1
Philadelphia
Philadelphia News & Search
1 News - 1 eMovies - 1 eMusic - 1 eBooks - 1 Search
The Lindback Foundation's 2017 Principal Awards for distinguished leaders in the Philadelphia School District are scheduled to be given out Tuesday at the Prince Music Theater in Center City. Here are the winners.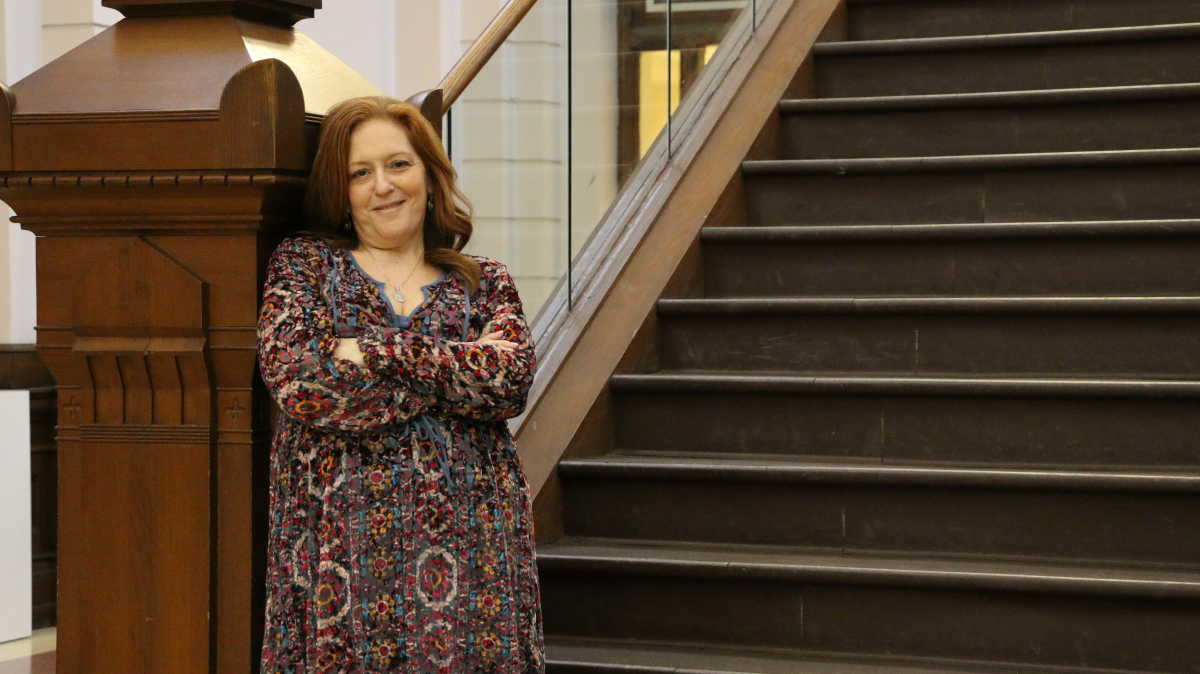 Joanne Beaver
Philadelphia High School for Creative and Performing Arts
Joanne Beaver is a veteran principal, but when she was chosen to lead CAPA three years ago, she found "the best job in the world," she often says. A lifelong arts booster, she values the creative staff and students she now works with. But she also pays close attention to academics – CAPA's academic standards have risen under her leadership, particularly in math and science. Attendance is up, lateness is down, and applications to the magnet school have also increased. She also helped the Home and School Association establish a foundation that has enlisted the help of prominent alumni including the members of Boyz II Men and Ahmir "Questlove" Thompson of the Roots.
Teachers at the school describe Beaver as "a dynamic and transformative principal," leading her faculty in strengthening instruction. She has also raised awareness of diversity and inclusivity, particularly of the school's LGBTQ community. Beaver is "nurturing and firm," said Brittney Sedgwick, a CAPA student. She also creates "a loving environment" so we "can grow as students, artists, people and a community."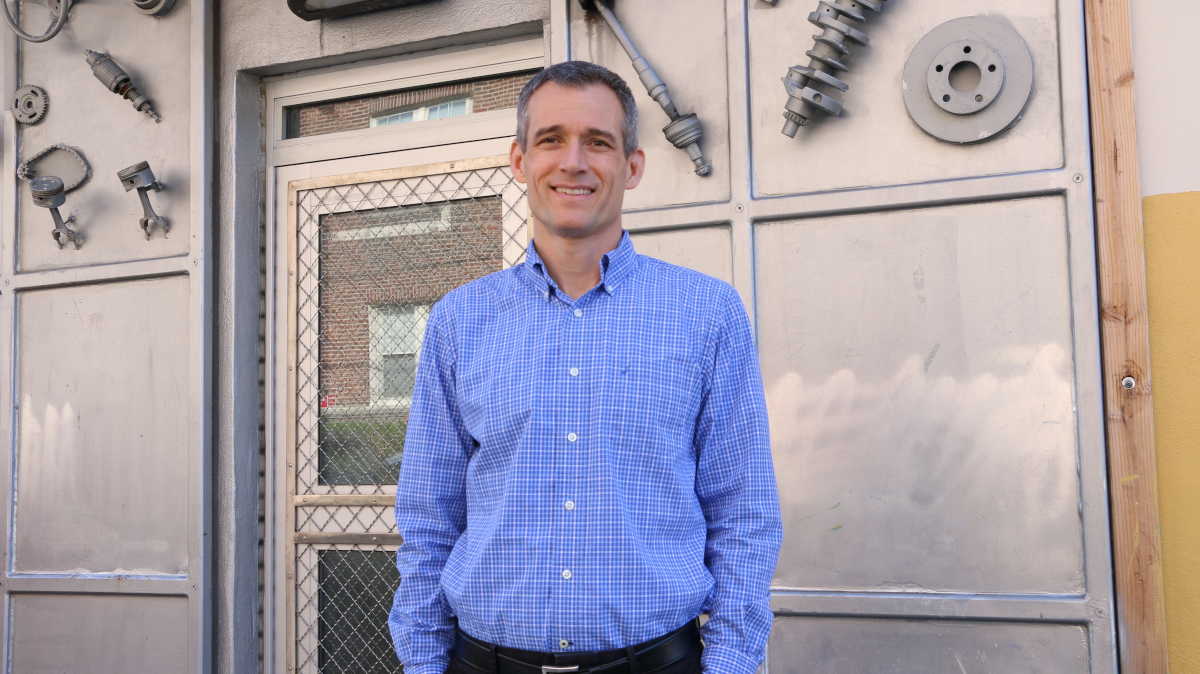 Simon Hauger
The Workshop School
Simon Hauger's simple, audacious proposal is at the foundation of the Workshop School: Teach students to change the world. Hauger, a Philadelphia educator for 20 years, leads students in interdisciplinary projects focused on real-world problems. Teens at the West Philadelphia school – who are chosen not on the basis of test scores and behavior records but on their willingness to do the work – build furniture; write and stage plays; produce digital memoirs; and design and construct solar-cell chargers. Hauger's work has attracted White House attention, but he seems at his happiest working directly with students, and energizing his staff and students with his belief in their capacity to be their best selves.
Under Hauger, the Workshop School thrives on collaboration and community. "Despite all the challenges that students have, Mr. Hauger does everything he can to make us shine. He sees the good in us even when we're being bad. He makes us feel comfortable when we're new to school or any other new learning situation. And he pushes us to do our best, even when we feel like we can't do any more," said Drina Davis, a junior at the school.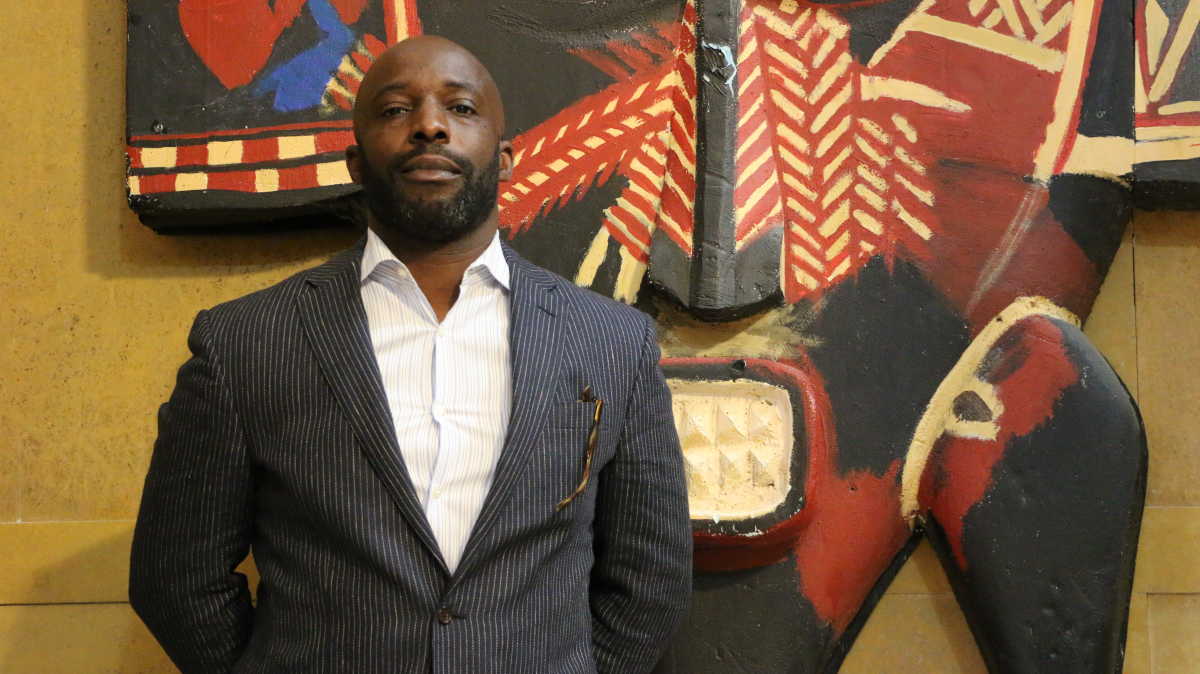 Christopher Johnson
Science Leadership Academy @ Beeber
Christopher Johnson is not an office principal. He's an in-class principal, a talking-with-students-in-hallways principal, even a raking-leaves-outside-to-spruce-up-the-building principal. As founding leader of Science Leadership Academy @ Beeber, Johnson is committed to building a caring community, one where students think critically about the world around them and their place within it. His teachers say he goes all out to make sure they have the resources they need to provide high-quality instruction. "Mr. Johnson's belief in his teachers and his full support make it so the teachers at the school go above and beyond because his energy is so contagious," a group of his teachers said in a nominating letter.
Parents know Johnson is always available to them. Johnson is his students' champion, solving problems serious and small – from helping students locate emergency housing to tracking down a misplaced lunch. "At times where we feel lost, he doesn't give us one solution to our problems; instead, he pushes us to discover our own answers," student Jose Colon said. "We don't have a principal, we have a father."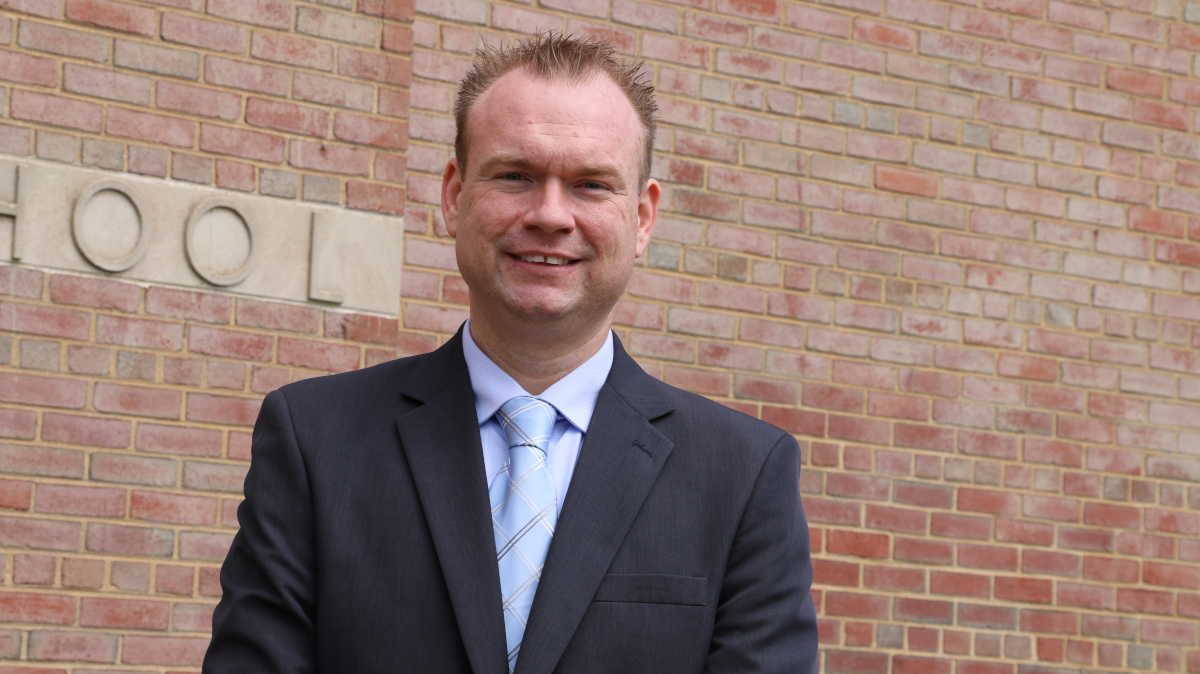 Guy Lowery
Mayfair Elementary School
Guy Lowery is principal of one of the largest elementary schools in the city. Mayfair, with nearly 1,500 students, has, under Lowery's leadership, positioned itself as a model of 21st century learning. Lowery has used his scarce resources to transform the school with interactive whiteboards, ChromeBooks, and other tools to advance modern learning. The school also emphasizes fundamentals, and offers art, music, and Spanish classes. Because of his work to improve opportunities for students, Mayfair is awaiting authorization as one of the only K-8 International Baccalaureate schools in the state.
Lowery "is hard working and listens," said LaiLa Larabi, a Mayfair parent of 12 years. "I have never had as much support from an administrator as I have received from Mr. Lowery," said Tara Neal, a veteran arts teacher at the school. Lowery is a visible presence in the community, accessible to all.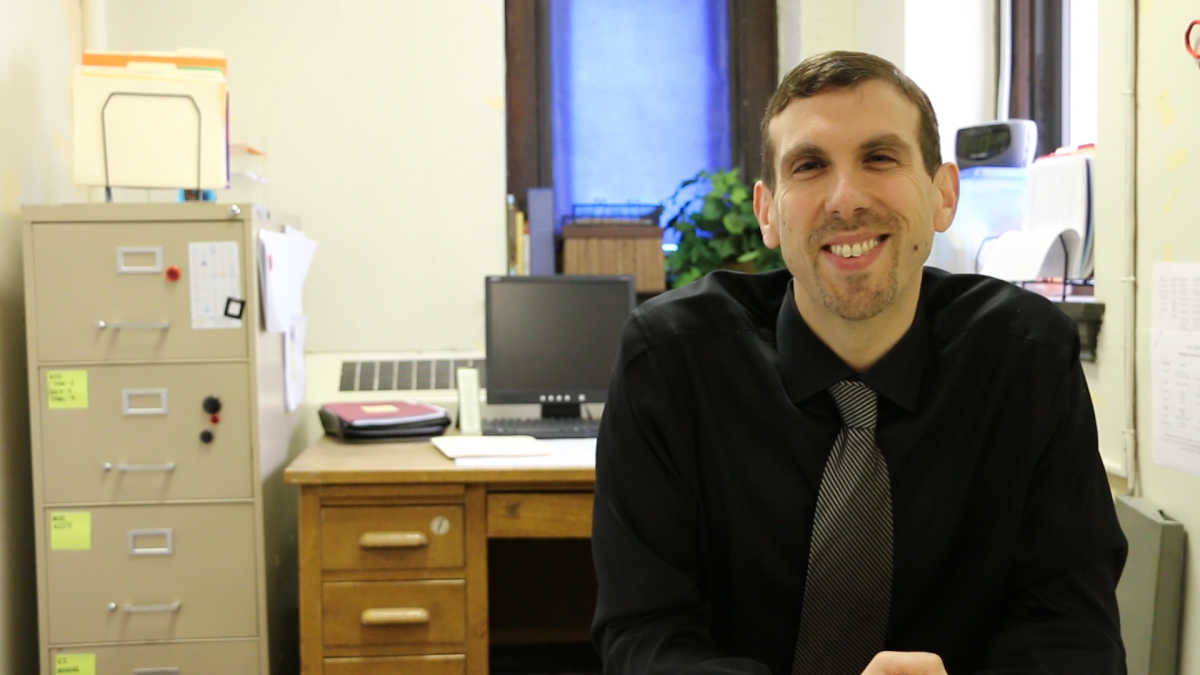 Andrew Lukov
Southwark Elementary School
Andrew Lukov is a champion of students, teachers, and the Southwark Elementary School community. He has strengthened partnerships, created a two-way bilingual immersion program and middle school elective classes, and emphasized inclusion in a program for students who need emotional support. Under Lukov's leadership, Southwark has become a true community anchor, a place where people "can come together in support of the neighborhood's children," according to Lukov's nominators. He was also instrumental in Southwark's selection as one of Mayor Kenney's initial community schools.
Lukov is a champion of technology to enhance classroom instruction, ensuring the school has access to sophisticated tools, from tablets to laptops. He also created pre-career and technical and science, technology, engineering and math programs at Southwark, ensuring pathways to college and career success for all students, including those for whom English is a second language. Assistant superintendent Debora Carrera said Lukov "possesses an unfailing level of vision, commitment, instructional skill and leadership."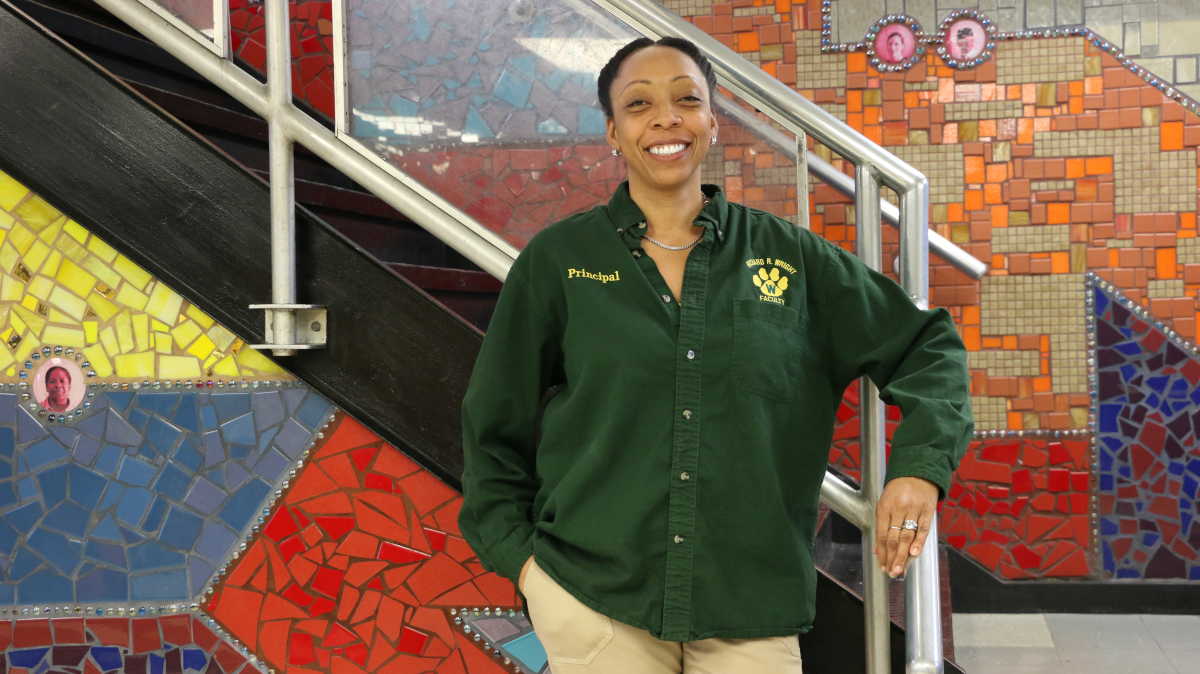 Jeannine Payne
Richard Wright Elementary School
In her two years as principal of Richard Wright Elementary, Jeannine Payne has remade the school on a mission "to create a positive, supportive and safe learning environment," her nominating committee wrote. "She is an excellent principal who radiates enthusiasm and a joy for learning and service." Payne has opened Wright to parents, the community and volunteers, hosting events designed to engage all. She is child-centered and caring; Wright students enjoy school.
Payne has calmed the school's climate, in part through bringing to the school a socialized recess program that emphasizes physical play and conflict resolution skills. As a result, altercations are down at the school, and teachers spend more time teaching and less time breaking up disputes.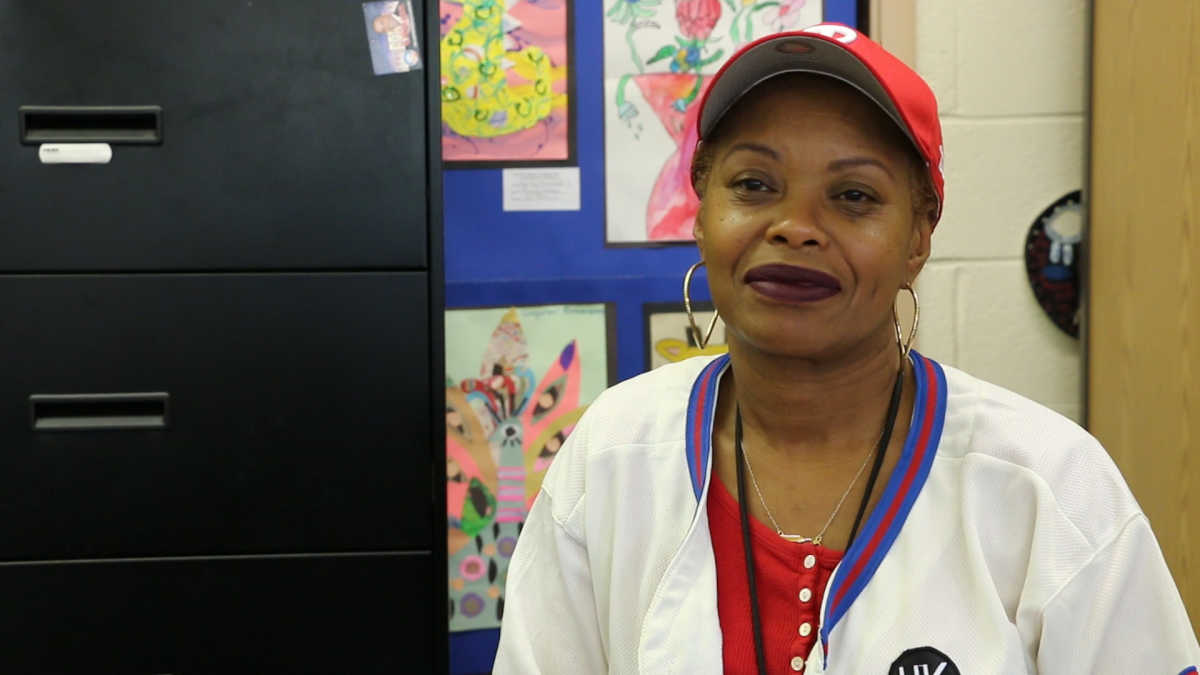 Crystle Roye-Gill
Thomas Holme Elementary School
Crystle Roye-Gill is passionate about the arts, and she integrated them into the curriculum at Thomas Holme, where she has created a strong culture of learning over her tenure as assistant principal and, now, principal. Every student at the school receives exposure to visual arts, music and even dance – not just once a week, but over long blocks of time, with recitals at the end of each quarter. Because of her leadership, students have the opportunity to learn to play an instrument, and to learn from working actors. She has also filled the building with after-school programs.
Roye-Gill, who holds a doctorate in educational leadership, has assisted her teachers in improving instruction and holding all students to high expectations. Holme teachers, at Roye-Gill's urging, have common planning time and use student data to make teaching decisions. "Dr. Gill's leadership skills have enabled her to establish a positive, supportive learning environment," assistant superintendent Jeffrey Rhodes said.
1
Philadelphia
Philadelphia News & Search
1 News - 1 eMovies - 1 eMusic - 1 eBooks - 1 Search