1
Philadelphia
Philadelphia News & Search
1 News - 1 eMovies - 1 eMusic - 1 eBooks - 1 Search
And it's the same pitcher.
That's the dilemma for National League managers who are set to face new Phillies reliever Pat Venditte this season. Venditte is the lone active switch-pitcher in the Majors, and he's preparing for his first NL season after being dealt from Seattle earlier this spring.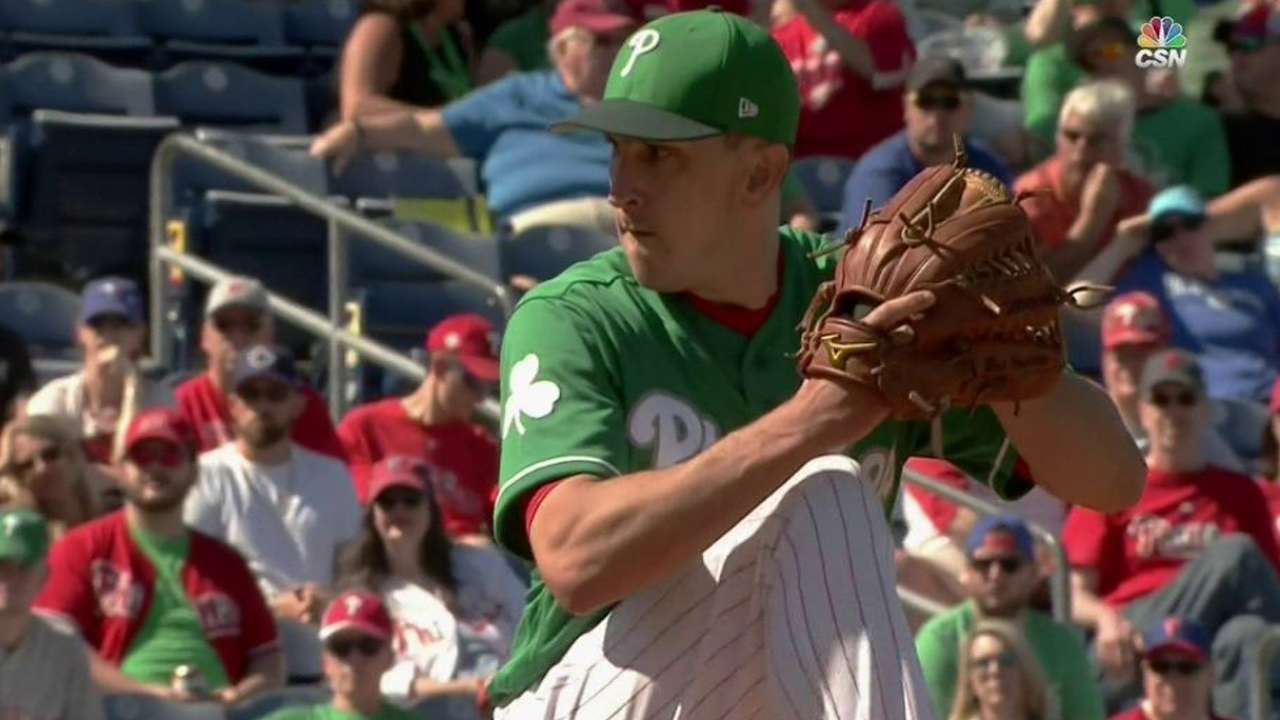 Venditte has pitched strictly in the American League during his first 41 big league appearances, meaning that NL managers haven't had many looks at him outside of Spring Training. 
"I've seen [Venditte] pitch a couple times, and it's uncanny," Cubs manager Joe Maddon said. "He's unique. How many guys can do that kind of stuff? The delivery's so good from both sides. He looks equally coordinated from both sides. It's really interesting to watch."
The dilemma comes in the form of baseball rule 8.01(f), otherwise known as the "Pat Venditte Rule." It requires that an ambidextrous pitcher declare which arm he will use before each at-bat, and states that he cannot switch in the middle of an at-bat unless he sustains an injury. This rule prevents the ambidextrous pitcher from alternating between arms during an at-bat, particularly when facing a switch-hitter.
This is a problem Maddon has run into before when facing Venditte. While the switch-pitcher was with the Athletics in 2015, he warmed up to begin an inning with his right arm before declaring with his left to face switch-hitter Dexter Fowler. It didn't sit well with Maddon, who called for the rules to be tightened.
Venditte himself is still trying to find a way to adjust to the rule. He's opposed to it, saying earlier this spring he needs the righty-righty or lefty-lefty matchup in order to have the best level of success.
"That rule favors the hitter, but it is what it is. … Now, I have to attack, maybe, on what the hitter's weakness is, maybe the ballpark," Venditte said. "There's a lot of things that come into play when I go to face a switch-hitter."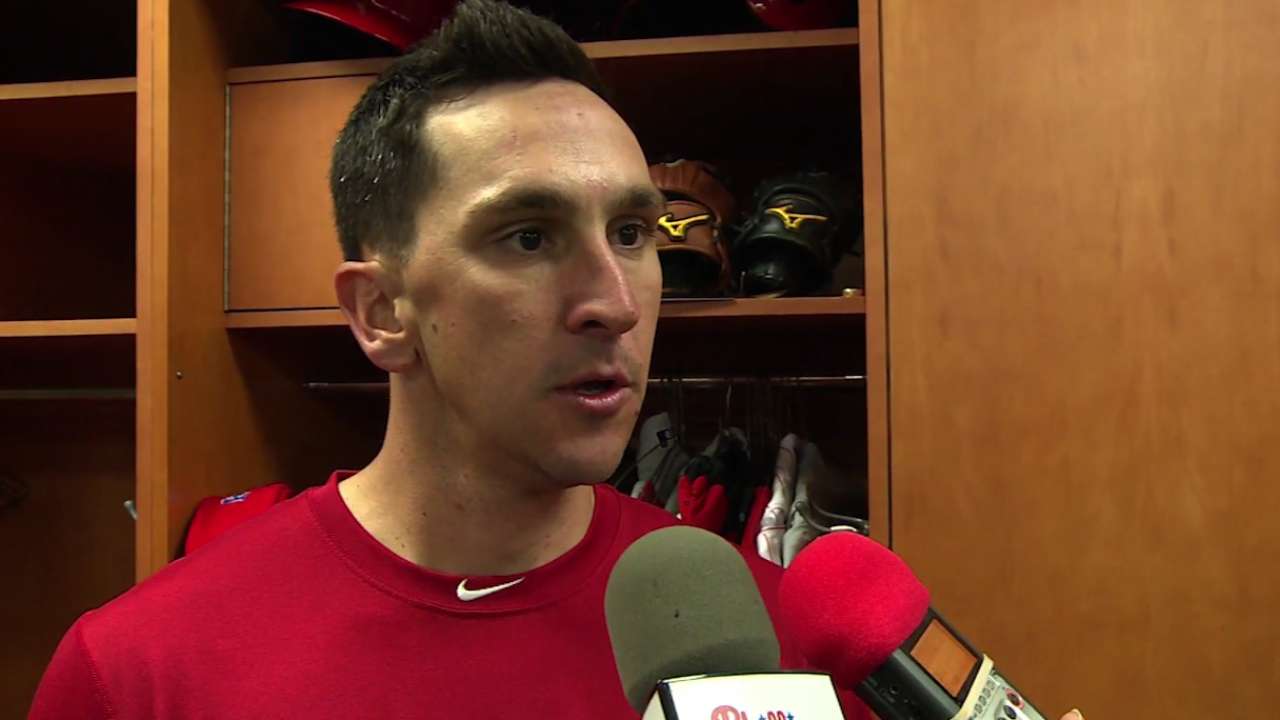 Maddon said he still wants to see a larger sample size from Venditte to play matchups if the situation arises, particularly when using a switch-hitter.
While the hitter's favored side will come into play, Maddon said, much of it will depend on where Venditte has the most success. Venditte has performed better against left-handed hitters through parts of two big league seasons, holding them to an opposing batting average of .187, while allowing right-handed hitters to bat .286.
Rockies manager Bud Black said his decision-making in such a situation is complex, and completely dependent on the variables at hand.
"It's a unique situation," Black said. "We have to wait until that situation arises, and we'll try to make the best of it. It depends on where we are on the bench at that time, what players we have, if [Venditte's] been in the game or not, all the declaration stuff.
"It'll play itself out, and hopefully the matchups are in our favor."
Fabian Ardaya is a senior majoring in journalism at Arizona State University. This story is part of a Cactus League partnership between MLB.com and ASU's Walter Cronkite School of Journalism and Mass Communication. This story was not subject to the approval of Major League Baseball or its clubs.
1
Philadelphia
Philadelphia News & Search
1 News - 1 eMovies - 1 eMusic - 1 eBooks - 1 Search