1
Philadelphia
Philadelphia News & Search
1 News - 1 eMovies - 1 eMusic - 1 eBooks - 1 Search
The early exits continued Friday evening in a 7-6 loss to the Nationals at Citizens Bank Park. Velasquez struck out 10 batters, but he also lasted just four innings because he threw 94 pitches. He allowed five hits, four runs and walked three.
"It's just a lack of performance on my end," Velasquez said. "It's just frustrating. It's frustrating to have a show like that at the end, and we can't come out on top because of my performance."
Velasquez threw 25 pitches in the first inning, when he walked Adam Eaton and allowed a two-run home run to Bryce Harper to hand the Nationals a 2-0 lead. He also allowed a two-run home run to Daniel Murphy in the third to make it 4-0.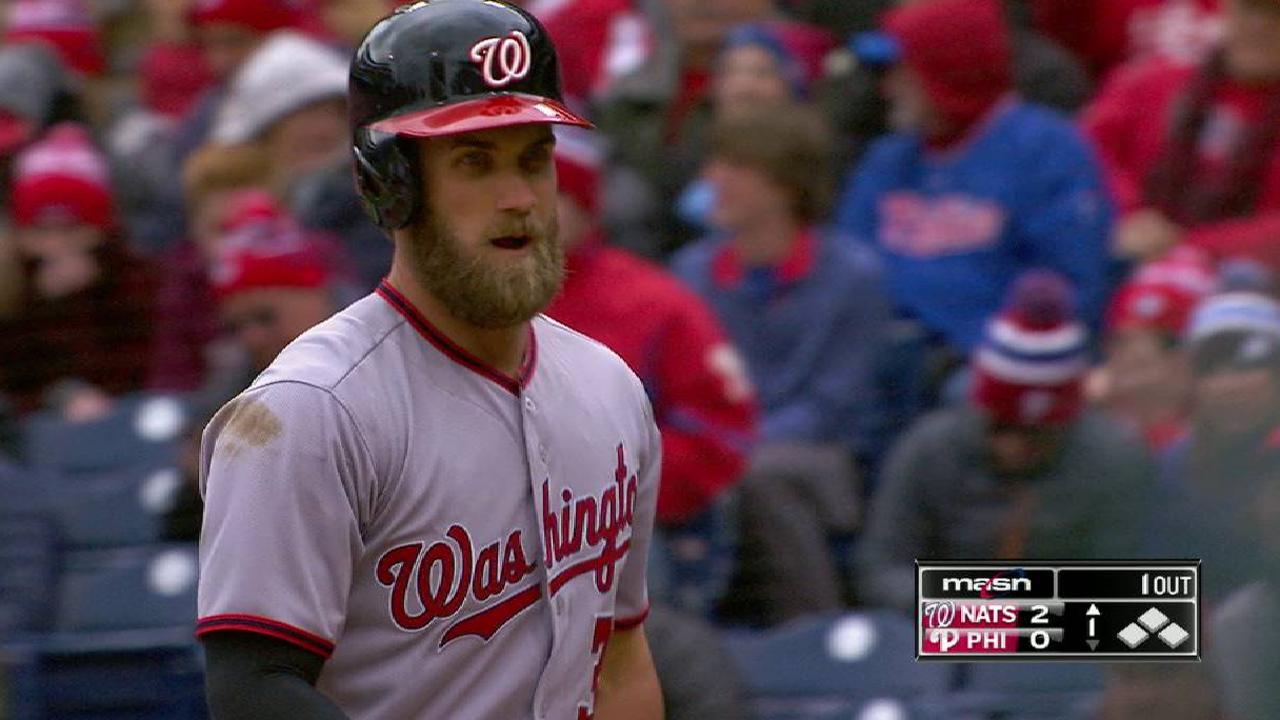 "I was all over the place," Velasquez said. "I had no grip, no command of my fastball. I got 10 strikeouts, but it wasn't enough."
Velasquez got swings and misses on 27.4 percent of his four-seam fastball last season, according to Statcast™. It was the highest rate among 46 pitchers that got 500 or more swings against that pitch. Justin Verlander (27.1 percent), Jake Odorizzi (25 percent), Jacob deGrom (24.7 percent) and his counterpart on Friday, Max Scherzer (24 percent), rounded out the top five.
Velasquez got 11 swings and misses on 62 fastballs Friday. Six came on strikeouts. He couldn't have cared less about that.
"It's a lousy performance on my end," Velasquez said. "I should do a better job, going deep in the game. If I went deeper in the game, anything could happen. I've got to go back. I've got to reflect back. I've got to work on what I need to work on and bounce back."
Phillies left-hander Joely Rodriguez replaced Velasquez in the fifth. He allowed a three-run homer to Jayson Werth to make it 7-0. Those three runs proved to be the difference.
"We talk about it. He knows he has to do that," Phillies manager Pete Mackanin said about Velasquez throwing too many pitches. "It doesn't come overnight. I think during the course of this season, it's going to come."
Todd Zolecki has covered the Phillies since 2003, and for MLB.com since 2009. Follow him on Twitter and listen to his podcast. This story was not subject to the approval of Major League Baseball or its clubs.
1 Philadelphia
Philadelphia News & Search
1 News - 1 eMovies - 1 eMusic - 1 eBooks - 1 Search