1
Philadelphia
Philadelphia News & Search
1 News - 1 eMovies - 1 eMusic - 1 eBooks - 1 Search
"I'm excited for Philly," Velasquez said. "I've never pitched an opener before in the big leagues. I have in the Minor Leagues, but I'm just going to approach it the same as a regular game."
But it will be different. Velasquez has only pitched four times in front of crowds 40,000 or more, and each of those games came on the road.
Velasquez pitched in front of a home crowd of 37,748 on June 26, 2015, against the Yankees at Minute Maid Park, when he was with the Astros. It is the largest home crowd of his career.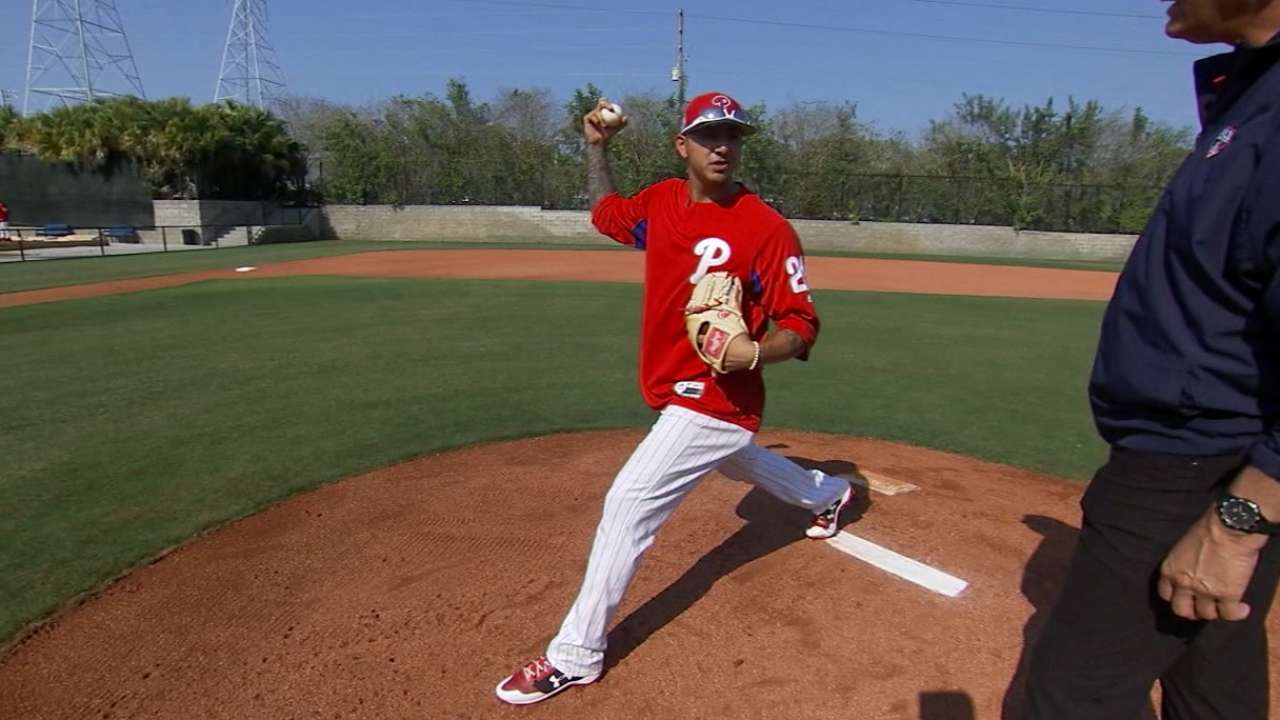 "Talking to people around Philadelphia, talking to them about the 2008 World Series and what that was like, it just shows what Philly is all about," Velasquez said. "It's going to be a big day. I'll just try to lock in. If you think anything else you might lose your concentration. You might try to do too much. Just approach it like a regular, ordinary game."
Phillies honor Amaro Sr.
Several current and former members of the Phillies paid their respects Tuesday during a funeral service in Miami for former Phillies player and scout Ruben Amaro Sr. Amaro died Friday at age 81.
Those in attendance included chairman David Montgomery, chairman emeritus Bill Giles, former players Manny Trillo, Dickie Noles, Cookie Rojas and Jim Morrison, former manager Lee Elia, assistant general manager Scott Proefrock, special assistant to the general manager Jorge Velandia, pro scouting director Mike Ondo, former general manager and current scout Ed Wade, pro scout Howie Freiling, senior vice president Dave Buck, Gulf Coast League manager Roly deArmas and director of Minor League operations Lee McDaniel.
Todd Zolecki has covered the Phillies since 2003, and for MLB.com since 2009. Follow him on Twitter and listen to his podcast. This story was not subject to the approval of Major League Baseball or its clubs.
1 Philadelphia
Philadelphia News & Search
1 News - 1 eMovies - 1 eMusic - 1 eBooks - 1 Search