1
Philadelphia
Philadelphia News & Search
1 News - 1 eMovies - 1 eMusic - 1 eBooks - 1 Search
President Donald Trump took office promising a pivot for the country on everything from health care to immigration, a transfer of power not from one administration to another but from Washington, D.C., to the American people.
In his inaugural address, Trump said the United States must protect against other countries stealing companies and jobs, and vowed prosperity and strength.
"From this day forward, it's going to be America first — America first," he said. "Every decision on trade, on taxes, on immigration, on foreign affairs, will be made to benefit American workers and American families."
Anne Norton, the chairwoman of the political science department at the University of Pennsylvania, said that, symbolically, Trump has met the expectations of his supporters and those who voted for him as a protest.
"They believe he is 'sticking it to the man' both in Washington and abroad," Norton said. "When he tweets things his critics regard as offensive or ridiculous or outright falsehoods — that's all to the good for them. The more provocative he is, even the more he profits from his office, the better they like it."
Donald Trump's Presidency in Photos
But for those looking for policy changes, he has not met expectations, Norton said.
"He hasn't displaced the elites, he hasn't built the wall, he hasn't done a whole series of things that they want him to do and most importantly, he hasn't found them jobs," she said. 
Trump and the Congressional Republicans had a significant and very public failure this week when the U.S. Senate failed to repeal Obamacare and replace it with an alternate health care bill. Plus, Trump's administration has been rocked by revelations of contacts with Russian officials and clashes in the federal courts. His $4.1 trillion spending plan, with deep domestic spending cuts, has little chance in Congress.
His promises of tax cuts and infrastructure projects are still to come. Observers are saying that Trump needs a win in tax reform to show a legislative success.
Top 10 Donald Trump Google Searches During His First 6 Months in Office
Though the legislative scorecard is lacking, Trump has had other victories, particularly on the U.S. Supreme Court.
Here's a look at his progress so far.
HEALTH CARE
Repeal and Replace, or Just Repeal?
Republicans failed to come through on their promise, and Trump's, to repeal and replace "Obamacare" when the U.S. Senate version for a replacement bill collapsed on Tuesday. Two senators — Mike Lee of Utah and Jerry Moran of Kansas — announced they would not support the new health care bill, a vote on which had been delayed while Sen. John McCain recovered from surgery, which led to a brain tumor diagnosis for the senator.
Two other senators, Rand Paul of Kentucky and Susan Collins of Maine — had already come out against the bill — which would have allowed insurers to sell low-cost, bare bones plans but included deep cuts Medicaid. Only one additional defection was needed to doom it because Senate Democrats all opposed it. The House bill, narrowly approved in May, would leave 23 million more people without insurance than under the Affordable Care Act. 
A fallback plan to pass a straight repeal also fell apart. 
Trump Says He's Ready to Let 'Obamacare' Fail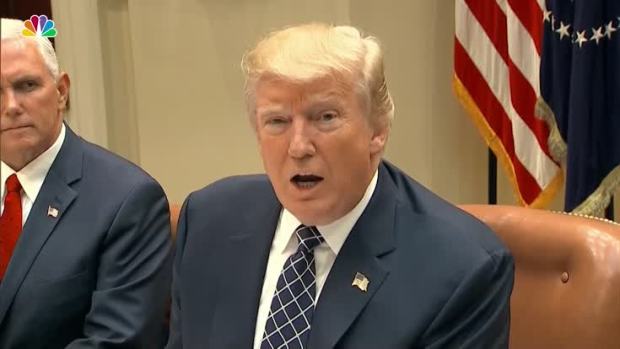 FOREIGN AFFAIRS

ISIS' Shrinking State
Trump saw the defeat of ISIS in Mosul, Iraq's second largest city and one of ISIS's strongholds, last week after a nine-month battle. But the terrorist group still holds significant territory in Syria and in Iraq, particularly the Syrian city of Raqqa, which it declared its capital.
During the campaign, Trump once said he would "bomb the hell" out of ISIS and ordered his generals to submit a plan for defeating ISIS within 30 days. The Pentagon sent him a preliminary one on Feb. 27.
Iraqi Forces Push to Retake Last Bit of Mosul from ISIS
Iran's Nuclear Deal
During the campaign, Trump criticized the nuclear agreement with Iran as "the worst deal ever." But since taking office, he has twice certified its compliance with the deal.
He continues to say that his administration wants to strengthen the deal. His administration is preparing new economic sanctions against Iran because of its ballistic missile program and its adding to regional tensions.
Trump: Iran Failed To Keep to 'Spirit' of Nuclear Deal
ECONOMY
Jobs, Jobs, Jobs, Jobs
Trump got good news on one of his main campaign pledges when the government reported that 222,000 jobs had been added in June, though some manufacturers will continue to send jobs overseas. Ford Motors, for example, announced it would produce its Focus model in China. And though the jobless rate rose slightly, that was because job seekers who had given up returned.
Unemployment Rate Lowers in Trump's 1st Month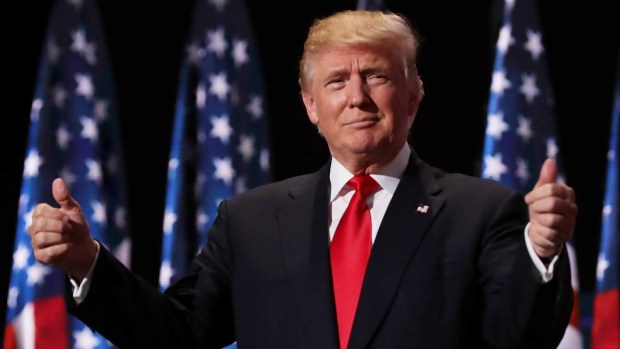 Other Economic Measures
Put the stock market in the positive column for the Trump team, as it's hit record levels several times during his presidency, including last week. And a report from the Federal Reserve at the beginning of July found that the U.S. economy was growing steadily, though still faces problems: Investment levels remain low, productivity is growing slowly, and pay is rising slowly.
The Associated Press disputed Trump's contention that "no matter where you look, the economy is blazing." "At best, it's a controlled burn," an AP fact check said. The economy grew at a sluggish annual rate of 1.4 percent during the first three months of the year and Federal Reserve officials are predicting the economy will grow by 2.2 percent this year, leaving the 4 percent annual growth Trump has predicted elusive.
THE COURTS
Tilting Right on the Supreme Court
One of Trump's clear victories has been the confirmation of Neil Gorsuch to the U.S. Supreme Court. Trump had promised to nominate federal judges "in the mold of Justice (Antonin) Scalia."  Gorsuch, who voted to allow an Arkansas inmate to be put to death and was in favor of allowing all of Trump's travel ban to take effect while the court considers it, has already been one of the most conservative justices on the high court.
He replaced Scalia after Republicans in the U.S. Senate refused to consider President Barack Obama's pick, Merrick Garland. Trump has the chance to fill more than 120 openings on the federal courts — a result of the slow pace with which Republicans took up Obama's nominees.
Neil Gorsuch Sworn in as Supreme Court Justice
IMMIGRATION
Walling off Mexico
Throughout the campaign, Trump promised a wall along the more than 1,900-mile U.S.-Mexico border that Mexico would pay for. That wall recently shrunk to 700 to 900 miles after Trump told reporters on July 13 that natural barriers and other factors make a longer one unnecessary. There is already a fence along nearly 700 miles of the border. The wall, for which House Republicans have budgeted $1.6 billion to begin construction, could include solar panels and would need to be transparent so drugs couldn't be thrown over it, Trump said. So far, Mexico is refusing to pay.
House Bill Includes $1.6 Billion for Border Wall
Banning Travel from Mostly Muslim Countries
Trump's campaign call for barring all Muslims from entering the United States has been scaled back and the administration would now ban people from certain predominantly Muslim countries. But even that has run afoul of the federal courts, which blocked implementation of the initial ban and a subsequent revised version.
At the end of June, the U.S. Supreme Court allowed some parts to go forward until it could hear arguments on the policy but left the details to the Trump administration. On July 13, a federal judge in Hawaii expanded categories to allow in grandparents and other close relatives, a decision the U.S. Supreme Court upheld on Wednesday. The case pits the president's authority to limit immigration against protection from discrimination based on religious beliefs or national origin.
Trump Travel Ban Takes Effect Thursday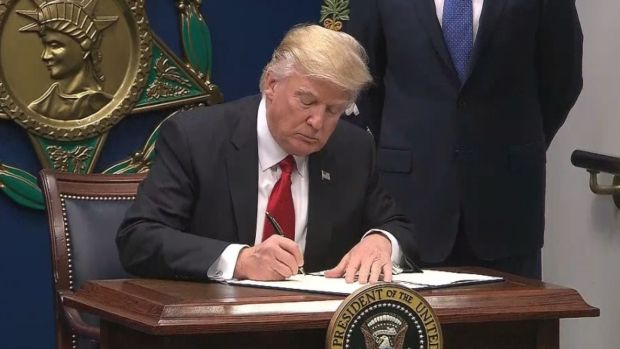 Arresting Undocumented Immigrants
Arrests of immigrants jumped 40 percent, according to a government report released in May, with the largest arrest spike in immigrants with no criminal offense other than being undocumented.
U.S. Immigration and Customs Enforcement officers have arrested more than 41,000 people since January — at an average of 400 arrests a day, according to a report by ICE.
The increase came though Trump had said that his immigration crackdown would focus heavily on criminals, "bad hombres" and public safety. 
CLIMATE CHANGE
Methane Regulation
The Trump administration's efforts to roll back dozens of environmental regulations put in place by President Barack Obama hit a legal setback at the beginning of July when a federal appeals court ruled that the Environmental Protection Agency could not suspend a rule to restrict methane emissions from new oil and gas wells. EPA Administrator Scott Pruitt had imposed a two-year moratorium on parts of the regulation, but the court ruled that his decision was unreasonable, arbitrary and capricious. The EPA must instead go through a new, exhaustive rule-making process.
Paris Agreement
Trump made good on his campaign pledge to cancel the Paris climate accord last month when he announced the United States would withdraw from the agreement. And though he said he wanted a better deal for the United States, the leaders of France, German and Italy responded that the 2015 pact was not open for renegotiation.
Trump described the agreement, adopted by 195 countries, as "draconian" and said it imposed unfair standards on the U.S. businesses. The United States was to have cut its greenhouse gas emissions 26 to 28 percent below 2005 levels by 2025. It also would have committed up to $3 billion in aid for poorer countries by 2020.
US Withdrawing From Paris Climate Agreement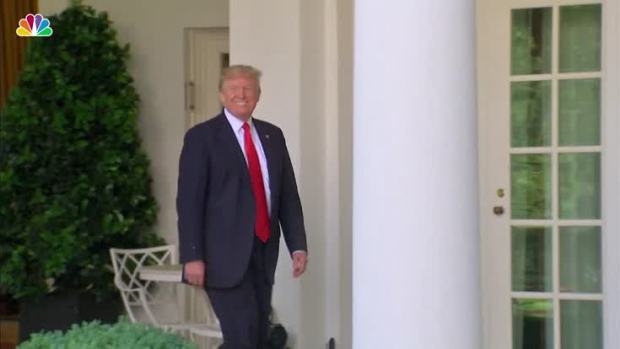 Keystone XL Pipeline
Trump approved the Keystone XL Pipeline in March, reversing a decision by President Barack Obama on the controversial project opposed by environmentalists and some Native Americans.
Trump said the pipeline's construction would bring new jobs, lower energy costs and reduce U.S. reliance on foreign oil.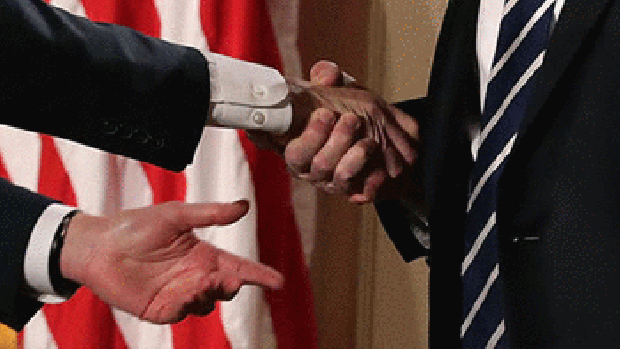 The Many Handshakes of President Donald Trump
Published 8 minutes ago
1
Philadelphia
Philadelphia News & Search
1 News - 1 eMovies - 1 eMusic - 1 eBooks - 1 Search