1
Philadelphia
Philadelphia News & Search
1 News - 1 eMovies - 1 eMusic - 1 eBooks - 1 Search
Remember when "death panels" became vogue as Obamacare gained steam in 2009? (The term was eventually crowned Lie of the Year.)
These days, an eerily similar-sounding term has entered the Republican lexicon when talking about the Affordable Care Act: "death spiral."
Sen. Pat Toomey, Republican of Pennsylvania, became the latest to use it in describing states' insurance exchanges created by the ACA.
The conservative, who sits on the Senate's influential Health Care Working Group, talked extensively in an interview Monday with NBC10 about what's going on — or not going on — to overhaul Obamacare. The debate continues about the successes and failures of the signature piece of legislation in a generation. 
Let's take a look at three issues that Toomey discussed: his death spiral conclusion for those state markets; how to dismantle the rapid growth of Medicaid and its oft-targeted "expansion" under Obamacare; and, the prospects for Republicans in the Senate eventually getting a reform bill pushed through.
First up:
Young, Healthy People and That Death Spiral Thing
What Toomey Says
Toomey on Young People and Affordable Care Act Enrollment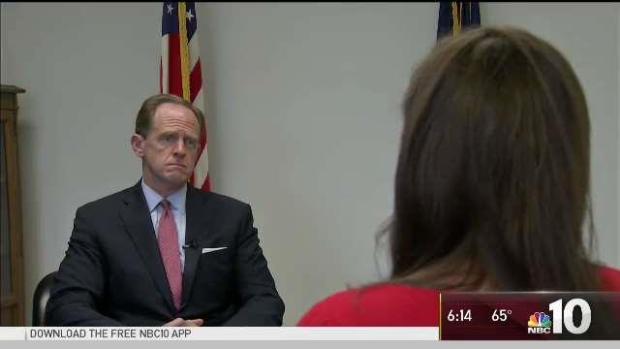 The senator's broad use of "young, healthy people" and saying that they didn't enroll on state exchanges inaccurately describes what has happened since the inception of Obamacare, according to an economist at Massachusetts Institute of Technology.
"Twenty-five percent of enrollees were young and healthy. The insurers expected 30 percent. So they lost money right away. But that's not a crisis," says Jonathan Gruber, who was an architect of "Romneycare" in Massachusetts and also consulted on the Affordable Care Act. "So they raised rates. What people failed to notice is that rates were low."
Now, Gruber says, the uncertainty caused by Republican rhetoric and their pushes to overhaul health care has left insurers uneasy about the future. "Insurers hate uncertainty."
And there is no death spiral for the markets, Gruber says, arguing that one or two insurers offering in an exchange is adequate to provide health care coverage for those looking.
And those who use the exchanges without receiving federal subsidies? They number about 2 million Americans — less than one percent of the population.
"As long as there is one insurer, they're fine," he said. "Under Obama, there was no place, zero, where there is no insurer."
Second and third issues:
When Can We Expect Legislation and the Dreaded Medicaid Expansion
What Toomey Says
Toomey on 'Unsustainable Path' of Medicaid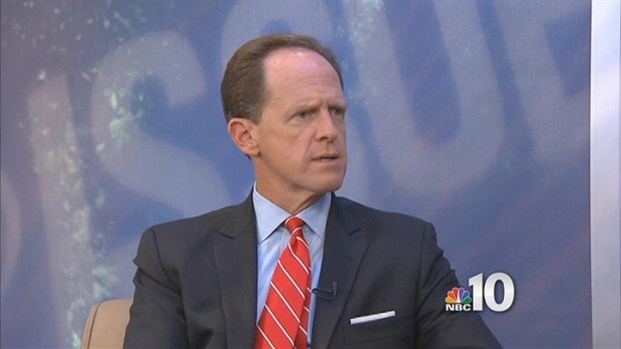 If the Senate can't get something done before they go on summer recess, the chances of reform likely fall dramatically, Gruber says.
That sort of timeline reminds him of the thorny path Democrats walked in steering Obamacare through in 2009. Initially, they hoped to make enough concessions to gain some moderate Republican support. But summer recess came and conservative constituents made their voices heard. Any chance of Republican support evaporated, Gruber said.
The same could happen again, but in a way that drains any moderate Republican support for reform, he said.
The Medicaid issue is one of the most complex — and divisive. The expansion of the massive federal program under Obamacare grew to include millions of younger, healthier people who previously couldn't afford health care under its umbrella.
It also remained reimbursement-based, meaning the federal government paid states for health care costs incurred by the disabled, the elderly and the poor. The House bill and the new Trump administration budget proposes cutting Medicaid spending by more than $830 billion over 10 years, in part by changing the way the feds pay out to the states.
Toomey appears to favor dropping the expansion that occurred under the ACA. A spokesman said in a followup email to the interview that the senator also would like to create a cap to annual Medicaid growth.
"Senator Toomey believes we should index the Medicaid program to a growth rate that is similar to that of standard inflation so the program doesn't grow at a rate faster than our economy," his spokesman Steve Kelly said in an email. "The current House legislation does not accomplish this goal."
Advocates for the disabled and special needs as well as medical experts have argued for months against any cuts to Medicaid.
"At least 40 percent of children receive their insurance through Medicaid and most of these children are in working families," said Dr. David Rubin, director of PolicyLab at the Children's Hospital of Philadelphia. "This sense that these kids come from families where parents aren't working, that's just not true."
Published 34 minutes ago | Updated 15 minutes ago
1
Philadelphia
Philadelphia News & Search
1 News - 1 eMovies - 1 eMusic - 1 eBooks - 1 Search