1
Philadelphia
Philadelphia News & Search
1 News - 1 eMovies - 1 eMusic - 1 eBooks - 1 Search
Both could be in the Phillies' lineup in April 2018.
The 2017 SiriusXM All-Star Futures Game takes place at 4 p.m. ET in Miami and can be viewed live on MLB Network and MLB.com.
Hoskins, 24, is hitting .292 with 19 doubles, four triples, 20 home runs, 66 RBIs and a .970 OPS in 350 plate appearances. He likely would be in the big leagues, except fellow first baseman Tommy Joseph has put up solid numbers since his promotion in last May.
"Rhys, really from the time he entered professional baseball, has been a really strong offensive player," Phillies general manager Matt Klentak said recently. "He was that way in Lakewood, Clearwater, Reading and Lehigh Valley. He's an advanced hitter. He has an advanced approach. He has power. He can hit to all fields. Obviously, it's encouraging that he hit the ground running when he got to Triple-A."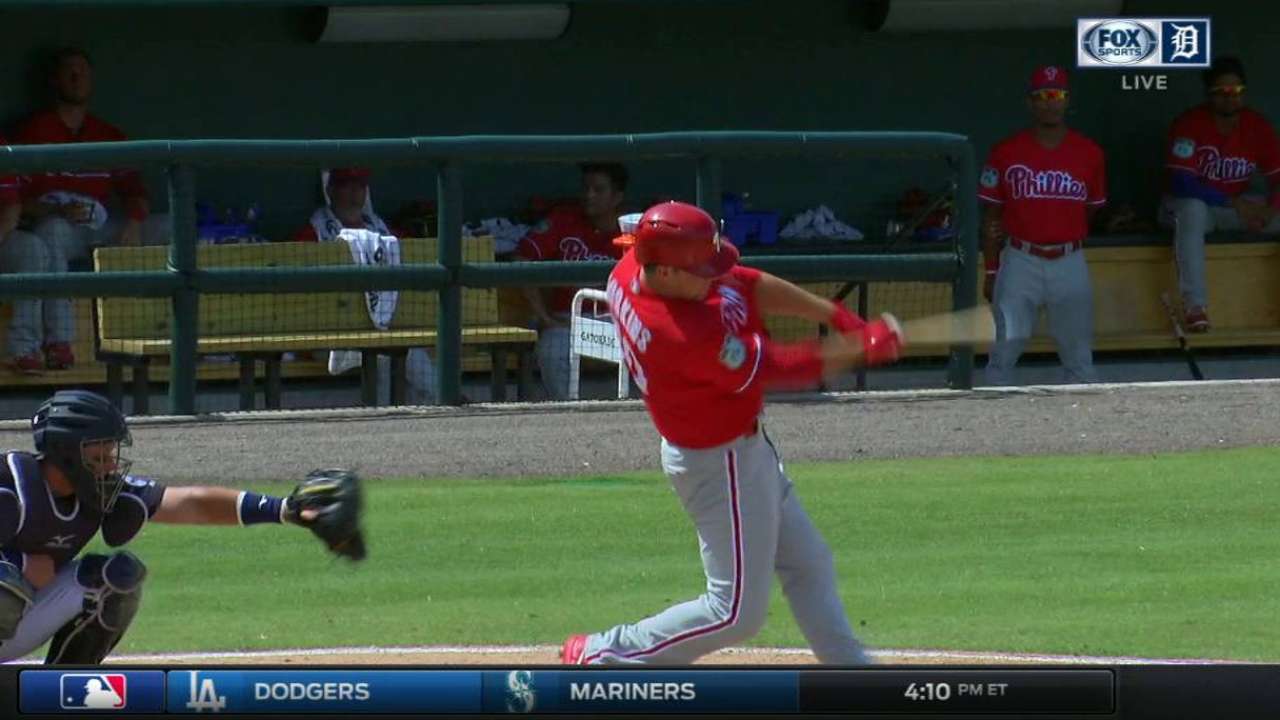 It is almost certain Hoskins will be promoted before the end of the season, although he is not on the 40-man roster. It might not happen until September, unless the Phillies trade Joseph. The Phillies are open to trading him.
Kingery, 23, just got promoted from Double-A Reading. He hit .313 with 18 doubles, five triples, 18 home runs, 44 RBIs, 19 stolen bases and a .987 OPS in Double-A. He is hitting .325 with two doubles, four home runs, eight RBIs and a 1.001 OPS in 44 plate appearances with Lehigh Valley.
"The whole journey has been pretty crazy," Kingery said. "They did say at the very beginning that I could have a chance to move up quickly, if I could hit well. For me, I didn't think about trying to move up too fast. It was more about improving every day where I was at. They obviously think highly enough about me that they have moved me up at least one level every year. For me, it's just improve here and see what happens from there."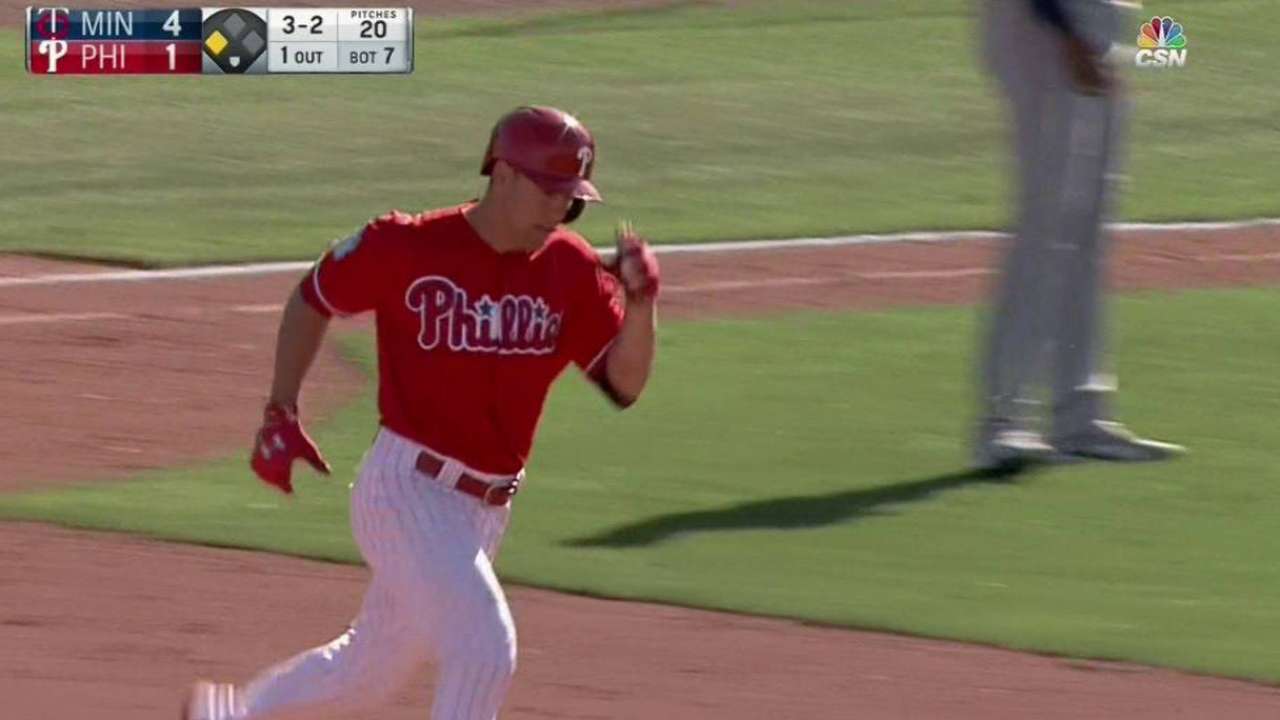 Kingery is unlikely to be promoted this season. He does not need to be protected from the Rule 5 Draft this winter, meaning the Phillies could keep him off the 40-man roster until next season. That would allow them to protect one more prospect from the Rule 5.
It also could give them another year of Kingery under team control. The Cubs did something similar with Kris Bryant, who destroyed Double-A and Triple-A pitching in 2014. They promoted Bryant in mid-April 2015, which essentially gave the Cubs seven years of Bryant instead of six. Bryant cannot become a free agent until after the 2021 season. If he had been on the 2015 Opening Day roster or earlier he would have become a free agent following the 2020 season.
Kingery also is blocked by Cesar Hernandez. The Phillies might have to trade Hernandez in the offseason to open a spot for Kingery.
"We like both these kids a lot," Klentak said. "We think very highly of the both of them and their futures and it's very appropriate that they've been recognized to participate in the Futures Game."
Todd Zolecki has covered the Phillies since 2003, and for MLB.com since 2009. Follow him on Twitter and Facebook and listen to his podcast. This story was not subject to the approval of Major League Baseball or its clubs.
1
Philadelphia
Philadelphia News & Search
1 News - 1 eMovies - 1 eMusic - 1 eBooks - 1 Search