1
Philadelphia
Philadelphia News & Search
1 News - 1 eMovies - 1 eMusic - 1 eBooks - 1 Search
But who knows? Maybe Franco becomes a surprise MVP candidate.
"If I was mentoring Maikel Franco right now, I would say, 'Son, we're going to be the MVP. And nothing is going to stop us but an injury,'" Schmidt said.
Franco hit .255 with 25 home runs, 88 RBIs and a .733 OPS in his age-23 season last year. Those numbers ranked toward the bottom of everyday third basemen, much less all everyday players.
"I was disappointed. I had a lot higher expectations for Maikel," Schmidt said.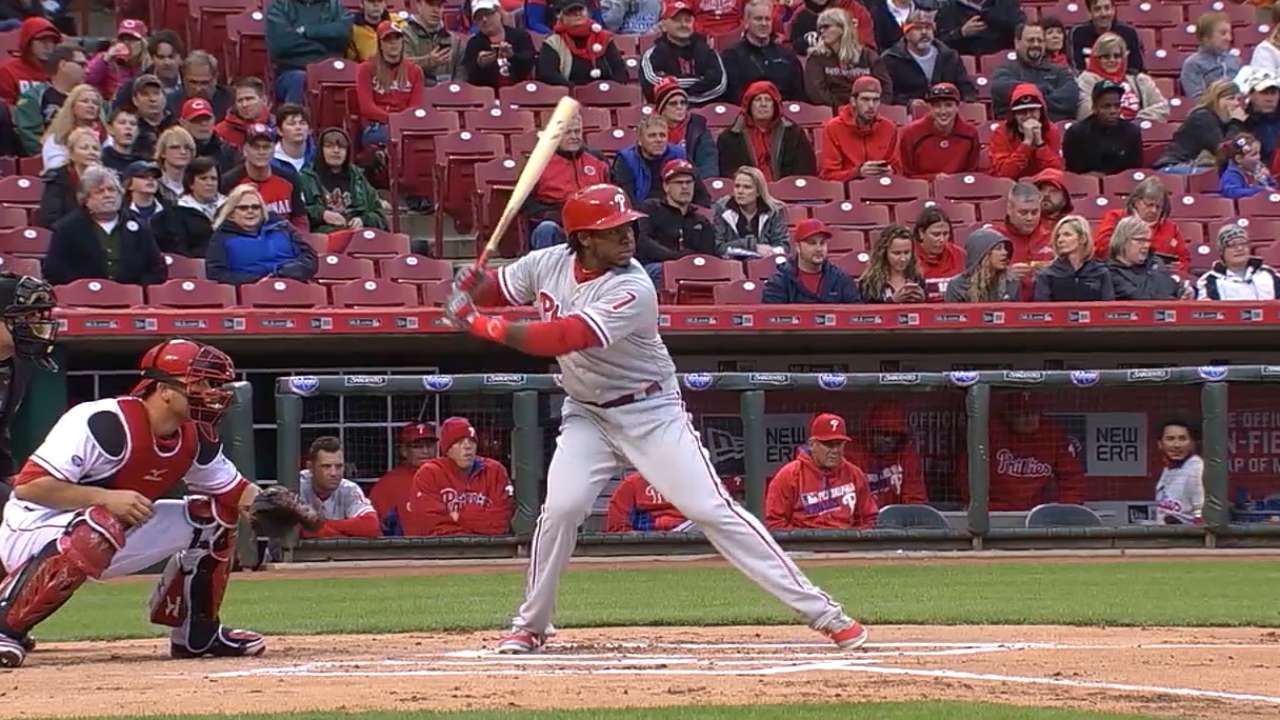 Schmidt knows about disappointments and turnarounds. He hit .196 with 18 home runs, 52 RBIs and a .697 OPS in his age-23 season in 1973. He then hit .282 with 36 home runs, 116 RBIs and a .941 OPS in 1974, leading the NL in homers and slugging percentage (.546). He finished sixth in the NL MVP voting.
Schmidt's point: Why not Franco, too?
"The area that he has to develop better is game-planning at home plate and understanding there is a guy in the batter's box behind him, and that a walk with men on second and third is a possibility," Schmidt said. "His desire to drive in those two runs or getting three with a home-run swing leads to those at-bats where you give an at-bat away, because you don't have the right game plan.
"It's not mechanics and it's not physical. It's [about] not wasting an at-bat starting your swing before the pitcher lets go of the ball because you are overanxious. The overanxious part of hitting is one of those areas where [Franco] has to improve. For me, it was a major problem early, so that's why I can relate to him so much."
Todd Zolecki has covered the Phillies since 2003, and for MLB.com since 2009. Follow him on Twitter and listen to his podcast. This story was not subject to the approval of Major League Baseball or its clubs.
1 Philadelphia
Philadelphia News & Search
1 News - 1 eMovies - 1 eMusic - 1 eBooks - 1 Search