1
Philadelphia
Philadelphia News & Search
1 News - 1 eMovies - 1 eMusic - 1 eBooks - 1 Search
"I was feeling it," Ruiz said about the clip Tuesday afternoon at Citizens Bank Park. "I still feel that."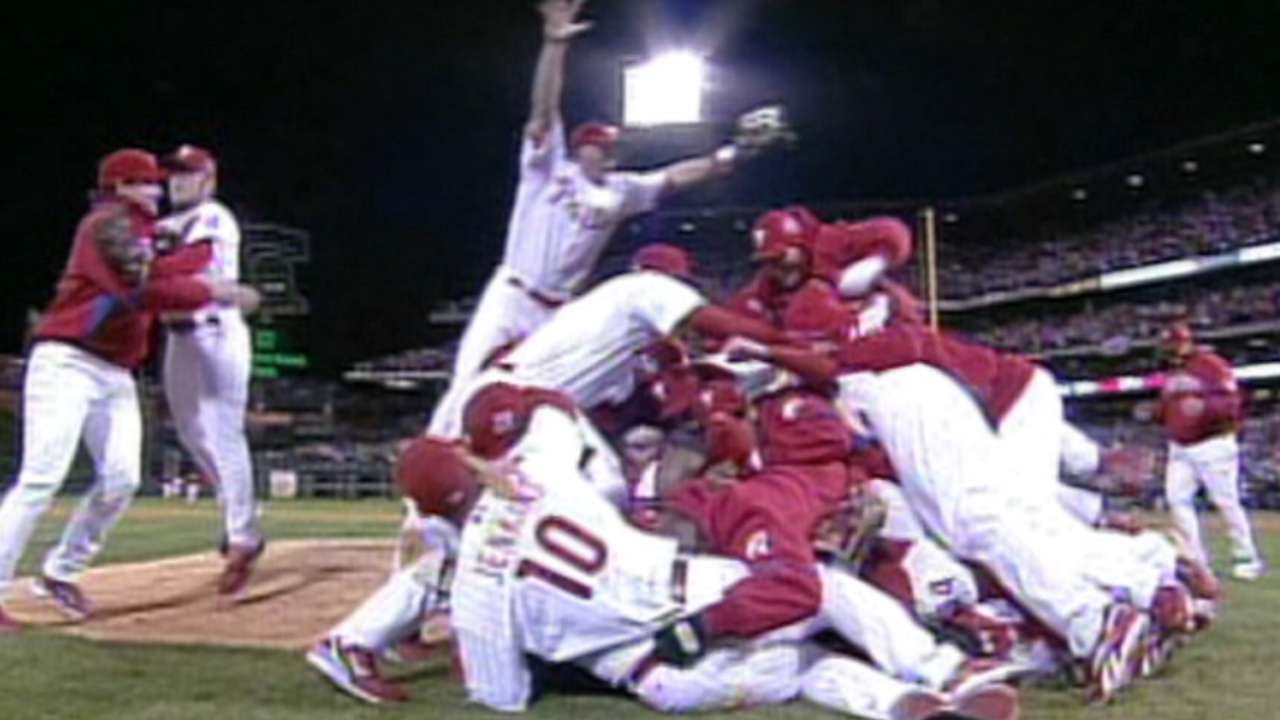 Ruiz returned to Citizens Bank Park for the first time since the Phillies traded him to the Dodgers in August. The Dodgers traded him to the Mariners — who play a two-game series against the Phillies this week — in November.
Ruiz, who played for the Phillies from 2006-16, is scheduled to start Wednesday.
"It feels a little weird, you know, coming into the other side," Ruiz said. "But at the same time when I was driving [in] and we were getting close to the gate outside, a lot of things were [in my head]. The one thing was that it was special. I felt a little excited and nervous, and at the same time, I couldn't wait to see you guys, my teammates, the guys that work security, everybody.
"There were a lot of good things in my life that I'll always remember. When I got called up I got a phone call from Ruben Amaro [Jr.]. The big one is being part of '08 and the World Series. That was special. That was definitely No. 1. And being around good teammates, good friends. And my individual part, when Roy Halladay pitched a perfect game and no-hitter. And Cole Hamels. The parade. A lot of good things."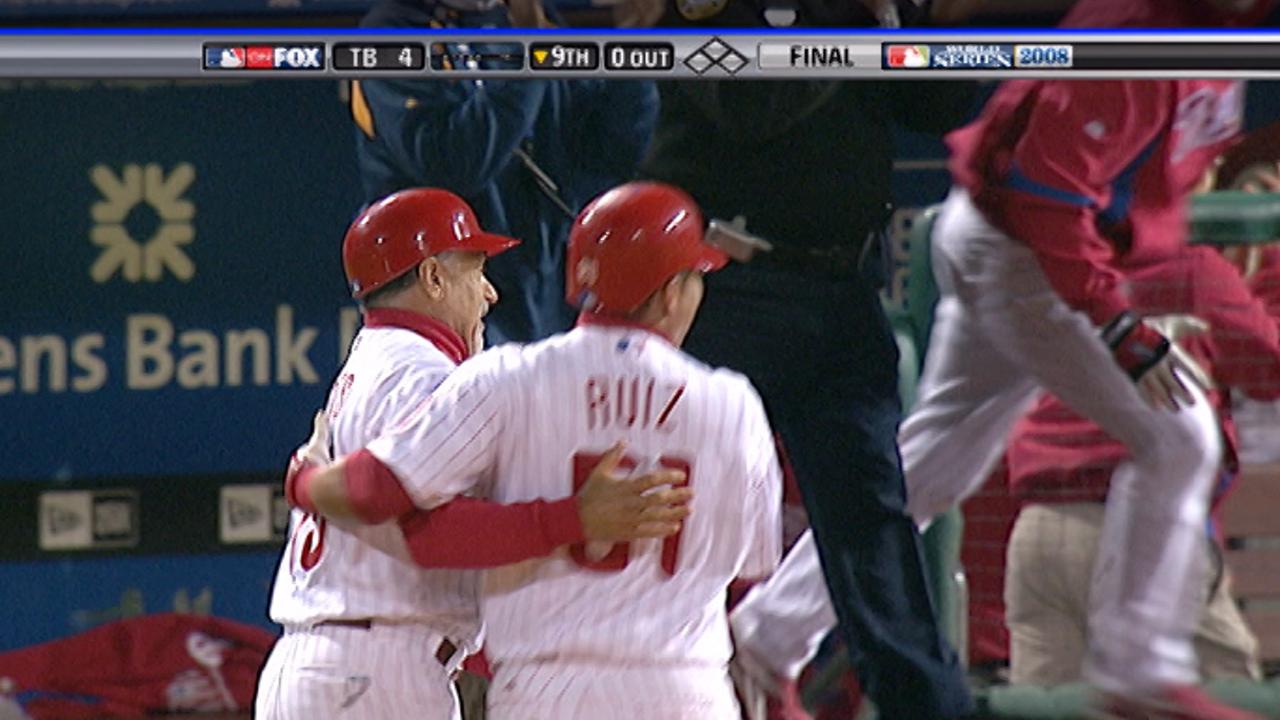 Ruiz hosted a few of his current and former teammates Monday at the home he still owns in South New Jersey, including Freddy Galvis, Hector Neris, Andres Blanco, Maikel Franco and Edubray Ramos.
"It was a special night," he said. "I was really happy to see them. We're like brothers. And I always say, it doesn't matter what team I'm on, I have respect for those young guys over there and I really miss them. It's about family. Staying together."
Ruiz, 38, is hitting .115 (3-for-26) with one double, one RBI and a .435 OPS in 33 plate appearances. He is approaching the end of his career, so perhaps it is fitting he gets a chance to appear in front of Phillies fans one more time.
"It really was hard for me when I left," he said. "At the same time, that was a tough position, but I had a chance to go back to the playoffs and that was big. I can remember that day and it was hard when I had to go and I got a lot of texts. I know there are a lot of people over here that I really love and … I can't wait to see them."
Ruiz, of course, wants to play as long as possible. But he has considered the future, too.
"I definitely would like to come back to this organization," he said. "I don't know when. I know before I left they came to me and told me the door is open for me any time I want to come to Philly and work with this organization. That's big. That is something I think about right now. This year I want to finish strong and we'll see what happens when I'm not playing baseball."
And every once in a while, whenever he has the urge, he can always watch that final out in '08.
"I think I'm going to do that the rest of my life because it was so special," he said.
Todd Zolecki has covered the Phillies since 2003, and for MLB.com since 2009. Follow him on Twitter and Facebook and listen to his podcast. This story was not subject to the approval of Major League Baseball or its clubs.
1
Philadelphia
Philadelphia News & Search
1 News - 1 eMovies - 1 eMusic - 1 eBooks - 1 Search