1
Philadelphia
Philadelphia News & Search
1 News - 1 eMovies - 1 eMusic - 1 eBooks - 1 Search
Rodriguez looked better than Garcia this spring coming off a late-season callup. With an ERA at 3.00, Rodriguez struck out eight while walking two in 12 innings. He was more than serviceable in his 9 2/3 innings of relief last season in the Majors, his first appearance at the big league level.
"Joely pitched well," Phillies manager Pete Mackanin said. "It's always an issue about command and control with him. He did a good job. We still don't know exactly what we're going to do. But he pitched well."
In the first inning, Garcia gave up hits to the first three batters he faced before allowing two runs to score. The first two batters in the second inning singled, before a double play and strikeout got Garcia out of the inning. In those two frames, five of the 10 batters who stepped to the plate reached on hits.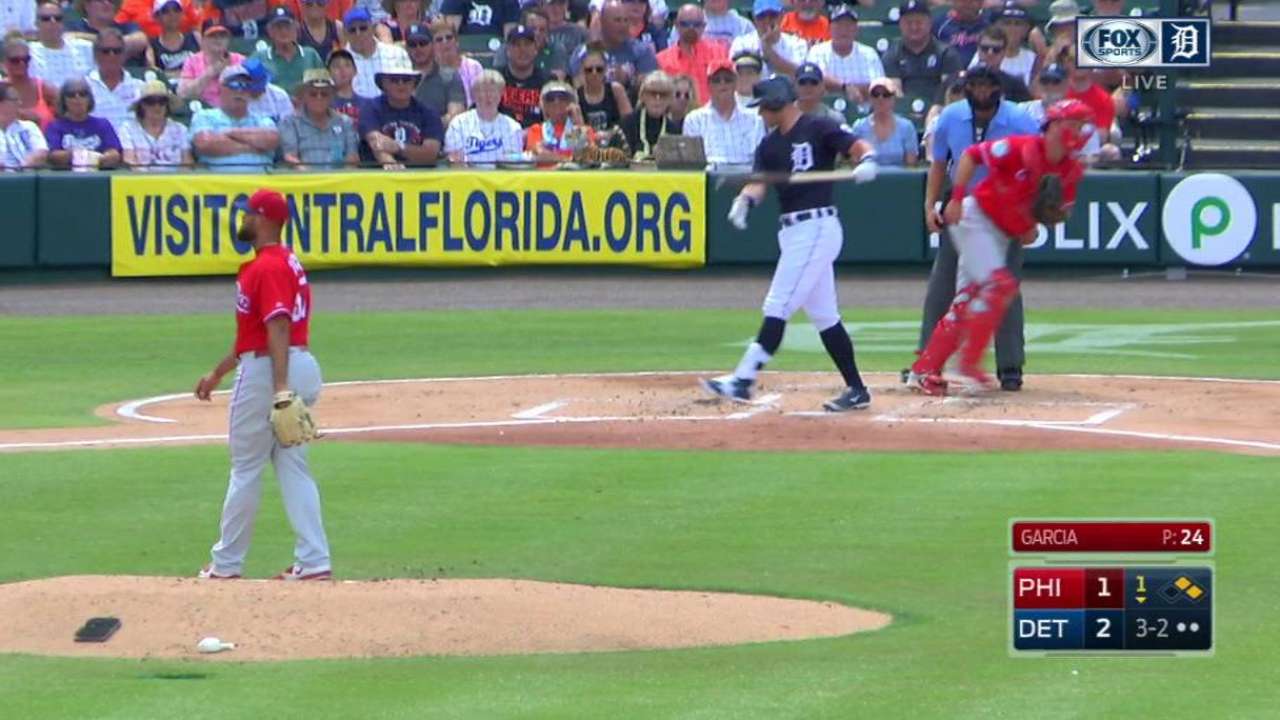 "I would have liked to see Luis throw a little bit better, but, again, it's a tough lineup," Phils bench coach Larry Bowa said. "It's not like there were Triple-A guys in there. These guys that he faced were All-Stars."
Opponents batted .333 against Garcia this spring. He pitched to a 5.91 ERA and 1.50 WHIP.
Garcia, who has good velocity but struggles to keep runners off the bases, added a splitter to his repetoire this spring, an offering that he can throw to both left-handed and right-handed batters.
Asked if his performance today could have any bearing on the bullpen battle, Garcia said, "Well, I did my part today. That was pitching. I don't know about that."
He was unable to turn a good 72-appearance 2015 season into a repeat performance last year, when he pitched in 17 games with a 6.46 ERA.
Jeremy Hellickson threw his final pitches of Spring Training on Wednesday in a Minor League game, putting him on track to have the normal four days' rest before his second consecutive Opening Day start Monday against the Reds. He threw four scoreless innings with three hits, striking out three.
Ben Harris is an associate reporter for MLB.com. This story was not subject to the approval of Major League Baseball or its clubs.
1 Philadelphia
Philadelphia News & Search
1 News - 1 eMovies - 1 eMusic - 1 eBooks - 1 Search