1
Philadelphia
Philadelphia News & Search
1 News - 1 eMovies - 1 eMusic - 1 eBooks - 1 Search
Last month's search at the medical office of a doctor and husband of a slain New Jersey radio host is connected to a much wider probe into possible medical insurance fraud and kickbacks in the greater Atlantic City area, according to a high level law enforcement source with knowledge of the investigation.
On June 13, Atlantic County Prosecutor's Office investigators along with FBI agents and Egg Harbor Township Police converged on the Egg Harbor Township office of Dr. James Kauffman, the physician husband of slain New Jersey radio host April Kauffman. NBC10 obtained body camera footage showing a standoff between Dr. Kauffman and police with the doctor yelling, "I'm not going to jail for this."
New Video of Police Stand Off and Arrest of Husband of Slain Woman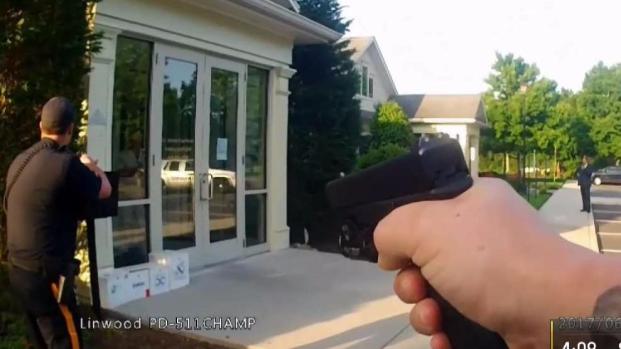 Kauffman eventually surrendered and was taken for a psychological examination. Prosecutors said the search warrant was not related to the May, 2012 murder of his wife April Kauffman. On Tuesday NBC10 confirmed the search at Kauffman's medical practice is linked to a prescription drug cost investigation in Margate City, New Jersey which also expanded to Atlantic City and Ventnor City.
NBC10 first uncovered a federal grand jury subpoena issued in June that ordered Margate City, New Jersey to turn over information about police, fire and other city employees who have certain prescription coverage as part of their health insurance plans. The subpoena, requested last month by the US Attorney's Office and obtained by NBC10, asks the city to provide a listing of all police, fire and city employees who have express scripts, MedCo, and/or NJ Direct as part of their health insurance plans. It doesn't reveal why however.
The subpoena comes after records, also uncovered by NBC10, showed a massive spike in brand name prescription drug costs by Margate City employees, from nearly $714,000 in 2014 to more than $3.3 million in 2015 with only a small increase in the number of prescriptions filled.
"That's an awful big jump," Margate Mayor Michael Becker said. "There's something wrong there. Those are not normal increases."
Marc Pfeiffer, the assistant director of the Bloustein Local Government Research Center at Rutgers University, also called the increase highly unusual.
"One of the possible reasons for that type of a jump is that you have employees who are gaming the system illegally," Pfeiffer said.
A high level source within the city also told NBC10 a number of Margate municipal employees have been interviewed by the FBI. Federal authorities neither confirmed nor denied whether there was a connection between the drug cost increase and the subpoena.
Elected leaders in Atlantic City and neighboring Ventnor City also say their communities received similar court orders in June and that they complied.
"Fraud is fraud and it has to be dealt with very severely," Atlantic City Mayor Don Guardian said.
Mayor Guardian said he hasn't received any information besides the subpoena but will follow its standard procedure if charges come down.
"Anyone that is indicted is immediately suspended without pay," Mayor Guardian said. "But there's five days that they can appeal that decision."
Mayor Guardian told NBC10 records don't show an unusual spike in prescription drug costs in Atlantic City. Ventnor officials say they don't have that information but are investigating.
As for Kauffman, he remains in jail on weapons charges stemming from the standoff with authorities in June. NBC10 reached out to Kauffman's lawyer about the search at his office being linked to the larger investigation in the three New Jersey cities. The lawyer told us he would not comment until he receives confirmation from a public official.
Published 37 minutes ago | Updated 23 minutes ago
1
Philadelphia
Philadelphia News & Search
1 News - 1 eMovies - 1 eMusic - 1 eBooks - 1 Search