1
Philadelphia
Philadelphia News & Search
1 News - 1 eMovies - 1 eMusic - 1 eBooks - 1 Search
"We like Alec a lot," general manager Matt Klentak said. "That was a tough decision for us. We are looking for ways to free up some roster spots to make the decisions we need to make in the next few days, and this was one way to do that.
"While we don't enjoy making the tough decisions, as an organization, it's a good thing to be in this position."
Asher, acquired from the Rangers in a deal for Cole Hamels at the 2015 Trade Deadline, became expendable due to the Phillies' starting-pitching depth.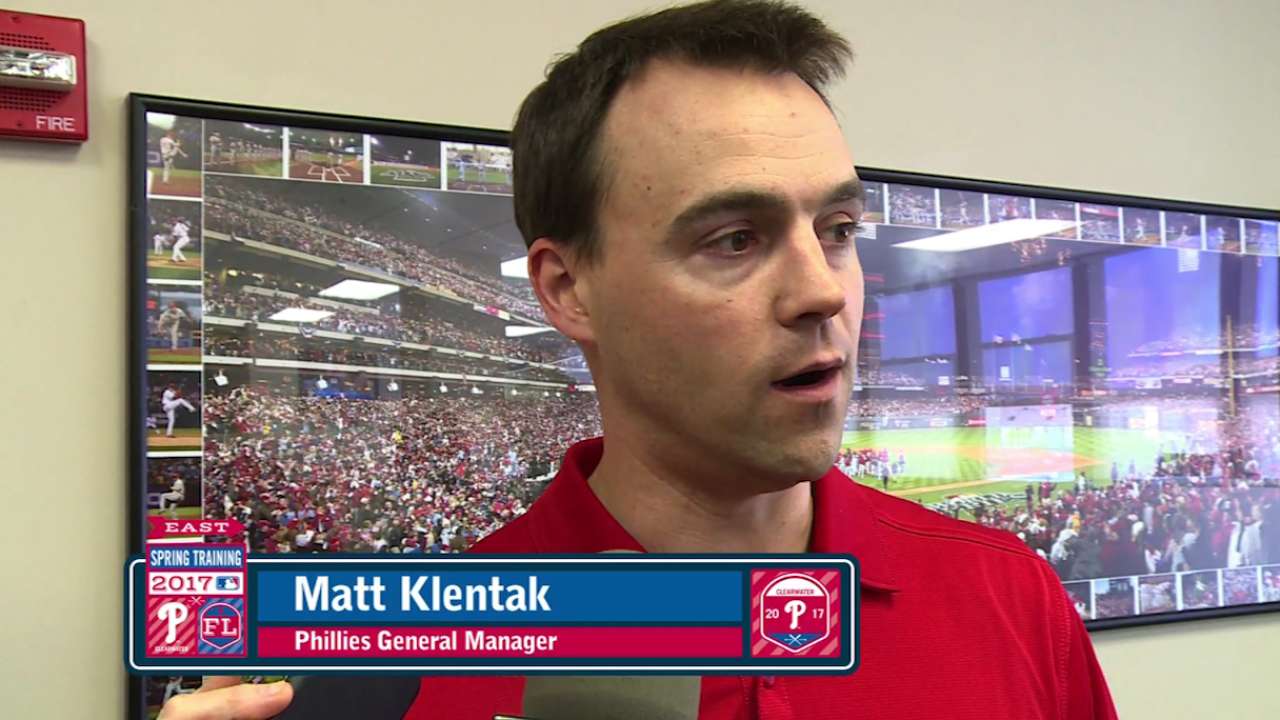 "Our Triple-A [Lehigh Valley] rotation is going to be full of five rostered, recallable and optionable starters, and Double-A [Reading] has some rostered pitching as well," Klentak said. "The volume of upper-level starting pitching seems to be an area of depth for us, and we've known all along that we may have to deal from that surplus to address another issue.
"We found him a good home and I think it's going to be a good opportunity for him there."
Asher struggled during the final month of 2015 in his first Major League experience, making seven starts with a 9.31 ERA. He rebounded, pitching better in the Minors to begin 2016, before being suspended for 80 games after testing positive for performance-enhancing drugs.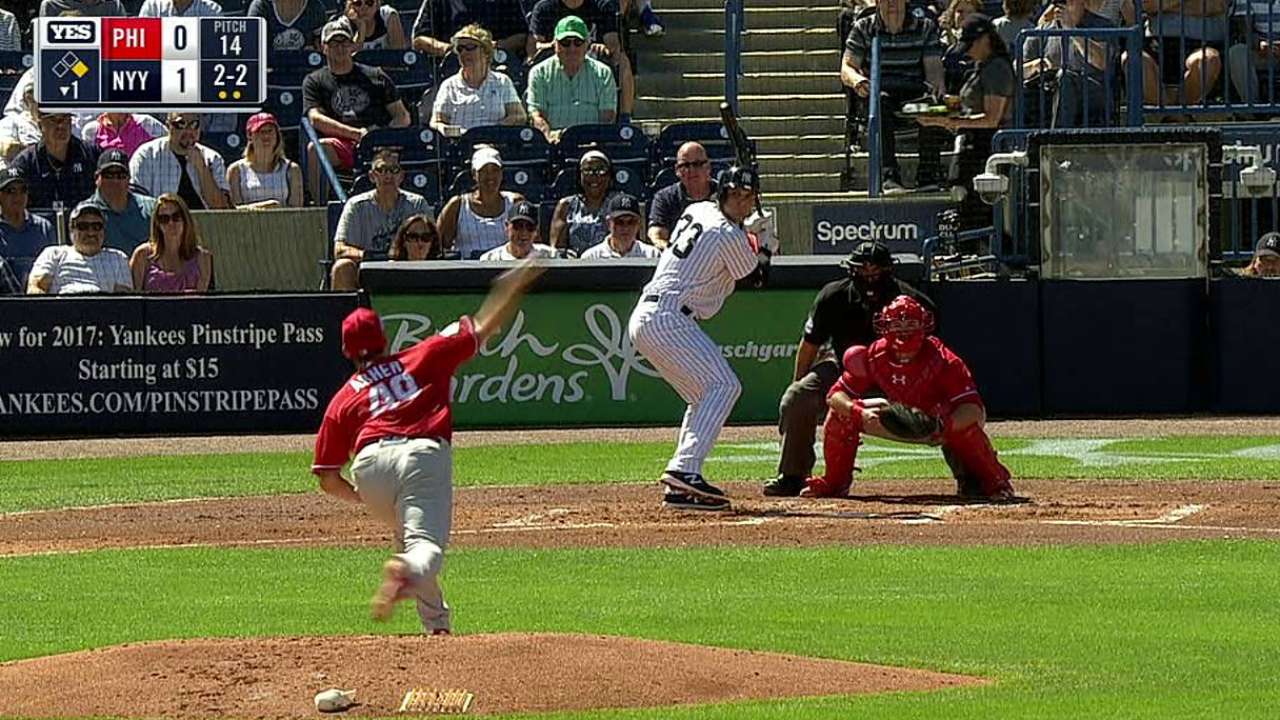 Asher was called up in September after his suspension concluded, and he went 2-1 with a 2.28 ERA in five starts.
"I didn't see the first [trade] coming, and I didn't see this one coming either," Asher said. "It happens. I've been through it. I know how it's going to work."
Ben Harris is a reporter for MLB.com. This story was not subject to the approval of Major League Baseball or its clubs.
1 Philadelphia
Philadelphia News & Search
1 News - 1 eMovies - 1 eMusic - 1 eBooks - 1 Search