1
Philadelphia
Philadelphia News & Search
1 News - 1 eMovies - 1 eMusic - 1 eBooks - 1 Search
The embalmed organs found in a bag in a tiny casket in North Philadelphia on Monday night belonged to an infant whose funeral was held last week, police said Thursday.
The infant's arrangements had been handled by a South Jersey funeral home, said Capt. Malachi Jones of Northwest Detectives. The child's body and organs originally were in the casket that was found on the 3100 block of West Clearfield Street, but the infant was put in another coffin for the June 29 funeral because the original had a broken latch.
It is not yet known why the organs were not put in the new casket.
The funeral home owner, whose name was not released, called police on Tuesday to report that an employee had admitted dumping the casket on the street, Jones said.
Jones did not say why the employee left the casket on the street instead of disposing of it properly.
The street where the discarded casket was found is near three cemeteries.
Jones said the infant was three to four months old at the time of death and that the organs apparently were removed during an autopsy, which is common in the death of a young baby.
The investigation is continuing, the captain said.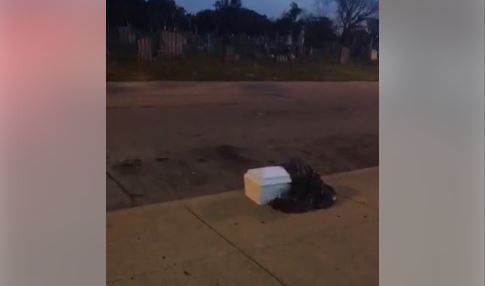 1
Philadelphia
Philadelphia News & Search
1 News - 1 eMovies - 1 eMusic - 1 eBooks - 1 Search