1
Philadelphia
Philadelphia News & Search
1 News - 1 eMovies - 1 eMusic - 1 eBooks - 1 Search
It is likely more Phillies will debut before the end of the season. Triple-A Lehigh Valley first baseman Rhys Hoskins could be one of them, but perhaps not until September. Major League Baseball just named Hoskins and Triple-A second baseman Scott Kingery to the All-Star Futures Game, which will be played July 9 at Marlins Park in Miami. Kingery is the Phillies' No. 11 prospect, while Hoskins is ranked No. 12 by MLBPipeline.com.
Entering Saturday's play, Hoskins, 24, has hit .303 with 19 doubles, four triples, 19 home runs, 63 RBIs and a 1.006 OPS in 328 plate appearances with the IronPigs. He has walked 44 times and struck out 48 times. Since he made his professional debut with Class A Williamsport in 2014, Hoskins has never posted lower than a .904 OPS with any team.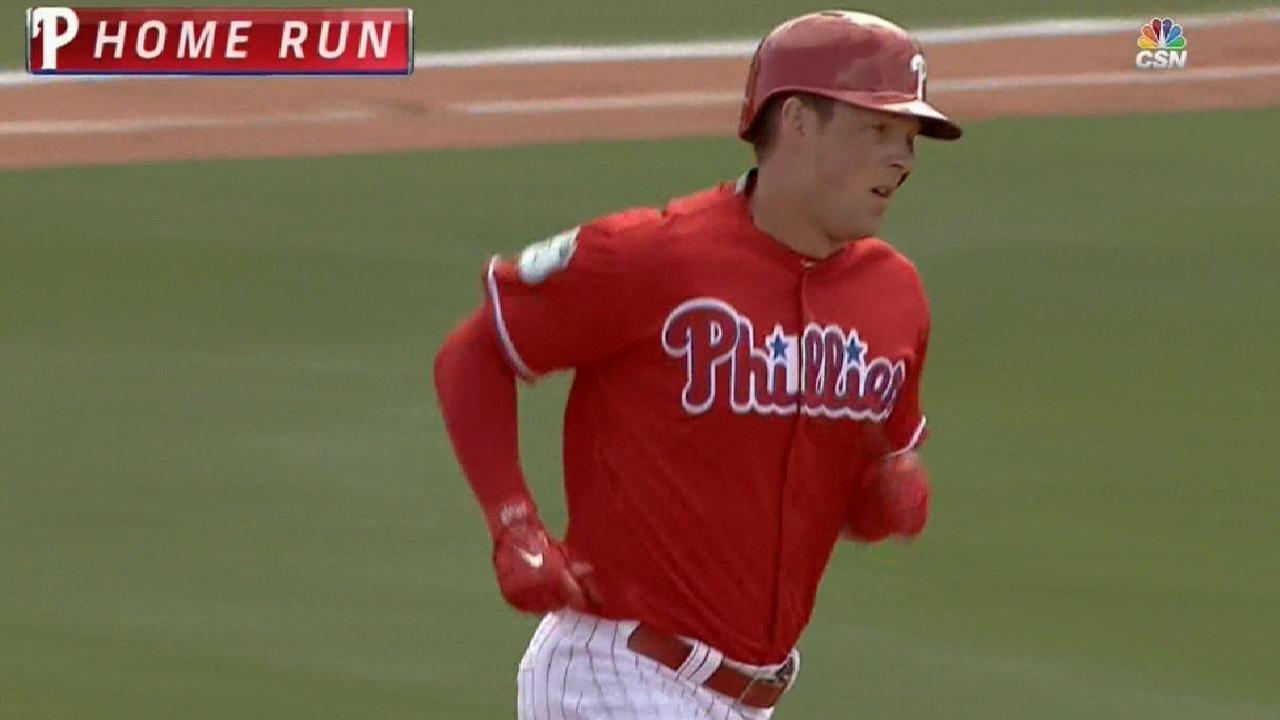 "Rhys, really from the time he entered professional baseball, has been a really strong offensive player," Phillies general manager Matt Klentak said Saturday at Citi Field. "He was that way in Lakewood, Clearwater, Reading and Lehigh Valley. He's an advanced hitter. He has an advanced approach. He has power. He can hit to all fields. Obviously, it's encouraging that he hit the ground running when he got to Triple-A."
Hoskins is not on the 40-man roster, so the Phillies would need to make room for him. He might already be with the Phillies, except Tommy Joseph has him blocked at first base. That is a situation that could be resolved in the offseason. The Phillies shopped both Jim Thome and Ryan Howard in the winter of 2005 before trading Thome to the White Sox.
"Rhys is doing everything he needs to do in Triple-A," Klentak said. "The timing of the player's promotion has to do with his own performance, but also with opportunity. That's a contributing factor for Rhys right now, but to his credit, he's handled this year exceptionally well, both on and off the field. He's obviously being rewarded not only by being selected to the Triple-A All-Star team, but also to the Futures Game. I think these accolades are all deserved and hopefully it continues."
Kingery, 23, just joined Lehigh Valley after hitting .313 with 18 doubles, five triples, 18 home runs, 44 RBIs, 19 stolen bases and a .987 OPS with Double-A Reading. He is hitting .333 with three homers, six RBIs, one stolen base and a 1.333 OPS in four games with the IronPigs.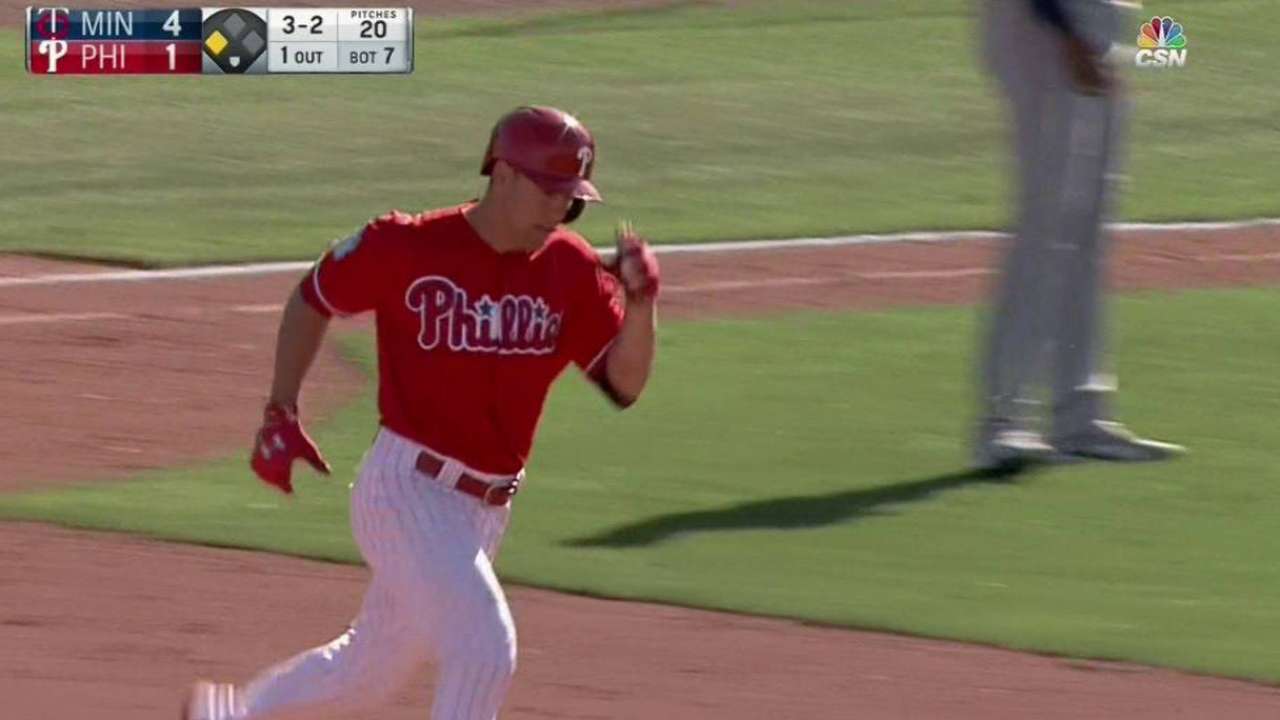 Kingery is not on the 40-man roster, but unlike Hoskins, he does not need to be protected from the Rule 5 Draft this winter. That means the Phillies could keep Kingery off the 40-man roster until next season, which would allow them to protect one more prospect from the Rule 5.
Kingery also is blocked at second base by Cesar Hernandez, who is one of the Phils' best players.
"Kingery is a little bit younger and only now reached Triple-A, but he's off to a good start down there," Klentak said. "We like both these kids a lot. We think very highly of the both of them and their futures and it's very appropriate that they've been recognized to participate in the Futures Game."
Todd Zolecki has covered the Phillies since 2003, and for MLB.com since 2009. Follow him on Twitter and Facebook and listen to his podcast. This story was not subject to the approval of Major League Baseball or its clubs.
1
Philadelphia
Philadelphia News & Search
1 News - 1 eMovies - 1 eMusic - 1 eBooks - 1 Search