1
Philadelphia
Philadelphia News & Search
1 News - 1 eMovies - 1 eMusic - 1 eBooks - 1 Search
Side-armers are often ushered to the bullpen, their unique release point favorable for late-inning situations that, in the last handful of years, have been increasingly dictated by matchups.
Neshek's 2017 season is different. He's currently on pace to face 100 left-handed hitters for the first time in a decade and has faced more lefties (58) than he did all of last season (55). Not only is he facing more lefties, but he's more effective against them than ever before.
"Last year, it was really weird," Neshek said of his last season with the Astros. "They kind of made me a righty specialist, which I didn't really understand. I'm always at my best when they just give me the ball and let me go, no matter who it is."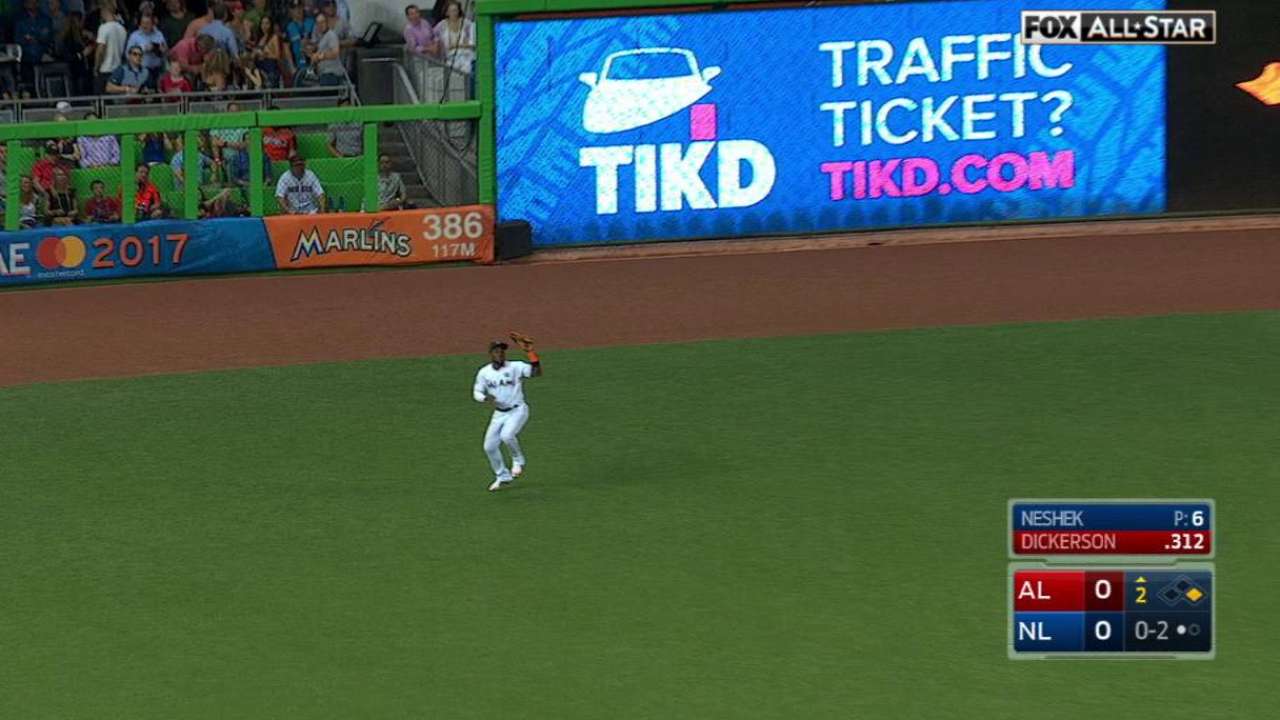 Entering the Phillies' series against the Brewers, lefties had a .170/.218/.294 slash line and .221 Weighted On-base Average against Neshek, all four mark the lowest he's allowed to lefties in any season.
Fifteen past or current All-Stars have combined for 20 of the 58 left-handed at-bats against Neshek. Those players are 2-for-20 with seven strikeouts.
That struggle for left-handed hitters against righty slingers like Neshek, in Phillies manager Pete Mackanin's eyes, is a result of a manager's refusal to acclimate them to those opportunities. So when Mackanin can use a unique pitcher like Neshek against lefties, too, the Phillies hold an advantage.
"They don't see it enough to become comfortable. The comfort level is down a little because you don't see that type of an angle, and I think that's what makes him effective," Mackanin said.
"We were trying to find out how was he going to pitch against lefties, and he's exceeded expectations."
But that's not the only reason Neshek has succeeded against lefties. He throws quality strikes early and often.
"Quality of pitches is what matters. If you locate your pitches, it doesn't matter if you're righty or lefty," Mackanin said.
Neshek dwarfs all Phillies relievers in both overall and first-pitch strike percentages.
His pitch usage against lefties also defies convention. Typically, pitchers want pitches that move away from opposing hitters. For right-handers, like Neshek, changeups are often that go-to pitch because they dart down and away.
But this year, Neshek has thrown his changeup 13 percent less than last season and is still striking out his highest percentage of left-handers since his first year in the Majors, over a decade ago.
"The slider has been such a good pitch for me this year that I really feel like that's all I need [to pair with his sinker]," Neshek said.
He's getting more whiffs on the sinker and slider than last season.
Neshek noted how special 2017 has been. It began with a World Baseball Classic title, an All-Star bid, and potentially a shot at his first World Series title with a contender. He may have the Phillies to thank in part for that. Many teams could use a reliever like him who has shown the ability to dominate lefties and righties.
"I'm pretty thankful that I landed in a spot that would use me like this," Neshek said.
Ben Harris is a reporter for MLB.com based in Philadelphia. This story was not subject to the approval of Major League Baseball or its clubs.
1
Philadelphia
Philadelphia News & Search
1 News - 1 eMovies - 1 eMusic - 1 eBooks - 1 Search