1
Philadelphia
Philadelphia News & Search
1 News - 1 eMovies - 1 eMusic - 1 eBooks - 1 Search
But Neris threw his splitter just eight times in a rough ninth inning Saturday night in a 6-5 loss to the Dodgers at Dodger Stadium. Yasiel Puig, Cody Bellinger and Justin Turner hit back-to-back-to-back home runs against Neris to tie the game. Five batters later, the Phillies lost.
Neris threw his four-seam fastball 11 times in the ninth inning. Puig and Turner each homered off the pitch. Neris allowed just one homer off it in 2016.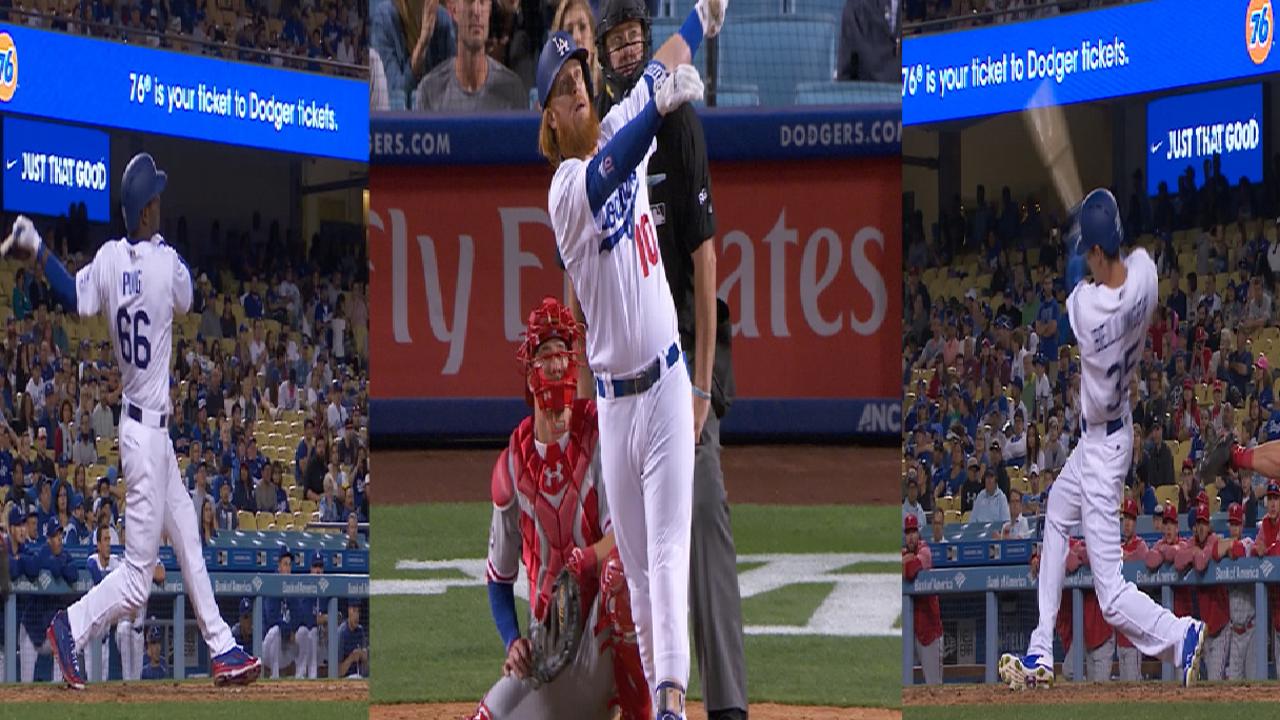 So what gives? Why would a pitcher who is so dominant throwing his splitter start throwing his four-seam fastball more frequently? According to Statcast™, Neris threw his splitter 51 percent of the time in his first eight appearances through April 20, when he allowed two hits, one walk and struck out nine in 8 1/3 scoreless innings. He threw his four-seamer 45 percent of the time.
But Neris has thrown the splitter just 40 percent of the time in his last five appearances, allowing 11 hits, seven runs, two walks, four home runs and striking out five in just 4 1/3 innings. He has thrown the four-seamer 59 percent of the time.
"You just think you're bulletproof," Phillies pitching coach Bob McClure said Sunday morning about Neris' sudden infatuation with the four-seamer. "Being a pitcher and going through it myself, sometimes you just feel like [forget you], hit this [pitch]. Until that happens. And then you go, 'Hey, let's get back to thinking here.' You've just got be smart, man."
McClure spoke with Neris before Sunday's game against the Dodgers.
"I'm not worried in this sense," McClure said, "I think he's pretty unflappable. I do think that most closers are pretty sharp. I've had a lot of them. Most are pretty in tune with what's going on. What's my strength? [Jonathan] Papelbon and [Joakim] Soria, it was location. Hector's strength right now is his split.
"If he's throwing his fastball, locate it. They were all up. Good closers figure stuff out in a hurry. If I have a concern, that would be my concern. First, are you physically able to? I think he is physically. Second, are you focused enough in times of stress to do it? I've seen him do it, so I think he can do it. It's got be your primary focus, though. It's hard to throw balls by guys these days, especially up in the zone, unless it's out of the zone. I'm keeping my fingers crossed."
Todd Zolecki has covered the Phillies since 2003, and for MLB.com since 2009. Follow him on Twitter and Facebook and listen to his podcast. This story was not subject to the approval of Major League Baseball or its clubs.
1 Philadelphia
Philadelphia News & Search
1 News - 1 eMovies - 1 eMusic - 1 eBooks - 1 Search