1
Philadelphia
Philadelphia News & Search
1 News - 1 eMovies - 1 eMusic - 1 eBooks - 1 Search
Maurice B. Dabney Jr., 93, of Wynnefield, a pharmacist in Philadelphia, died July 2, of cardiac arrest at home.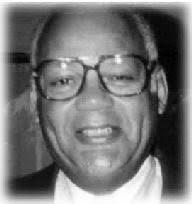 Mr. Dabney liked to watch the TV news each evening in his finished basement. He had just started up the cellar steps when he was stricken. He died instantly, his family said.
A graduate of West Philadelphia High School and Lincoln University, Mr. Dabney was the among the first African Americans to graduate from the Philadelphia College of Pharmacy. He received his pharmacology license in 1948 and maintained it until 2012.
He followed in the footsteps of his father, Maurice B. Dabney, who owned Dabney's Pharmacy at 43rd Street and Fairmount Avenue. The older man was considered the dean of Philadelphia druggists back in the 1920s.
 The younger Mr. Dabney established a string of Dabney Pharmacy stores at 15th and South Streets, 59th and Spruce Streets, and Thouron Avenue and Washington Lane. He also was licensed to work in the pharmacy at John F. Kennedy Memorial Hospital.
During the heyday of the drugstores in the 1950s, 60s and 70s, the outlets were tended by Mr. Dabney, working at various times with his father and his extended family.
"They had a soda fountain and a grill that made hamburgers and hot dogs at 15th and South," said his daughter, Dr. Norma Dabney Roman. "It was fun. We got to make ice cream sodas."
Before going into the pharmacology, Mr. Dabney was a first lieutenant in the U.S. Air Force and served in the Korean War as a medical supply officer. He received an honorable discharge in the early 1950s.
He was a member of Omega Psi Phi Fraternity, Inc., a historically black fraternity, and The Guardsmen and The Men – both social clubs. He also was a founding member of Del Val Golf Club, a club for African Americans, and the Nile Swim Club in Yeadon.
Mr. Dabney was charming and charismatic, with an infectious laugh that echoed through the house, his daughter said. "He helped anybody who came to the door. He was extremely generous," she said.
He was married to Norma Lee Dabney for 63 years. The couple reared two daughters near 49th and Sansom Streets. Later, the Dabneys moved to 50th and Woodbine Avenue. His wife died in 2008, and a sister also died earlier.
Besides his daughter, he is survived by another daughter, Deiadra Lee Dabney; a grandson; and nieces and nephews.
A memorial service will be held at 11 a.m. Saturday, July 22, at West Laurel Hill Funeral Home, Inc., 225 Belmont Ave., Bala Cynwyd. Internment will follow the service.
Donations may be made to the Alzheimer's Foundation of America, via https://alzfdn.org/ in memory of  Mr. Dabney's wife, who struggled with the disease.
1
Philadelphia
Philadelphia News & Search
1 News - 1 eMovies - 1 eMusic - 1 eBooks - 1 Search