1
Philadelphia
Philadelphia News & Search
1 News - 1 eMovies - 1 eMusic - 1 eBooks - 1 Search
Marie L. Tomei loved to travel. Through her 69 years of marriage she and her husband, Vincent, saw the far corners of the world, six continents.
The couple visited the villages of Gorgofreddo and Soro in Italy where their ancestors had lived. They travelled to Russia, Germany, England, Japan, Egypt, and Africa. They loved Rio so much that they went to Brazil three times, said their son, Mark Tomei. "They travelled everywhere," he said. Trips also included Hawaii and Alaska.
On Tuesday, March 21, Mrs. Tomei, formerly of Haddon Heights, died while in hospice at her son's home in Boynton Beach, Fla., where the couple had lived for the past 18 months. She had had several serious health problems, including congestive heart failure, her son said. She was 89.
Even in poor health, Tomei said his mother kept active gardening when she could, and taking trips to a nearby casino where she was known by staff and some of the regulars who became friends.
Tomei said his wife, Christine, went to the casino the day after his mother died and placed a picture of Mrs. Tomei next to her mother-in-law's favorite slot machine. Then she started pulling at the one-armed bandit. She won $700.
"She felt like mom was there looking after her," Tomei said.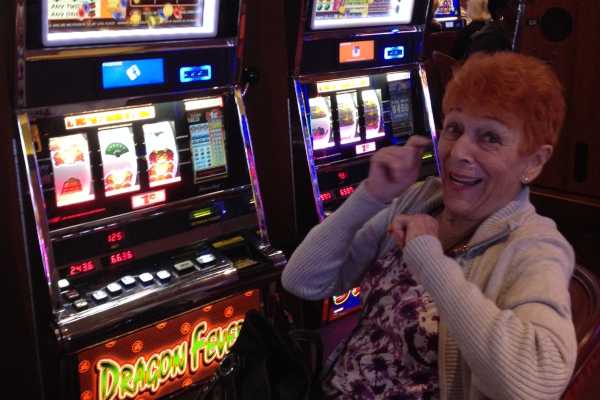 Mrs. Tomei grew up in Camden. After high school, she attended modeling school, working for Zinman Furs and other retail stores, her son said. She had a great sense of humor and loved to dance the rumba and foxtrot. She met her husband at a Fort Dix mixer.
"They looked good out there on the dance floor," their son said.
No matter where she was going, in good health or ill, Tomei said his mother dressed nicely, styled her hair, and applied her makeup.
"She was a proud and good-looking woman," her son said.
She had a good eye for colors, coordinating them for her clothing, home decorations, and the flower gardens planted at her Haddon Heights house. Spring arrived with bursts of brilliant reds and yellows. She loved being surrounded by flowers, especially tropical ones that included hibiscus, birds of paradise, and anthurium — a red, heart shaped flower that symbolizes hospitality.
Mrs. Tomei enjoyed the holidays and cooking. Christmas was her favorite when she hosted her extended family, said her granddaughter, Lynn Costello. Gravy with meatballs simmered on the stove.
"She always had the macs (macaroni) for the kids, and lasagna for the adults," Costello said. "She always had a good spirit and she was just the best grandmother you could have."
Another of her favorite meals to cook, Costello said was "pasta fagioli."
Mrs. Tomei was an avid bowler, averaging 160, with a "bunch of games that broke 200," her son said.
Besides  her husband, son, and granddaughter, Mrs. Tomei is survived by three grandsons, Thomas, Michael, and Matthew, and one great-granddaughter.
Visitation will be held on Friday, March 31, from 7 to 9 p.m., and Saturday April 1, from 10 to 11 a.m. with the funeral to follow at the Falco Caruso & Leonard Funeral Home, 6600 N. Browning Road, Pennsauken. Entombment will be in the Calvary Mausoleum in Cherry Hill.
Flowers may be sent to the funeral home. Donations in memory of Mrs. Tomei may be made to the Wounded Warrior Project at woundedwarriorproject.org, or St. Jude Children's Research Hospital at stjude.org, or the Make A Wish Foundation at wish.org.
1
Philadelphia
Philadelphia News & Search
1 News - 1 eMovies - 1 eMusic - 1 eBooks - 1 Search