1
Philadelphia
Philadelphia News & Search
1 News - 1 eMovies - 1 eMusic - 1 eBooks - 1 Search
"Champagne gets in my eyes," Manuel said, explaining why he was not on the field with his players, emptying bottles of champagne. "It burns my eyes. I got some VO [whiskey] up here, though."
Green, who managed the 1980 World Series championship team, died Wednesday at 82. He shared a special bond with Manuel, who said Thursday at Spectrum Field that he still remembers that conversation with Green in his office.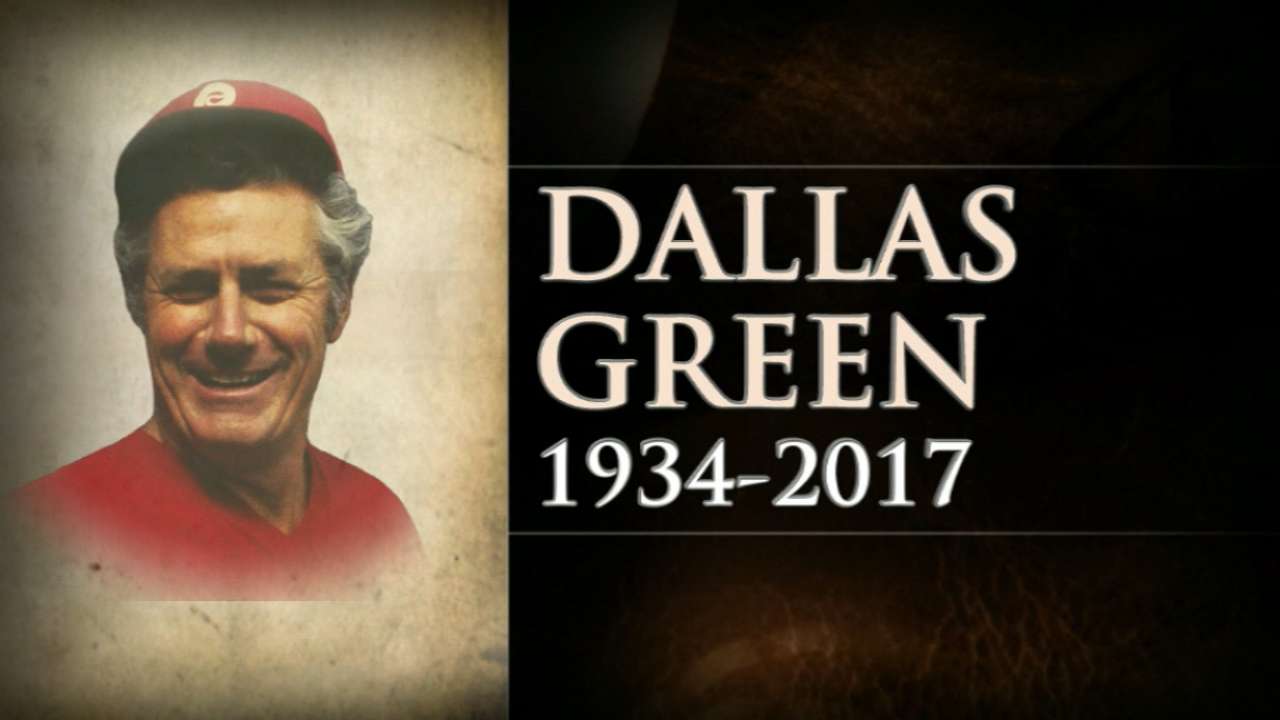 "Him and I had a few drinks of VO," Manuel said, smiling. "I think I outdrank him, really."
Manuel will miss his counterpart. They loved talking baseball.
"To me that was some of the biggest things and times that we had," Manuel said.
Green and Manuel actually had a strained relationship at one point. Back in 2006, Green's booming voice could be heard on WIP criticizing Manuel's managerial style. Manuel seethed. A few weeks later, in August, Manuel chewed out Green behind the batting cage in front of a few fans at Citizens Bank Park.
"It wasn't very friendly," Green told the Philadelphia Inquirer. "He said he doesn't like what I said and he doesn't like me."
But a funny thing happened. The two strong-minded baseball men eventually had dinner together and cleared the air.
They were friends since.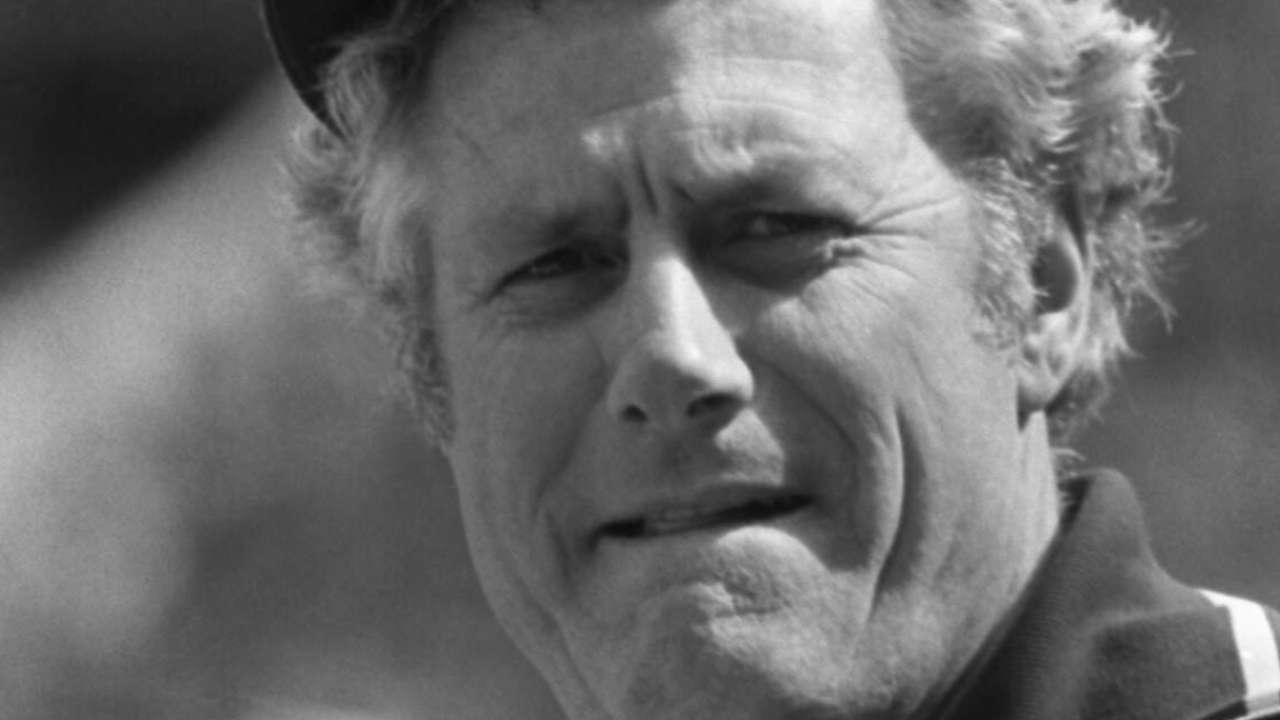 "Actually, I think having a few cocktails and having dinner might've helped that," Manuel said. "After that point we were good.
"After I look back on it, it was kind of like a challenge to me. But at the same time, I didn't think he had any right to challenge me because I thought I was manager and I was going to manage the way I wanted to and do what I wanted to."
Green's managerial style could not have been more different than Manuel's. Green clashed regularly with his players, who got so frustrated at times they probably wanted to punch a hole in the wall.
Manuel's players loved him so much they would have run through a wall for him.
"But that's what managing is all about," Green said in Manuel's office that October 2008 night. "What the hell? He's going to have a ring on. Everybody [complained] and moaned about how I did it, but I've got a ring. They can [complain] all they want about him, but he's going to have a ring. And we're the only two guys in 126 years that have a ring.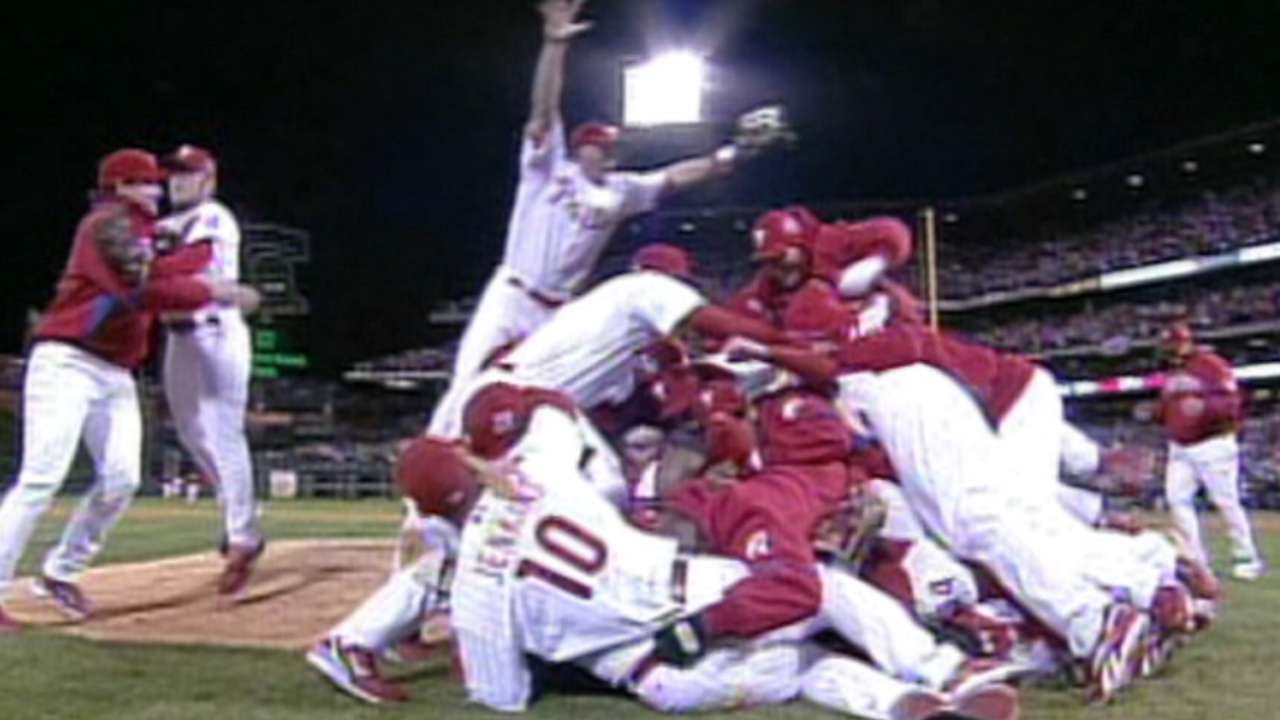 "I welcome him with open arms because that seat is a tough seat in Philadelphia. Everybody knows that. It's a tough seat anywhere, but in Philadelphia it's a tough seat. And he has gone through some very difficult times with you guys, the fans and everybody. But he has weathered the storm, and he has proven to everybody that he is a good baseball man. And that's what it takes to be a champion."
Two champions, just having a quiet conversation while everybody outside that office went wild.
"I can't tell you how happy I was, but he was every bit as happy as I was," Manuel said. "Baseball is going to miss Dallas Green. I'm going to miss him."
Todd Zolecki has covered the Phillies since 2003, and for MLB.com since 2009. Follow him on Twitter and listen to his podcast. This story was not subject to the approval of Major League Baseball or its clubs.
1
Philadelphia
Philadelphia News & Search
1 News - 1 eMovies - 1 eMusic - 1 eBooks - 1 Search