1
Philadelphia
Philadelphia News & Search
1 News - 1 eMovies - 1 eMusic - 1 eBooks - 1 Search
Gomez entered the season in a tenuous position as the Phillies' closer. Then he blew a three-run lead with two outs in the ninth inning against the Nationals, serving up a game-tying, three-run home run to pinch-hitter Ryan Zimmerman. The Phillies came back in the bottom of the inning with a walk-off 4-3 victory to win the three-game series, but Gomez's job appears to be in jeopardy. Neris is the top candidate to replace Gomez, if they make a move. 
"I'm going to have a talk with him tomorrow," Phillies manager Pete Mackain said when asked if Gomez is his closer. "I'll have something for you tomorrow. I need to talk with him."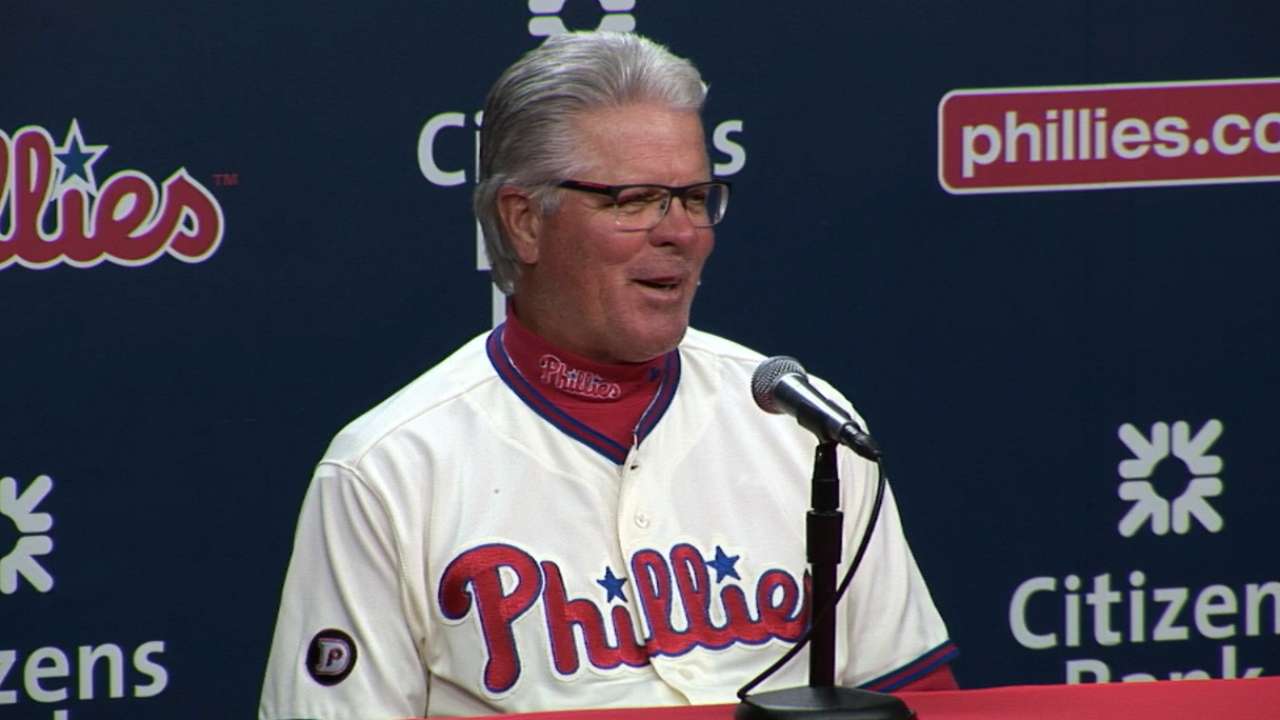 Asked about his confidence, Mackanin's impending meeting and if he think he should close or wants to close, Gomez only said, "You can control what you can control."
Gomez saved 37 games this past season, but he also posted a 13.20 ERA in 19 appearances from Aug. 14 through the end of the year. He lost his job the final week of the season.
The Phillies said in the offseason that they planned to have an open competition for the closer role in Spring Training, but before camp opened, Mackanin said Gomez would open the season as the ninth-inning man.
Gomez allowed a two-run home run in the ninth inning in a save situation against the Reds on Opening Day, which rekindled Mackanin's concerns. Gomez's performance Sunday had him thinking hard about a change.
"I'm considering it, and I think that's about all I can say right now," Mackanin said.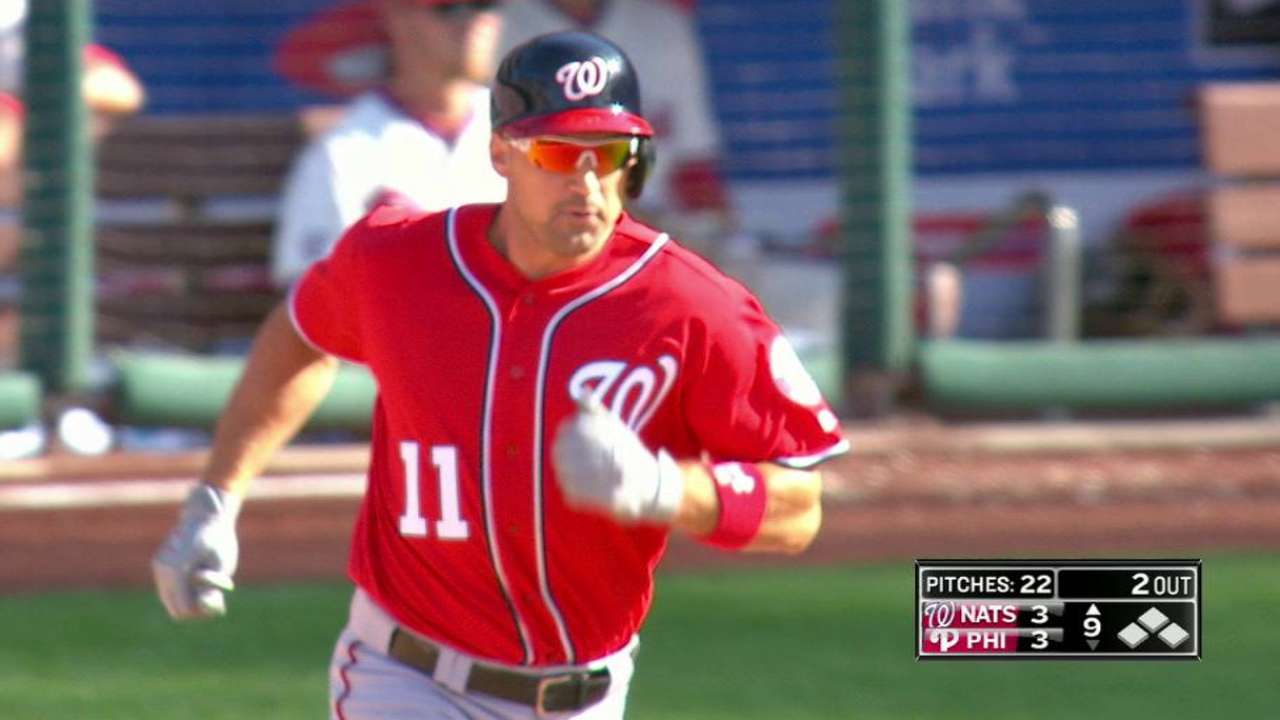 Neris, Joaquin Benoit and Edubray Ramos also have the stuff to close.
Neris, Benoit and Ramos certainly get more swings and misses than Gomez, which comes in handy in pressure-packed situations. Gomez might have been squeezed on a walk to Jayson Werth, but he doesn't have that dominant wipeout out pitch to get out of a jam.
Others do. Opponents missed 33.8 percent of the time they swung at a Neris pitch this past season, according to Statcast™. Benoit had a 30 percent whiff rate and Ramos sat at 24.7 percent, while Gomez got swings and misses just 18.6 percent of the time.
"We just have to do what we have to do," Mackanin said. "We'll discuss it. It's not something you want to think about. We just have to be practical and do what is best for the team, and we'll know tomorrow."
"You [don't] know the future," Gomez said. "The only one [who] knows the future is God."
Todd Zolecki has covered the Phillies since 2003, and for MLB.com since 2009. Follow him on Twitter and listen to his podcast. This story was not subject to the approval of Major League Baseball or its clubs.
1
Philadelphia
Philadelphia News & Search
1 News - 1 eMovies - 1 eMusic - 1 eBooks - 1 Search