1
Philadelphia
Philadelphia News & Search
1 News - 1 eMovies - 1 eMusic - 1 eBooks - 1 Search
"If you look at the trades that have happened, most of them are for players who have years of control beyond this one. That's the way the market evolves. Teams are pursuing players who can affect their club for longer stretches before turning their attention to the proverbial rentals."
The Phillies are loaded with rentals. Neshek, Jeremy Hellickson, Howie Kendrick, Joaquin Benoit and Daniel Nava will be free agents after the season. There are contenders that could use a reliever like Neshek, and the same can be said for Hellickson and Kendrick, who just returned from the disabled list on Friday.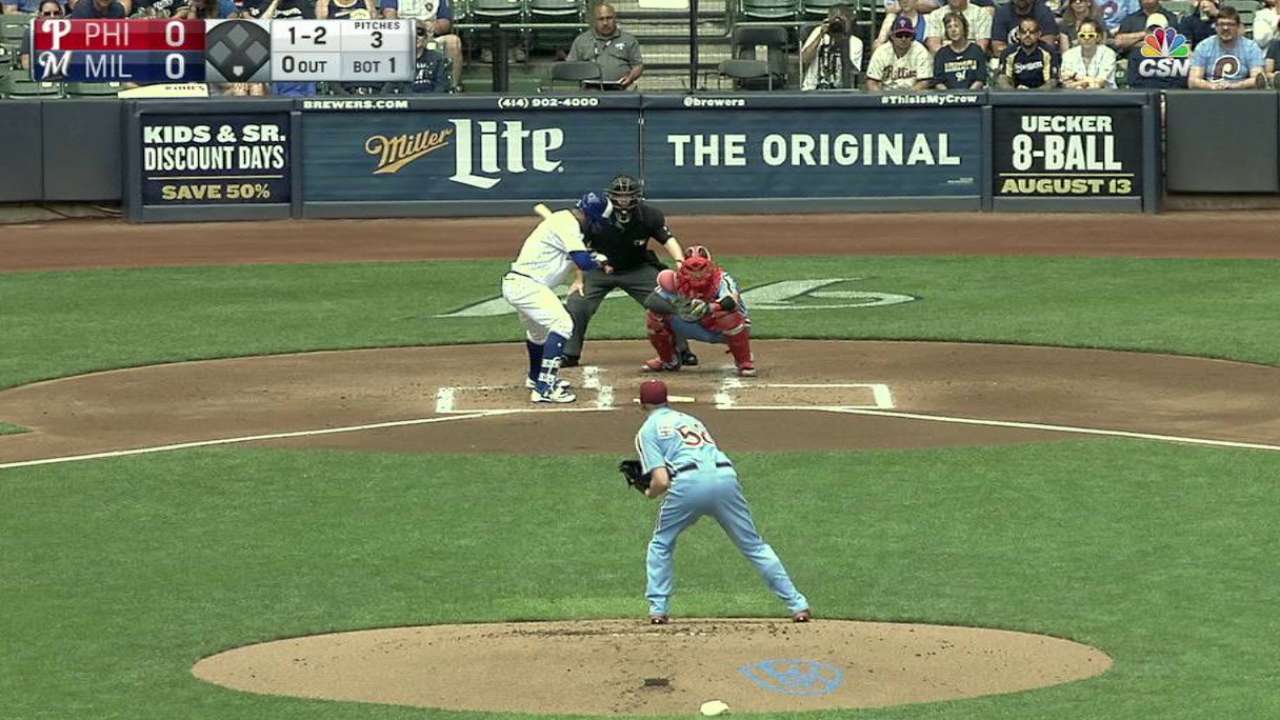 Klentak did not say if he expects to make any trades before the Deadline, but sources have told MLB.com that the Phillies expect to trade Neshek and are optimistic they can move Hellickson, Kendrick and perhaps others before the Deadline.
But the Phillies also know if some players aren't traded by July 31, they can try to trade them before the Aug. 31 deadline, although it becomes more difficult.
"We try not to place expectations or put a number on anything because we have to be open-minded on a number of variables," Klentak said. "I think in terms of players on our roster who are under control through this year, they have done very well in the first half of the season and put themselves in a position to be traded to, or coveted by, other clubs."
The Phillies have explored trades for first baseman Tommy Joseph, but there isn't a market for him. Joseph and perhaps Cesar Hernandez could be traded in the offseason as the Phillies try to make room for Triple-A prospects Rhys Hoskins and Scott Kingery.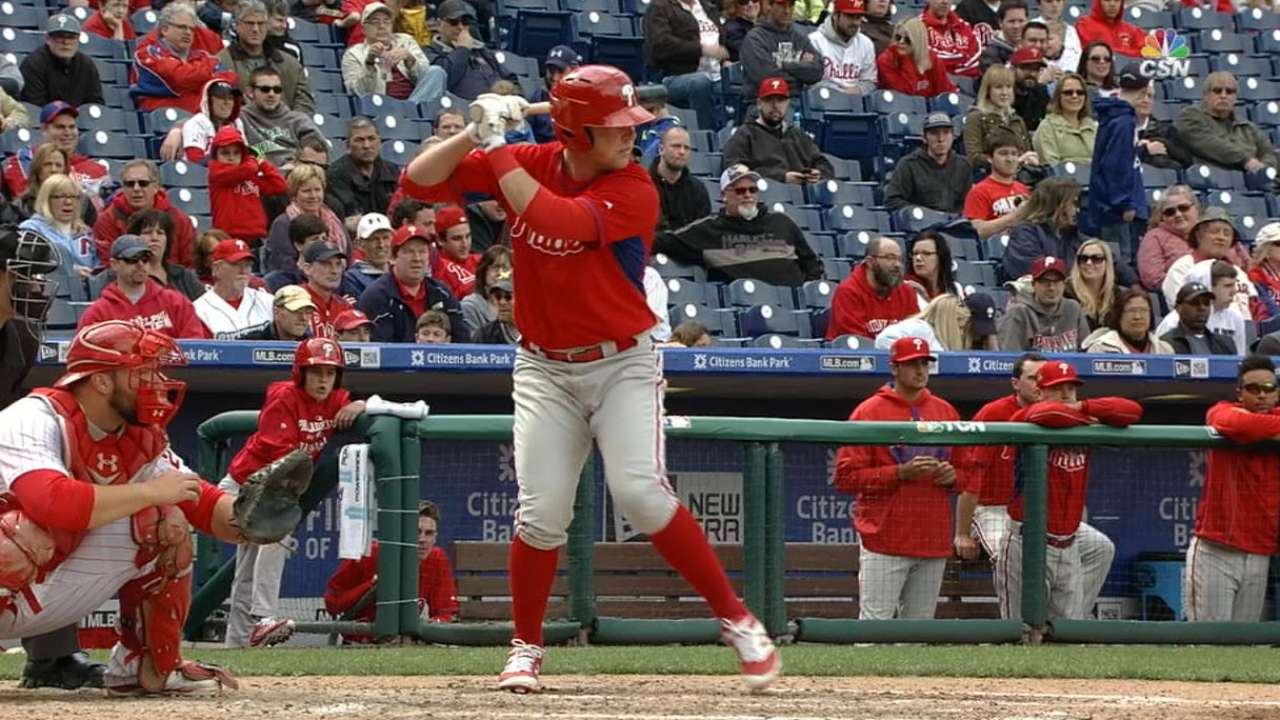 Klentak declined to comment on reports that the Phillies have pursued Giancarlo Stanton and Christian Yelich, although he said they have talked to every team in baseball in the past few weeks, including Miami. Sources said earlier this week there is no chance that trade happens before the end of the month. In fact, it might never happen — at least not a deal involving Stanton. He is owed $295 million from 2018-2027, when he will be 37. Stanton can opt out of his contract following the 2020 season, but would he really forfeit $218 million over seven years?
"Depends on the player," Klentak said, asked if he would consider adding a player with a 10-year contract. "Never say never."
Klentak said the Phillies are open to adding a player on a multiyear contract, if it makes sense. But it seems the Phillies are more focused on moving their rentals and refocus to potentially make those other trades in the offseason.
Klentak declined to say he had any untouchable prospects in the Minor League system, although somebody like Class A Lakewood right-hander Sixto Sanchez or Kingery might come close.
"For any general manager to say they wouldn't do anything just doesn't make sense," Klentak said. "You really and truthfully don't know what opportunity will present itself later down the road. There are definitely players in our system that we're more protective of than others."
Todd Zolecki has covered the Phillies since 2003, and for MLB.com since 2009. Follow him on Twitter and Facebook and listen to his podcast. This story was not subject to the approval of Major League Baseball or its clubs.
1
Philadelphia
Philadelphia News & Search
1 News - 1 eMovies - 1 eMusic - 1 eBooks - 1 Search