1
Philadelphia
Philadelphia News & Search
1 News - 1 eMovies - 1 eMusic - 1 eBooks - 1 Search
How much water did Tropical Storm Harvey produce? NBC10 First Alert Weather meteorologists Tammie Souza and Krystal Klei break down the numbers.
Here are some Harvey rainfall facts:
More than 51 inches of rain have fallen during Harvey as of Wednesday (New record for any single tropical system over the US mainland, the 50-state record was set in Hawaii with 52 inches)
Harvey has dropped 15 trillion gallons of water on Texas so far (Katrina had 6.5 trillion gallons)
Philadelphia uses 225 million gallons of water each day, meaning Harvey would provide enough water to supply the city for 182 years
So how much land would 15 trillion gallons of water cover?
15 inches of rain would cover the entire state of Pennsylvania
7.5 feet of water would cover the entire state of New Jersey
26 feet of water would cover the entire state of Delaware
200 tornado warnings were also issued over Texas during Harvey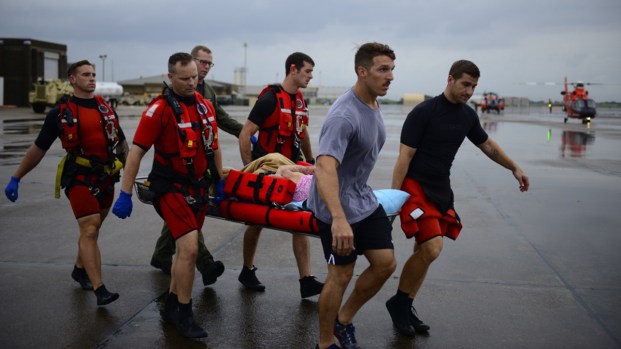 See It: Civilians, First Responders Rescue Flooding Victims
Published 1 minute ago
1
Philadelphia
Philadelphia News & Search
1 News - 1 eMovies - 1 eMusic - 1 eBooks - 1 Search