1
Philadelphia
Philadelphia News & Search
1 News - 1 eMovies - 1 eMusic - 1 eBooks - 1 Search
So there's a line to walk. If you can run it up there, early evidence suggests that you can get away with challenging the right-handed-hitting slugger. If you can't, then don't.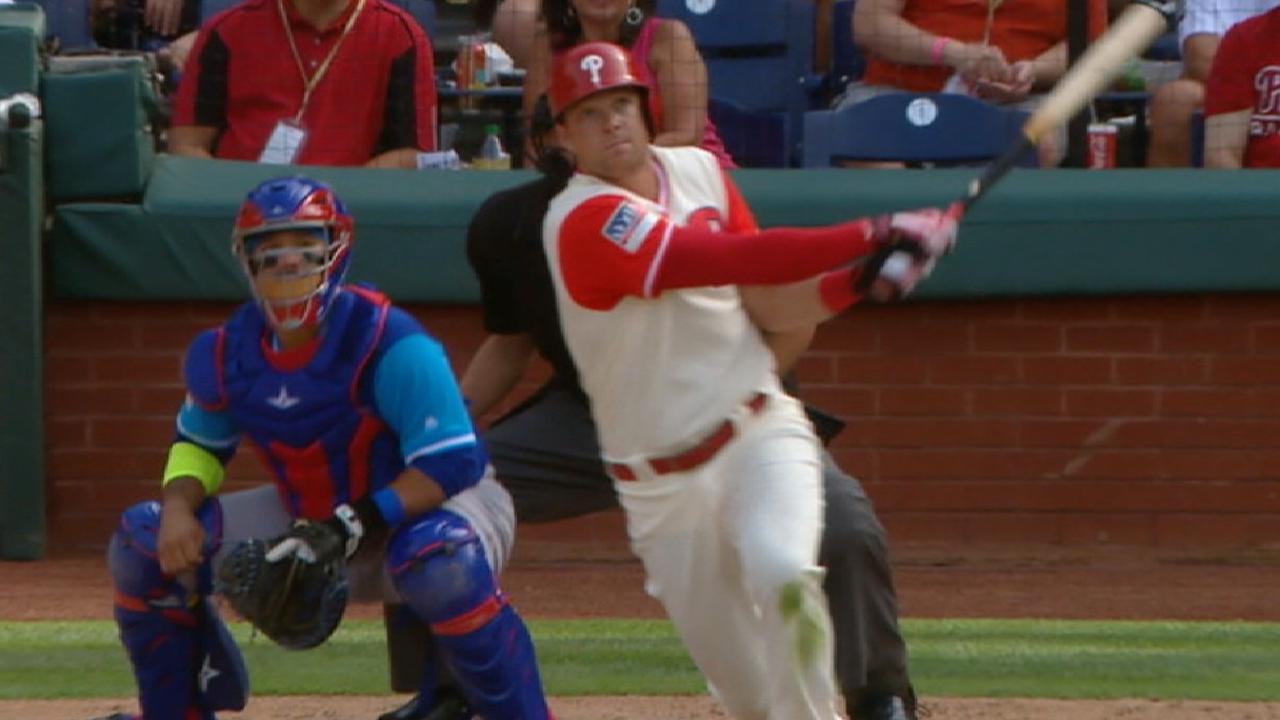 Overall, Hoskins has seen a ton of fastballs in the strike zone, and specifically in the upper two-thirds of the strike zone. What he hasn't seen quite so much of is serious power up in the zone.
Since he came up, Hoskins has seen 79 fastballs in the top third or middle third of the strike zone. That's the sixth-highest total in the Major Leagues, and with the exception of Brian Dozier, the guys ahead of him are not known for their power.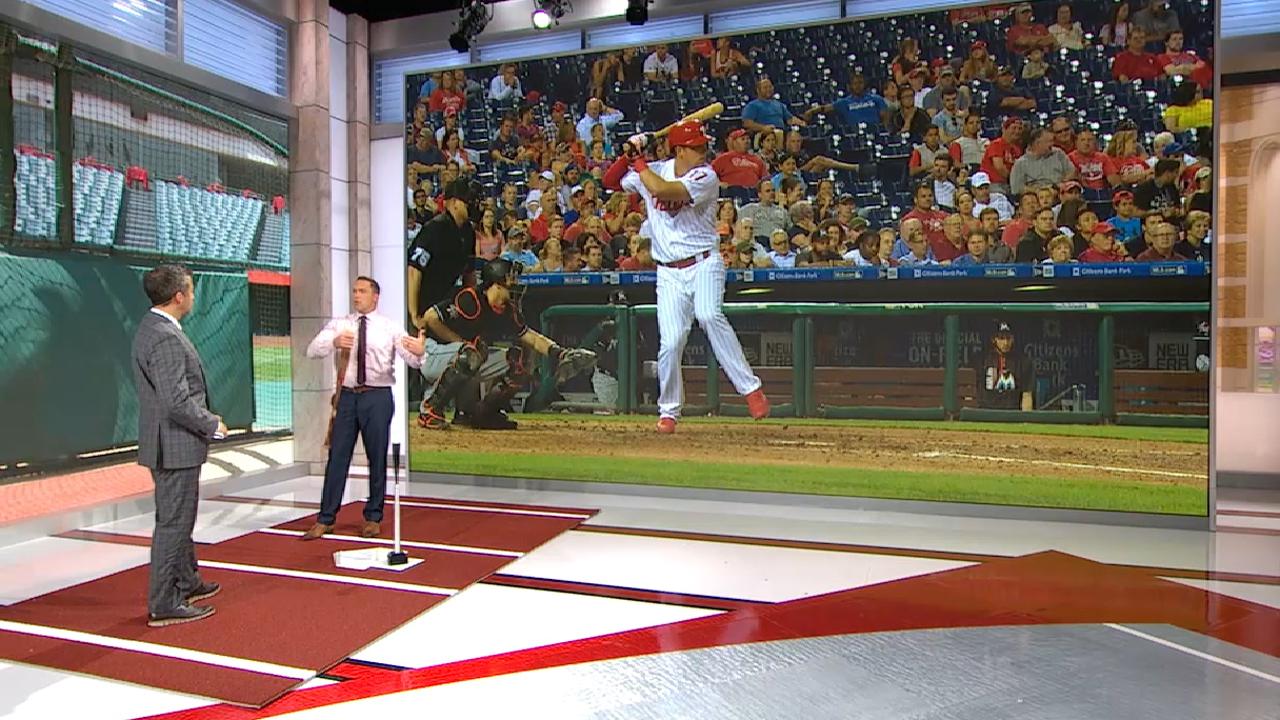 It's almost all speedsters, in fact: Billy Hamilton, DJ LeMahieu, Dozier, Cesar Hernandez and Delino DeShields. That's a list of guys you're hoping will hit the ball in the air instead of beating out a groundball. And then Hoskins, who is looking to do damage.
Still, credit Hoskins: he's doing what you're supposed to do with those pitches. Among hitters who have seen at least 50 such fastballs during the same time frame, he has the second-highest slugging percentage — a ludicrous 1.200. That's behind only Giancarlo Stanton, who is over 1.400.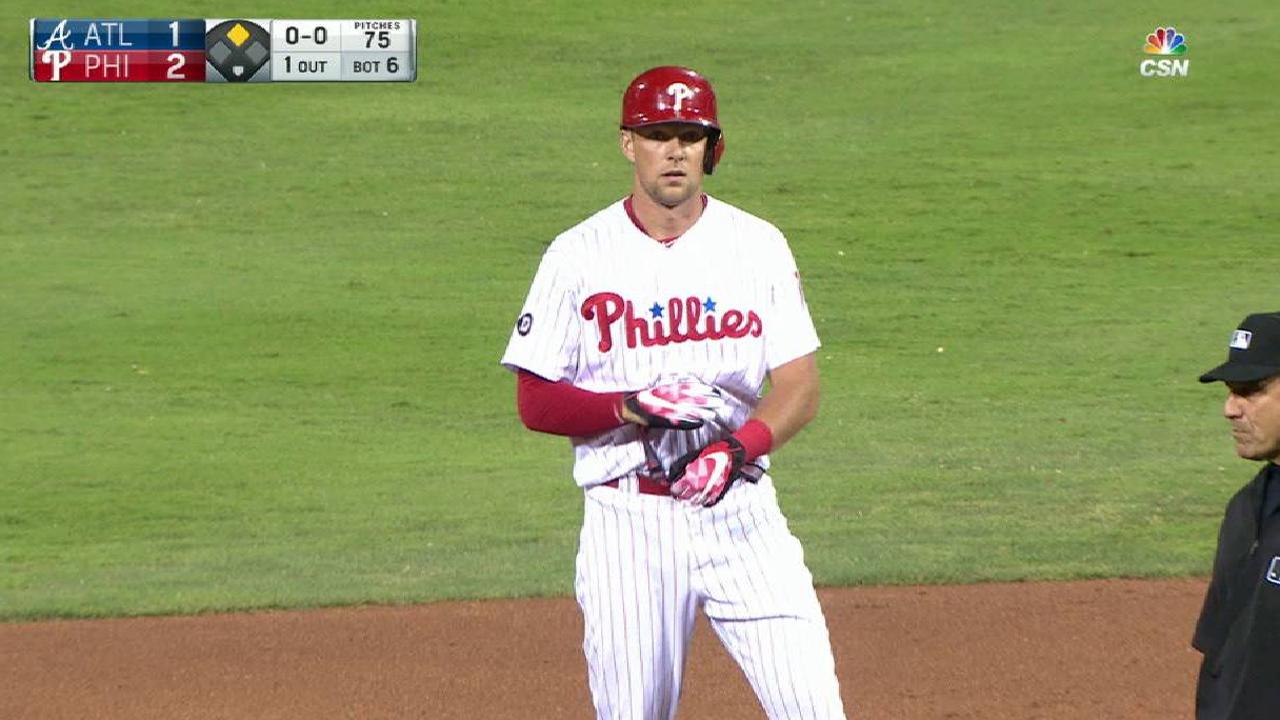 And unlike Stanton, when Hoskins swings at those fastballs, he almost never misses them. Hoskins has swung at 51 of the 79 middle or high fastballs he's seen, and he's made contact on 46 — just a hair over 90 percent. During that same time frame, Stanton is at 71.8 percent, with fellow star sluggers Paul Goldschmidt and Edwin Encarnacion at 78.4 percent. Hoskins' contact rate on those pitches is Mike Trout-esque; Trout is at 89.2 percent over the same period of time.
Hoskins has been far less effective at the bottom of the zone, which shouldn't be shocking. It's hard to hit homers there. Of his 11 home runs, not a single one was thrown in the bottom third of the strike zone. Two were just outside the bottom of the zone — one changeup and one slider — but none in the zone.
But the bigger issue thus far — and admittedly we're still dealing with very small samples — is velocity. On fastballs at 93 mph or higher, Hoskins is 4-for-17 with one extra-base hit — a double. On fastballs at 92 mh or lower, he's 9-for-27 (.333) with a 1.111 slugging percentage.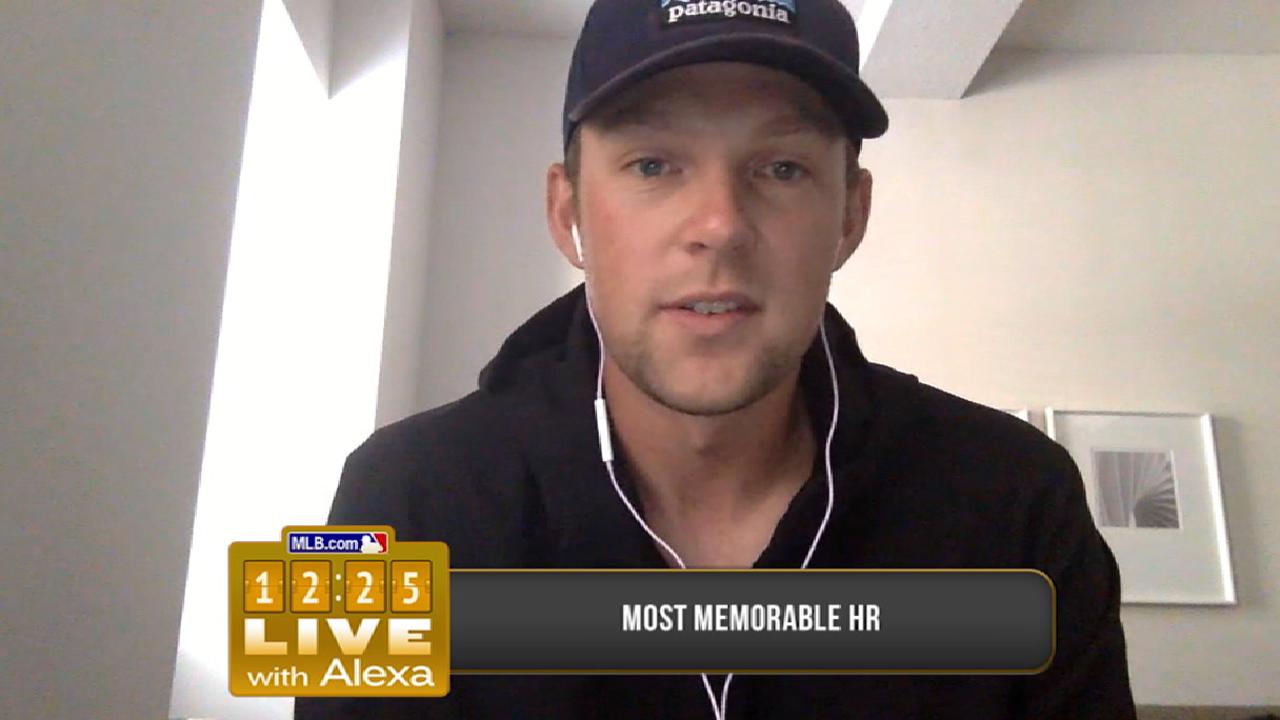 Hoskins is tied for the fourth-highest slugging on those slow fastballs, but he's also seen more of them than any other hitter in baseball.
So, yes, Hoskins is doing what he's supposed to do, and then some. When given the opportunity to crush pitches, he's crushing them. But it's worth keeping in the back of your mind that he may start being challenged differently. He'll have to adjust.
If Hoskins does — and he may well — he'll be the power hitter the Phillies have hoped he could be for quite some time.
Matthew Leach is an executive editor for MLB.com. Follow him on Twitter and read his columns. This story was not subject to the approval of Major League Baseball or its clubs.
1
Philadelphia
Philadelphia News & Search
1 News - 1 eMovies - 1 eMusic - 1 eBooks - 1 Search