1
Philadelphia
Philadelphia News & Search
1 News - 1 eMovies - 1 eMusic - 1 eBooks - 1 Search
"Of course, of course," Herrera said through his interpreter Tuesday morning at Hammond Stadium. "I always have trust in myself."
Herrera's first two seasons with the Phillies have been remarkably similar. He had a 111 OPS+ and an 88.5 mph average exit velocity, according to Statcast™, in both 2015 and 2016. He had a 111 and 110 wRC+ in 2015 and 2016, too.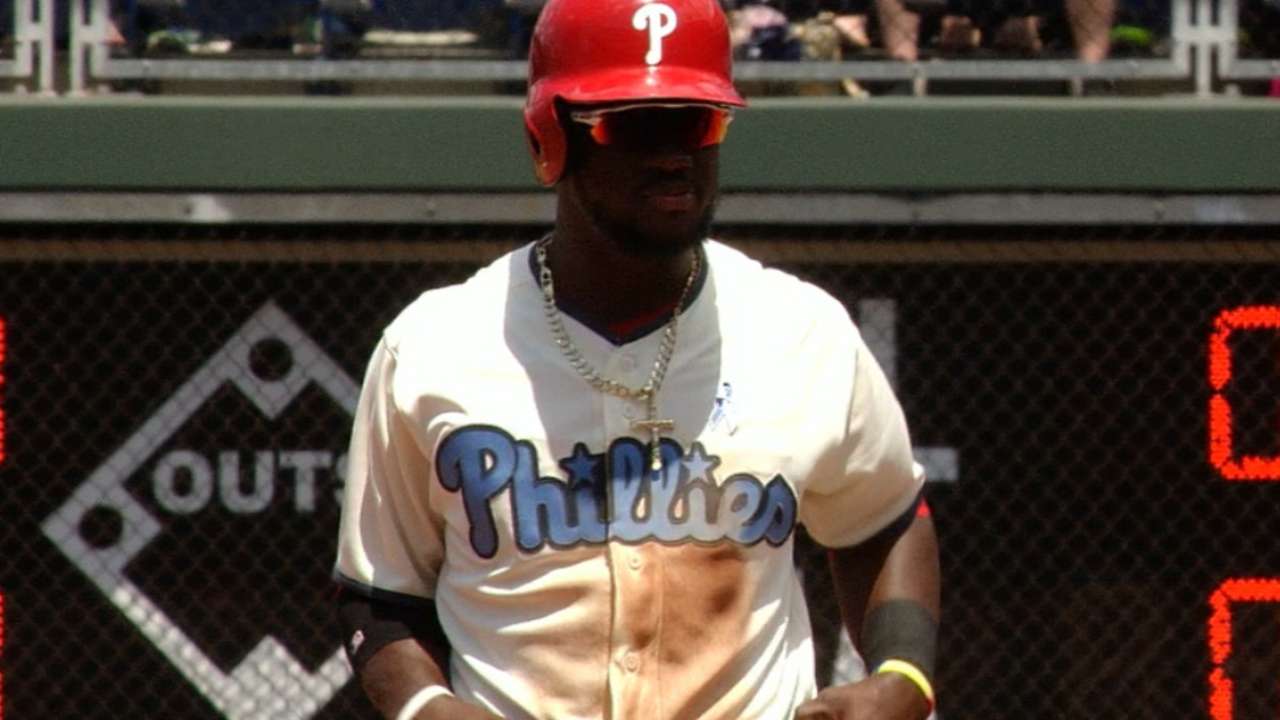 If that is Herrera's floor, the Phillies will be beyond thrilled they signed him to a five-year, $30.5 million contract extension in December. But even if it is his ceiling, they will be happy because it still means they have an above-average center fielder locked up at a club-friendly price for years.
There are some indications that Herrera could improve in 2017. He cut his strikeout rate from 24 percent in 2015 to 20.4 percent in 2016. He increased his walk percentage from 5.2 to 9.6. He increased his average launch angle from eight degrees to 13 degrees, which increased his average batted ball distance from 201 feet to 216 feet.
They could be signs of a young hitter learning plate discipline.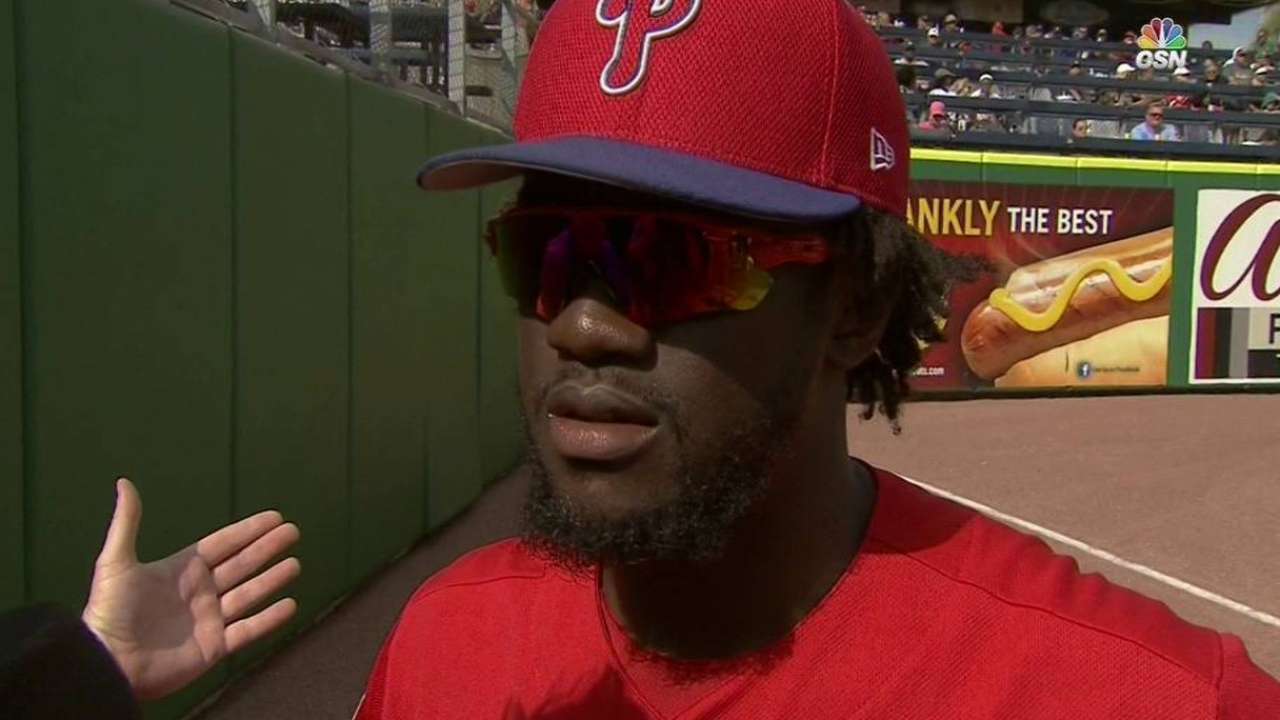 But Herrera played coy when asked if he thinks he could hit .300 or 20 home runs this year.
"I do have some goals in mind, but I want to keep them to myself," he said. "I'm trying to be reserved when it comes to that. I'll try to show [them] as the season goes on."
Tuesday was Herrera's first Grapefruit League game with the Phillies since he left to play with Venezuela in the World Baseball Classic. He went 1-for-11 in the series as Venezuela played to a 2-5 record in the tournament.
"I think it helped me a lot because mentally you have to be strong," Herrera said about the experience. "It's a very competitive atmosphere, you have to be ready for all of the games. The mental part is very important. That's how you get ready for games like that."
Todd Zolecki has covered the Phillies since 2003, and for MLB.com since 2009. Follow him on Twitter and listen to his podcast. This story was not subject to the approval of Major League Baseball or its clubs.
1 Philadelphia
Philadelphia News & Search
1 News - 1 eMovies - 1 eMusic - 1 eBooks - 1 Search