1
Philadelphia
Philadelphia News & Search
1 News - 1 eMovies - 1 eMusic - 1 eBooks - 1 Search
"Someone hit a high-arching foul ball down the right-field line," Brett said. "I remember just watching and seeing it come down and bounce off Chad's chest. He was a good ballplayer, but he kind of muffed that one. I would have loved to have had that clip so it would be something I could tease him about today."
"I remember the day, too — a little differently, of course," Chad said. "I was sitting a couple rows back from the field between first base and right field. I was actually attending the game with a separate group of friends than Brett and I remember being pretty happy my seats were a couple rows closer than his seats. As the high towering ball flew toward me, I thought I might have a chance for it. The ball looked like it was going to be really close and unfortunately it was, really close. I put my hands up to make the catch and it went right through my arms and smashed into my chest. I can remember the fear of looking toward my brother because in my peripheral vision I could already see him hysterical."
Brothers, sisters, mothers, fathers, sons, daughters, grandparents, cousins, friends and followers: Your life is about to change a little bit for the better, thanks at least partly to that typical foul ball. Major League Baseball Advanced Media has teamed up with Brett Joshpe's company, 15 Seconds of Fame, a breakthrough technology and social media platform, to deliver video content never before available to fans: your appearances on live baseball game telecasts.
The multi-year partnership with MLBAM will begin on Opening Day and will include game broadcasts from all 30 MLB ballparks. The revolutionary 15SOF app — a free download on iTunes and Google Play — will seamlessly deliver your own TV moments in HD video directly to your smartphone following the conclusion of each game, and you can get busy sharing it to everyone as a proper way to wrap up that trip to the ballpark.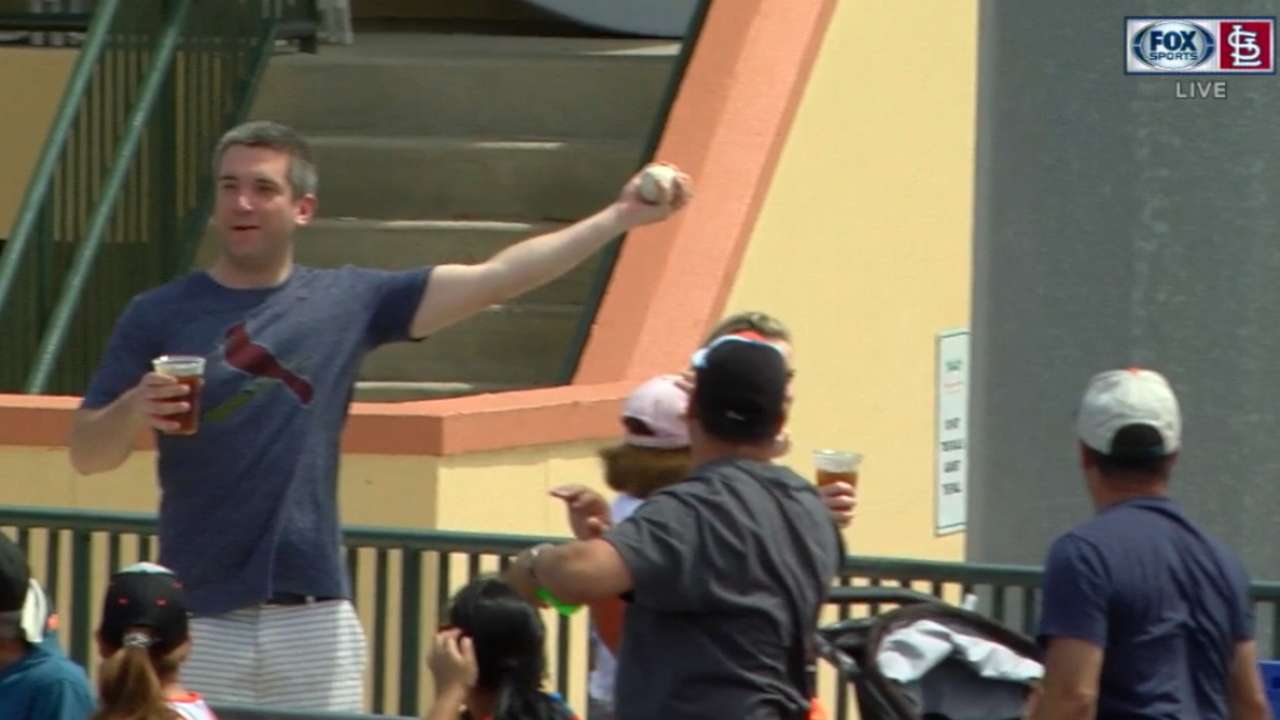 The 15SOF team will process more than 5,000 MLB telecast feeds each season and will use a groundbreaking proprietary technology to deliver personalized video directly to fans after the game. In addition, the agreement provides 15SOF the ability to capture and deliver fan footage from special jewel events such as the All-Star Game presented by MasterCard and postseason games.
"This is what fans want and now they can get it," said Joshpe, CEO of 15SOF. "Moments like that foul ball are what we're tapping into. MLBAM has really been a pioneer in the digital space and really appreciates the value of these kinds of moments for fans. We're very excited about it."
The partnership also gives 15SOF access to scoreboard video moments from participating MLB ballparks, where teams will be able to integrate 15SOF through the free MLB.com Ballpark app. This is especially a big deal in the national pastime, where fans are more part of the action than in any other sport.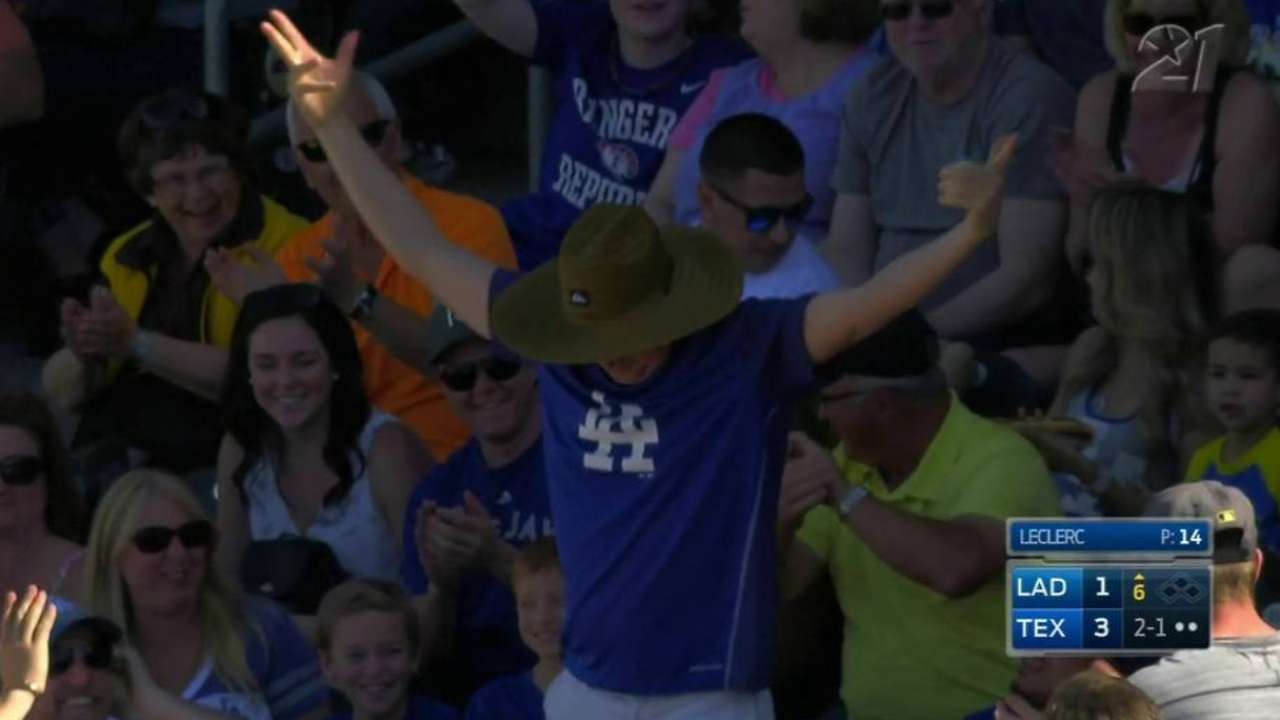 "I think baseball is so great for what we do," Joshpe said. "What we do is certainly relevant across the board in sports, but in baseball, I think with its family tradition, and the fact that you do have the field of play extending into the stands so often, I just think it's very conducive to what we do. We think the nostalgic aspect of what we do is really profound for fans to be able to capture and preserve."
Joshpe said this breakthrough will be "generations of fans who have never had a way to capture and share some of the most memorable moments of their lives." It also will be a boon for clubs and their sponsors, because this is a new and exciting way of connecting with fans.
Heads up, not just because a foul ball or home run may be coming your way, but also because as a fan you need to factor this capability into your overall summertime routine starting right now. You don't have to download the 15SOF app before your starring moment, but do so anyway because you can get a full feel for how this works and be ready when it all goes down.
Start by taking a selfie — not seen by other users — within the 15SOF app. The app will instruct you on exactly how to pose, to establish appropriate facial recognition.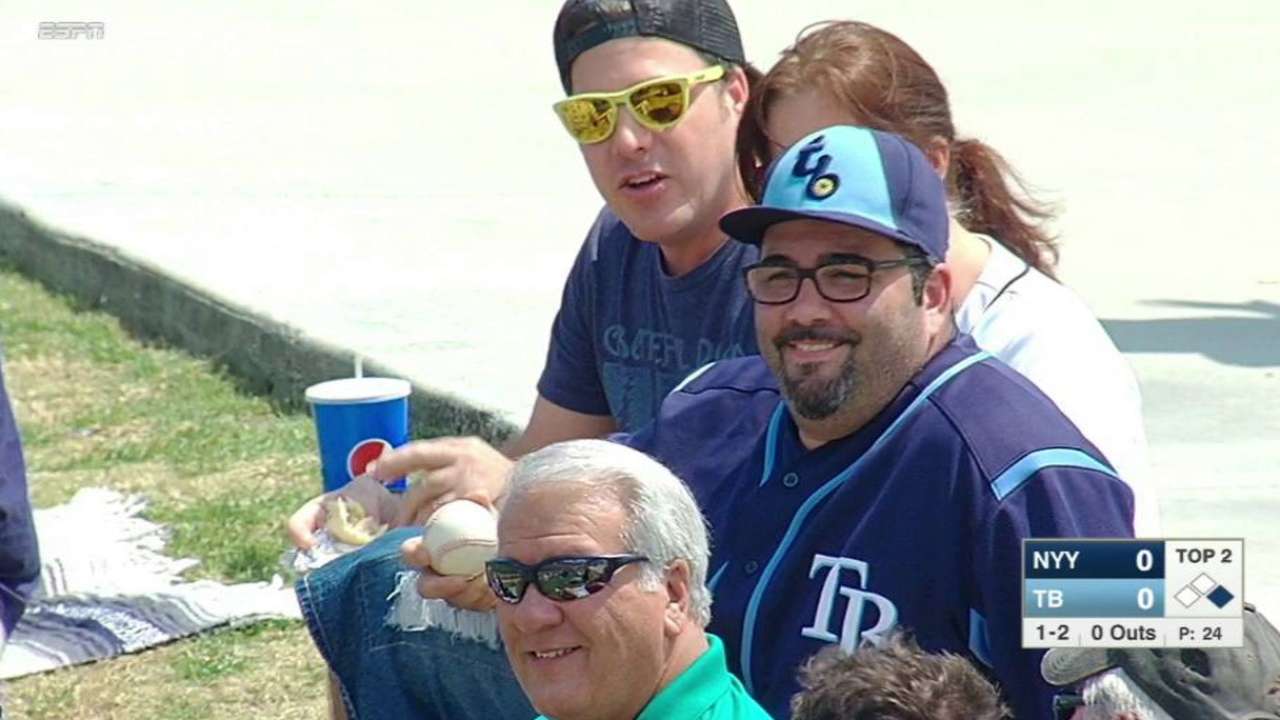 "We do use biometrics as part of our technology stack, but it's only a part," Joshpe said. "There are a lot of algorithms, a lot of processes, a lot of components with the technology that goes into our overall solution. Facial recognition is great, but it's only part of the full package. You couldn't really do what we do with just facial recognition, because it's not one of those things where you can flip a switch. It's for matching purposes."
Founded in 2014, 15SOF's proprietary technology uses unique algorithms to ingest, sort, clip and deliver crowd video and images from any type of camera feed.
Armen Keteyian, an 11-time Emmy Award-winning broadcaster, who is on the Board of Directors of 15SOF said, "I was thrilled about joining the Board of 15SOF because I thought this was the best idea for in-stadium fan engagement I'd ever encountered. Capturing and finding ways to deliver and monetize live moments has become the holy grail in sports and live events, and after an incredible amount of hard work and IP development, we have created a game-changer for fans and business partners."
Mark Newman is enterprise editor of MLB.com and a baseball writer since 1990. Read and join other baseball fans on his MLB.com community blog. This story was not subject to the approval of Major League Baseball or its clubs.
1
Philadelphia
Philadelphia News & Search
1 News - 1 eMovies - 1 eMusic - 1 eBooks - 1 Search