1
Philadelphia
Philadelphia News & Search
1 News - 1 eMovies - 1 eMusic - 1 eBooks - 1 Search
Northeastern Pennsylvania, once a competitive area for Democrats seeking blue-collar voters, turned into Trump country in 2016 and swung heavily for the Republican nominee in November's presidential election.
Will it stay that way if the local congressman, an early and ardent supporter of the new President, resigns to take a job with Trump's administration?
We may soon find out. And that may prompt a special election that draws national attention and provides a telling glimpse into the near future for the 2018 mid-term elections.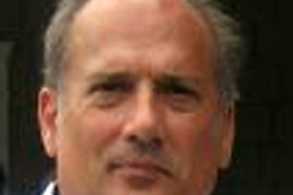 U.S. Rep. Tom Marino (R., Pa.) may be nominated "any day now" by President Trump to be the next national drug czar, Pennsylvania Republican Party Chairman Val DiGiorgio told the Associated Press Wednesday.
That could spark the type of frenzy of attention visited Tuesday upon the Fourth Congressional District of Kansas, where Trump won by a similarly overwhelming margin in November.
He nominated the previous seat holder, Mike Pompeo, to head the Central Intelligence Agency.
The Democratic nominee in Tuesday's special election to replace Pompeo lost by 7 percentage points to the Republican nominee.
Still, as a bellwether for the 2018 Congressional elections, that was seen as strong showing for Democrats in a solidly Republican district.  Pompeo, just five months ago, defeated his Democratic opponent in the district by 31 percentage points.
A spokesman for Marino declined to comment Wednesday.
Marcel Groen, chairman of the Pennsylvania Democratic Party, said several people have expressed interest in running for the seat. He declined to name names but described the interest as a potential shift in political power in the region.
"You can tell when things are changing, when people are stepping forward to talk about running," Groen said.
Polls show Trump's approval ratings dropping to historic levels.  Groen hopes to hang that around the neck of Marino and his Republican colleague in the district next door, U.S. Rep. Lou Barletta.
"These two guys were on board from day one," he said of their support for Trump. "They sold it. We think we can be competitive. We're going to work hard."
The 10th District is almost 93 percent white, according to the U.S. Census. Republicans make up 53 percent of the registered voters, compared to 33 percent for Democrats, and 14 percent for independents and smaller political parties.
The district is drawn almost like a handgun, the grip reaching north, almost from Harrisburg, the barrel running along the New York state border, the muzzle aimed east. It wraps around, but does not include, the cities of Scranton and Wilkes-Barre. Covering parts of 15 counties, it has a population of just over 706,000.
Marino, a former U.S. Attorney who served on Trump's transition team after the general election, easily won a third term in November with 70 percent of the vote.
"I don't think there's any doubt that a special election will be closer than the Marino margins," said G. Terry Madonna, director of the Franklin & Marshall College Poll. "The question is, do the Democrats have a realistic shot at it? At this point, I would say not, given the nature of the district. It has no core. The Democrats are in the minority."
Madonna's most recent poll, released Feb. 23, showed that just 32 percent of registered voters in Pennsylvania think Trump is doing an "excellent" or "good" job as president.
That poll, broken down by region, showed voters in the northeastern part of the state were leaning that way as well, with 38 percent saying Trump is doing an excellent or good job and 59 percent saying he was doing a fair or poor job.
The state Election Code requires Gov. Wolf to issue a writ for a special election for a congressional district within 10 days of a vacancy, to be held at least 60 days after the writ is issued.
If Marino resigned Thursday, the election would have to be called by April 23 and could not be held until late June. That would mean it could not be held during the May 16 primary election but could be included in the Nov. 7 general election.
If that happens, the national political spotlight will almost certainly turn toward the 10th District.
"We're going to see tons of money from outside interest groups pouring in," Madonna predicted for the race. "I don't think there's any doubt that this race will get a measure of national attention."
1
Philadelphia
Philadelphia News & Search
1 News - 1 eMovies - 1 eMusic - 1 eBooks - 1 Search