1
Philadelphia
Philadelphia News & Search
1 News - 1 eMovies - 1 eMusic - 1 eBooks - 1 Search
City Council President Darrell L. Clarke on Thursday refused to disclose why Veterans Advisory Commission Executive Director Scott Brown was abruptly fired Tuesday, even as a group of Vietnam-era veterans converged on City Hall seeking information on the current condition and future direction of the beleaguered office.
"I don't discuss personnel matters with respect to individuals. We are reorganizing the office. That was something that was in discussion for some time," Clarke said following Council's weekly meeting.
When told that the veterans at the meeting said the reason behind Brown's termination should be made public and keeping it secret was a slap in their faces, Clarke, who oversees the commission, stood his ground. "That's their interpretation," he snapped. "That's not my interpretation. This is a personnel matter."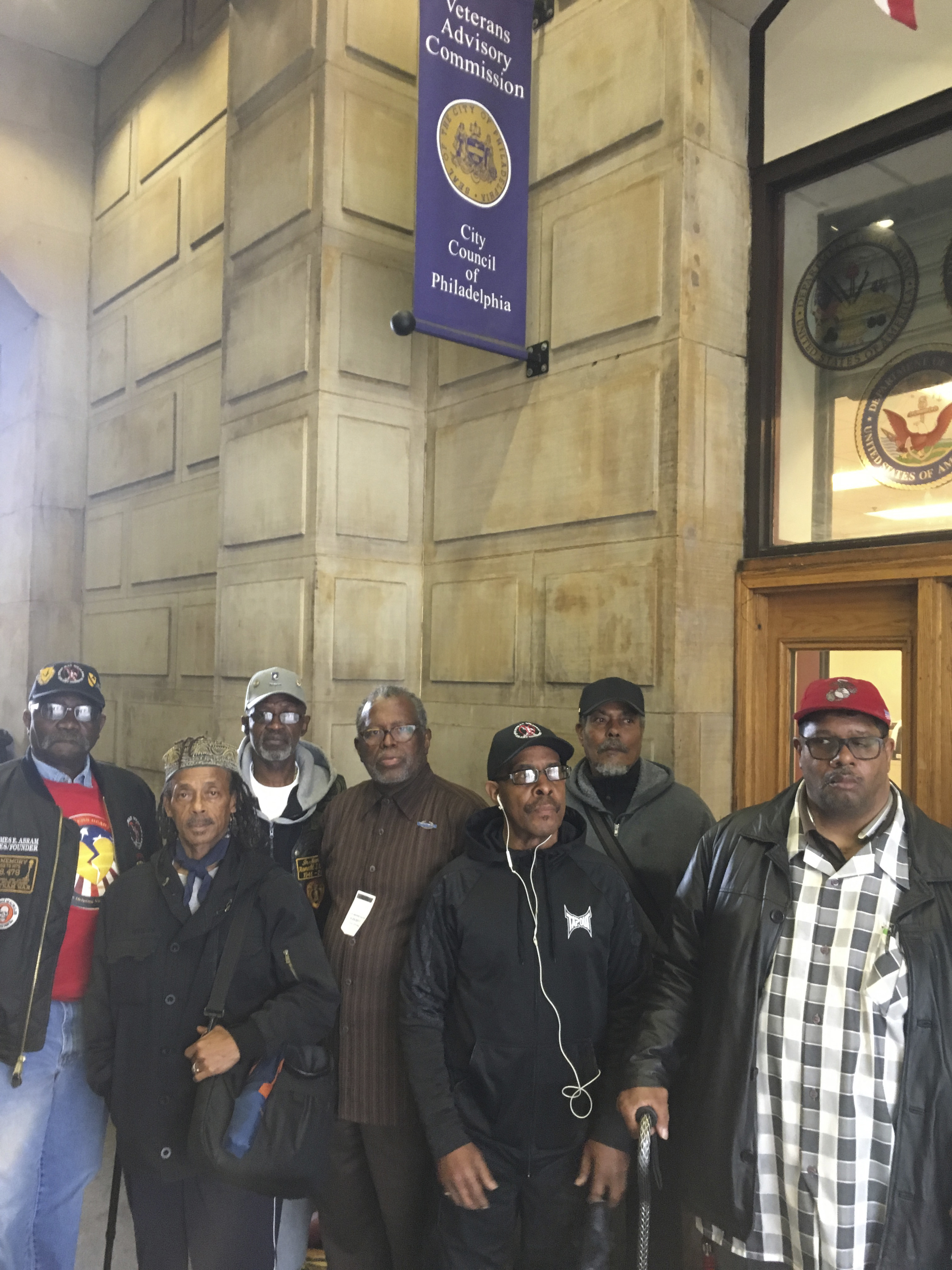 Officials from the Philadelphia District Attorney's Office last week seized a computer from Brown's first-floor City Hall office, according to U.S. Rep. Robert Brady. The DA's Office has declined to discuss the nature of its investigation. Brown, a Navy veteran who led the office since 2014, was paid $56,750.
Among the advisory commission's duties is to help veterans and their families receive the services and benefits to which they are entitled. The commission functions as an office of City Council and does not have its own budget or access to city funds, said Jane Roh, spokeswoman for Clarke and Council.
Brown's ouster comes three months after veterans from a Philadelphia group called the Pointman Soldiers Heart Ministry complained in articles published in the Philadelphia Inquirer and Daily News about what they considered the commission's failure to function as an effective watchdog of veterans' rights and its inability to maintain veteran burial records, which state law requires.
Those veterans said Thursday that not much had improved, and that the mystery over Brown's departure was not helping.
"You just don't fire your executive director after giving him all types of praises," said Ari Merretazon, a co-founder of the Pointman Soldiers. "Something happened, and they owe veterans a duty to be transparent and accountable, because this guy was the lead person in terms of veterans affairs in the city."
In addition to seeking to know why Brown was jettisoned, Merretazon and his fellow veterans said they want Clarke to explain the process that will be used to hire a new executive director.
"It should be an open process, and that process should be known prior to the selection of the next director," said Merretazon, an Army veteran of Vietnam who said he intends to seek the job.
Merretazon, 69, and Pointman Soldiers President and co-founder James Abram, 71, have filed a lawsuit against City Council over the condition of the burial records and the contention that the advisory commission falls short of a full-blown Office of Veterans Affairs, which state law requires for each county. State officials have said the advisory commission meets state guidelines.
The veterans said they intend to keep pressing Clarke to explain Brown's firing.
"Why should [Clarke] have no comment if the firing was in fact for the good of the veterans and the good of the office? He should be having a press conference to talk about," Merretazon said.
1
Philadelphia
Philadelphia News & Search
1 News - 1 eMovies - 1 eMusic - 1 eBooks - 1 Search