1
Philadelphia
Philadelphia News & Search
1 News - 1 eMovies - 1 eMusic - 1 eBooks - 1 Search
When Randi Trent found out in January that she had cervical cancer, she set a goal.
Twenty-four weeks.
That was, at a minimum, how long she needed to carry the child she was pregnant with, a boy she named Jaxon James. She refused the hysterectomy her doctor's recommended. She had a tumorectomy and started chemotherapy instead. She put off family members and friends who wanted to plan a baby shower.
"I just wanted to make it to that point before I let anyone get happy or excited," Trent, who works as a receptionist for City Council President Darrell L. Clarke, said. "I just had a few weeks to go, and I lost him."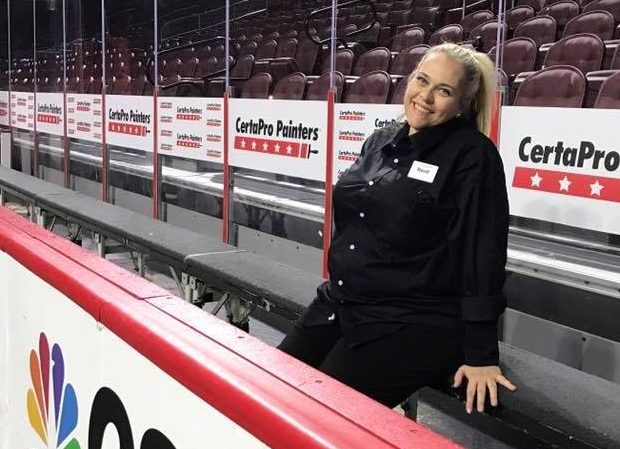 She felt empty. But she also, with a clarity she hadn't before had, felt the need to one day be a mother.
That is when Trent realized the city's health insurance did not cover in vitro fertilization (IVF) and egg freezing, procedures she would need to have a biological child after having her uterus removed.
The city had covered those procedures, at up to $20,000 per person, just months earlier. But in January, 2016 it dropped the services from the health insurance plan used by about 6,000 city employees, including Trent. Mayor Kenney's office called it a purely financial decision, made to keep premiums level.
But for Councilwoman Helen Gym, it was an unacceptable tradeoff. On Thursday, Gym introduced legislation that would mandate the city's health insurance plans cover IVF and related infertility treatments.
"We cover individuals who are transitioning genders. … We cover erectile dysfunction and a whole bunch of other services that we believe are part of people's full humanity. And IVF has to be part of that package," Gym said. "It's not our uteruses that get to be legislated out or denied coverage."
We're here today to declare that healthcare for women, LGBTQ people, cancer survivors & those who struggle to build families isn't optional.





— Helen Gym (@HelenGymAtLarge) May 25, 2017
It's unclear how many municipal health insurance plans around the country cover IVF, a procedure in which an egg is fertilized outside the body. (New York State covers it for all its employees.) But it is clear most Americans do not receive the benefit.
Only 15 states require insurance companies offer infertility treatment, and of those just 8 specifically mandate coverage for IVF, according to RESOLVE, a national infertility association. New Jersey is one that does, and earlier this month Gov. Christie expanded it to cover single women and lesbians, as opposed to only heterosexual couples.
The city covered IVF for the first time in 2016. Fourteen women used the service that year, at a total cost of $280,000 to the city's health insurance, according to the mayor's office. After dropping the procedure in January, the city still covers office visits and testing to diagnose infertility as well as artificial, intra-cervical and intrauterine insemination.
District Council 47, which covers about 4,500 city employees under its health insurance, also covers IVF. A spokesman from District Council 33, which has about 9,000 members, did not return a request for comment.
It's unclear what adding the services back into the city's health plan would do to premiums. The impact would depend on how much of the cost the health insurance fund passed onto its members, the level of coverage and how many employees use the services.
Jane Slusser, Kenney's chief of staff, in a statement said removing the coverage was a "difficult decision" and the city is open to revisiting the decision "as we review future health care coverage."
For Trent, there was no time to wait for those conversations to happen. Her doctor told her she had a small window during which she could have her eggs removed before she started radiation, which potentially would leave her ovaries unable to produce eggs.
She said she barely thought about the cost.
"This whole process, everything has been so fast," she said. "I don't get enough time to even worry about that."
A friend set up an online fundraising page, which to date has raised about $3,000 of the $7,000 Trent needs to cover the procedure and medication.
She had her eggs removed two weeks ago and will pay $50 per month to keep them frozen. She hasn't figured out yet how much it would cost if she does decide to have them fertilized in the future.
Her doctor removed two eggs, far below the 10 they were hoping for, but two that nonetheless give her the hope she needs.
"There is still a chance that I can have a baby," said Trent, letting a pain she mostly keeps under the surface when talking about the ordeal spill out. "It's just, it's good to know they're there."
She said that hopefully she will not need more. Even if her ovaries are able to produce eggs when she is done with radiation, Trent said she is not sure if she would be able to afford to have the procedure again.
1
Philadelphia
Philadelphia News & Search
1 News - 1 eMovies - 1 eMusic - 1 eBooks - 1 Search