1
Philadelphia
Philadelphia News & Search
1 News - 1 eMovies - 1 eMusic - 1 eBooks - 1 Search
Charles H. Fox was so dedicated to NASA for more than four decades that his family thought he was married to his job, and his co-workers joked that Langley Research Center, in Hampton, Va., was his home.
Fox, 74, of Hammonton, was among the first students in 1961 to enter a work program at Drexel University that allowed them to work at Langley while still in college.
He continued in the program through 1965, when he graduated from Drexel with a bachelor's in physics and aerospace science. After graduation, Mr. Fox resumed working with NASA, and the job evolved into a prestigious career as an aerospace engineer working on ways to test aircraft designs. He retired in 2006. An accomplished scientist, Mr. Fox authored and co-authored many professional publications.
"I always thought my dad was married to his job," said son Charles A. "Chuck" Fox. "He was very work-oriented."
On Monday, March 27, Mr. Fox died of kidney failure at a nursing facility, the Linwood Care Center in Atlantic County, his son said.
While working at NASA, Mr. Fox attended Virginia Polytechnic Institute where he earned a master's degree in aerospace engineering. He then completed all the courses needed for a PhD, but decided to concentrate on his work rather than do research for a dissertation, according to a short biography Mr. Fox wrote for a Drexel memory book.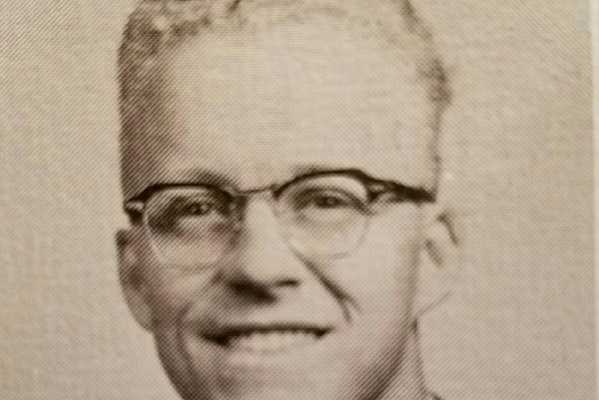 At NASA, Mr. Fox focused on wind tunnel testing, coordinating the design and construction of wind-tunnel models and instrumentation, the biography said. Mr. Fox also had the opportunity to test transonic, supersonic, and hypersonic speeds for aircraft and rockets.
"Using large mainframe computers, I developed computer programs to support my aerodynamic research and also developed computer programs to support the data  … and publish my results," Mr. Fox wrote in his biography.
The primary wind tunnel Mr. Fox used was 7-by-10 feet and built during World War II. Mr. Fox was the last facility manager of the tunnel before it was shut down because of funding, according to the biography.
Bill Abeyounis, an aerospace engineer who shared an office with Mr. Fox, described his co-worker as an "excellent engineer" who knew almost everything about his wind tunnels.
"Where most people would sit and try to think about how to solve problems, Charlie would already have solved them," Abeyounis said.
Charles Fox said although he would not compare his father to Mr. Spock of Star Trek, he definitely had an analytical mind, the appearance of Albert Einstein without the mustache, and unwavering dedication to the space program. Mr. Fox never remarried after separating from his wife.
While still in Philadelphia, Mr. Fox was set up on a blind date with Brenda Parisi. It went so well that the two married soon after Mr. Fox graduated from Drexel. Charles "Chuck" Fox was their only son.
Fox said his father loved taking him to museums — the Virginia Air and Space Center, the Mariners' Museum and Park, and the Virginia Living Museum. While his father was fascinated with aircraft and rockets, Chuck Fox said he has more of an interest in tinkering with old cars.
He said that when his parents separated and divorced, he returned to New Jersey to live with his mother, though every Sunday he and his father talked. While Mr. Fox was a Redskins fan, his son was loyal to the Eagles.
"He was always busting my chops when the Eagles lost, and I would get him back when the Redskins lost," Fox said. His father returned to New Jersey several years ago because of health problems.
In addition to his son, Mr. Fox is survived by three step-grandchildren, and one step-great-grandson. His former wife died in 2006.
A viewing is scheduled for Sunday, April 2, from 2 to 3 p.m. followed by a funeral service at the Ora L. Wooster Funeral Home, 51 Park Blvd., Clementon, NJ. Cremation is private, following services. In lieu of flowers, the family requests memorial donations to Virginia Air & Space Center, 600 Settlers Landing Rd., Hampton, VA 23669.
1
Philadelphia
Philadelphia News & Search
1 News - 1 eMovies - 1 eMusic - 1 eBooks - 1 Search