1
Philadelphia
Philadelphia News & Search
1 News - 1 eMovies - 1 eMusic - 1 eBooks - 1 Search
Round 1 in 2017 concluded on Sunday at Citizens Bank Park, when the Phils hit back-to-back-to-back home runs in the eighth for a 5-2 win. That completed a sweep, which is a little deceiving, given that each game was decided in the eighth inning or later.
This could easily develop into something that's fun to watch for years to come. These organizations have so much in common. Not long ago, each had long runs of excellence; a record 14 straight division titles for the Braves from 1995-2005, five in a row for the Phillies from 2007-11.
Now, both are following rebuilding paths that appear remarkably similar. With young, sabermetrically-inclined first-time general managers, John Coppolella and Matt Klentak, who also have solid baseball backgrounds. Both feature older managers who weren't household names when hired, also getting their first chance, in Brian Snitker and Pete Mackanin. With a liberal sprinkling of veterans brought in — Bartolo Colon, R.A. Dickey, Jaime Garcia, Brandon Phillips for Atlanta; Howie Kendrick, Michael Saunders, Pat Neshek, Joaquin Benoit for Philly — to give their touted youngsters time to mature.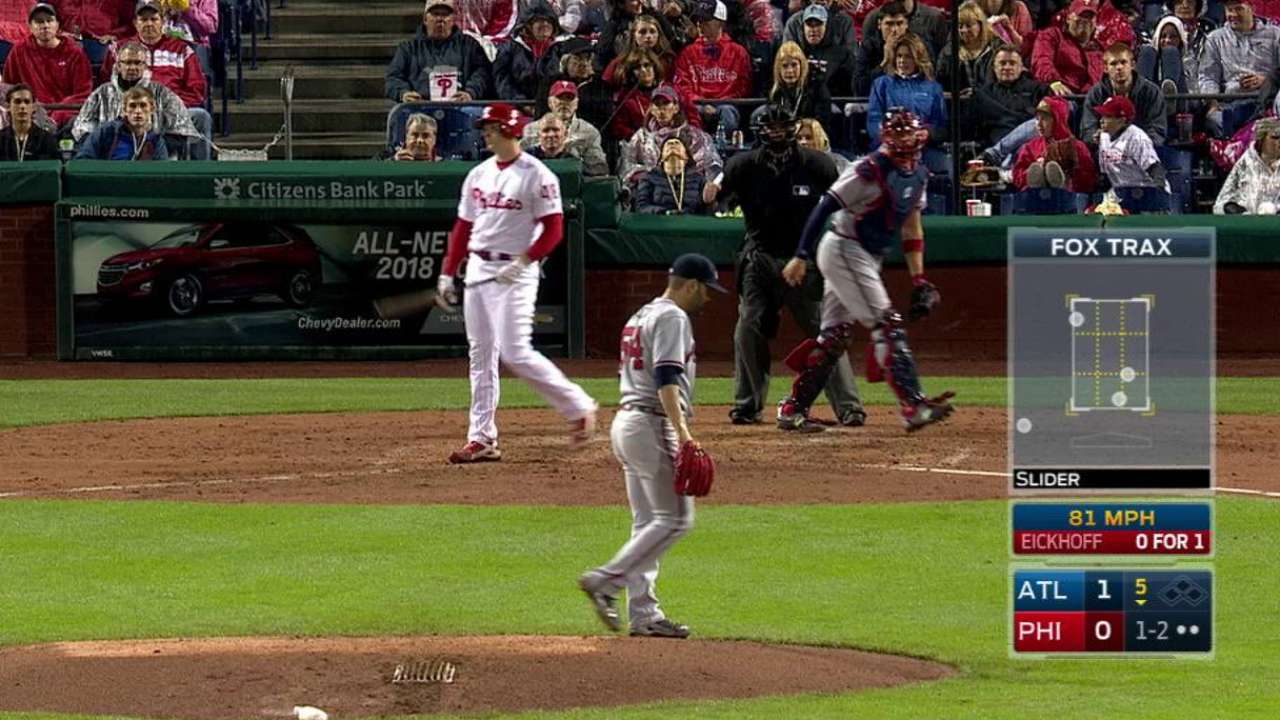 And the final piece to the puzzle: Both reside in the National League East, meaning they start each season with their eyes on the same prize, and they will face off at least 18 times each year, with all the tantalizing plot lines that entails.
Given all that, whether they want to admit it or not, it's hard to imagine that these two front offices aren't constantly checking on the other, measuring their progress more than ever.
"Right now, we're in the same boat," Phillies bench coach Larry Bowa said. "I was talking to [Braves president of baseball operations] John Hart, and he basically said, 'We're not going to do it half and half. We're going to do it.' They've got some big time pitching down [in the Minors]. Their lineup isn't bad."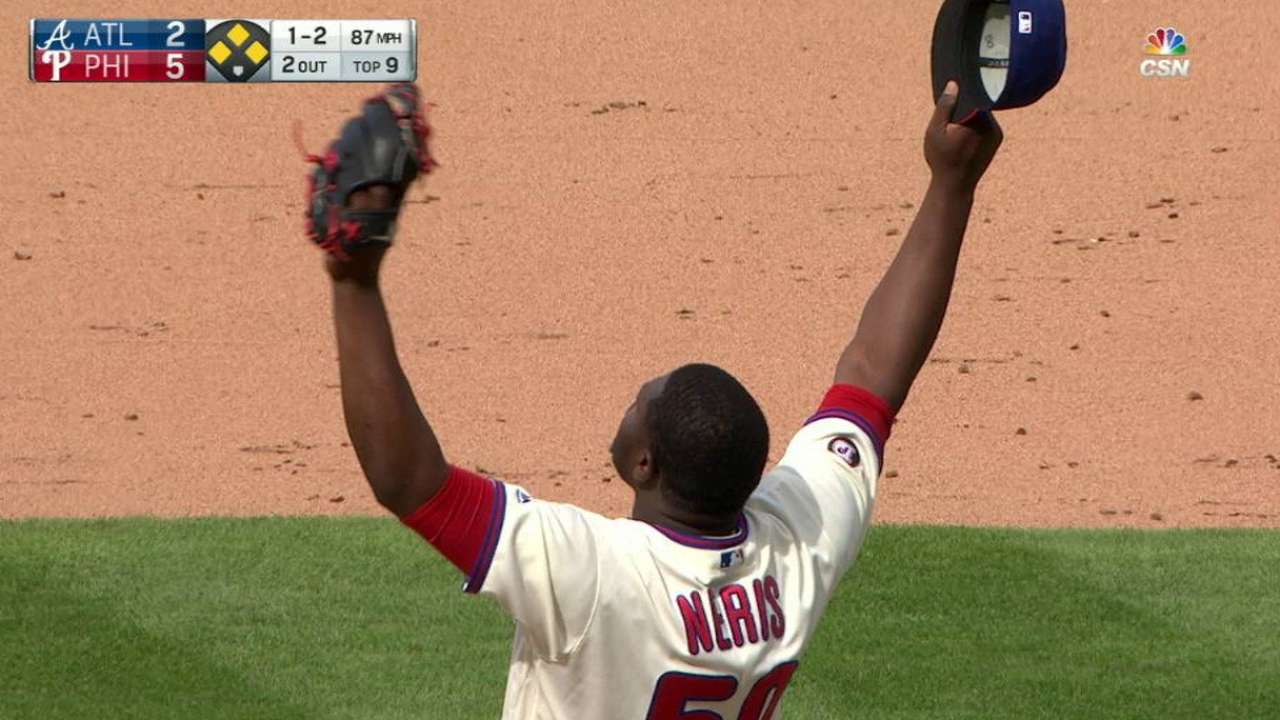 "There certainly are," Coppolella said of the similarities between the teams. "And there's a great respect on our end for Matt and Pete and the whole Phils organization, starting at the top. I think we're both baseball organizations trying to do things the right way with no real shortcuts."
There simply haven't been that many opportunities for this rivalry to prosper since the Braves moved into the neighborhood from the NL West 24 seasons ago. Twice in that span when the Phillies won, the Braves finished second, but Atlanta never ended up closer than six games. The Phils were runners-up by two games in 2001, and again in '05.
The most consequential meeting between the teams, at least since realignment, came at the end of the 2011 season when the Phillies went into Turner Field and swept the final series to knock the Braves out of the playoff race.
That seed didn't take hold, though, mostly because the clubs haven't contended in the same year since.
That could be starting to change, though. They seem to be operating in parallel universes right now, trains running on side-by-side tracks, trying to reach the same destination. All the ingredients are in place to produce the kind of heat and combustion that create great rivalries. Coppolella would love to see that happen.
"It's always fun," Coppolella said. "When I was with the Yankees for seven years [from 2000-06], the rivalry with the Red Sox might have been at its peak. And I think there's really a chance for that here."
"The only reason it's not a rivalry right now," Bowa said, "is that there are three teams in our division [Nationals, Mets, Marlins] that are real good. But as both continue to grow and both get deeper into a rebuild mode where good things start to happen, I can see that rivalry happening.
"It's fun. It used to be us and Pittsburgh when I played. There's an extra incentive. It's fun. If you're not competing for a division or anything like that, it's hard to have a rivalry. It really is. I mean, you get up for every game. I don't want to use the word hate, but there's a dislike when you have a rivalry. You don't want them to win. You don't want them to beat you. But until both teams get to where they want to go, it's not going to be what it should be yet."
More to come. Much, much more. The next round begins June 5 at SunTrust Park in Atlanta.
Paul Hagen is a national columnist for MLB.com. This story was not subject to the approval of Major League Baseball or its clubs.
1
Philadelphia
Philadelphia News & Search
1 News - 1 eMovies - 1 eMusic - 1 eBooks - 1 Search