1
Philadelphia
Philadelphia News & Search
1 News - 1 eMovies - 1 eMusic - 1 eBooks - 1 Search
"He was a blue-collar man who lived in a blue-collar city and wanted you to play blue-collar."
That appreciation, however, was not always present. Green was boisterous and unafraid to clash with even the most talented players, Bowa being one of them.
"He wanted to win as bad as I wanted to win," said Bowa, the starting shortstop on the first team to win a World Series in franchise history.
"There were a lot of times I guarantee I was a scapegoat in some of those meetings. That was fine because when I look back on it, he did what he had to do."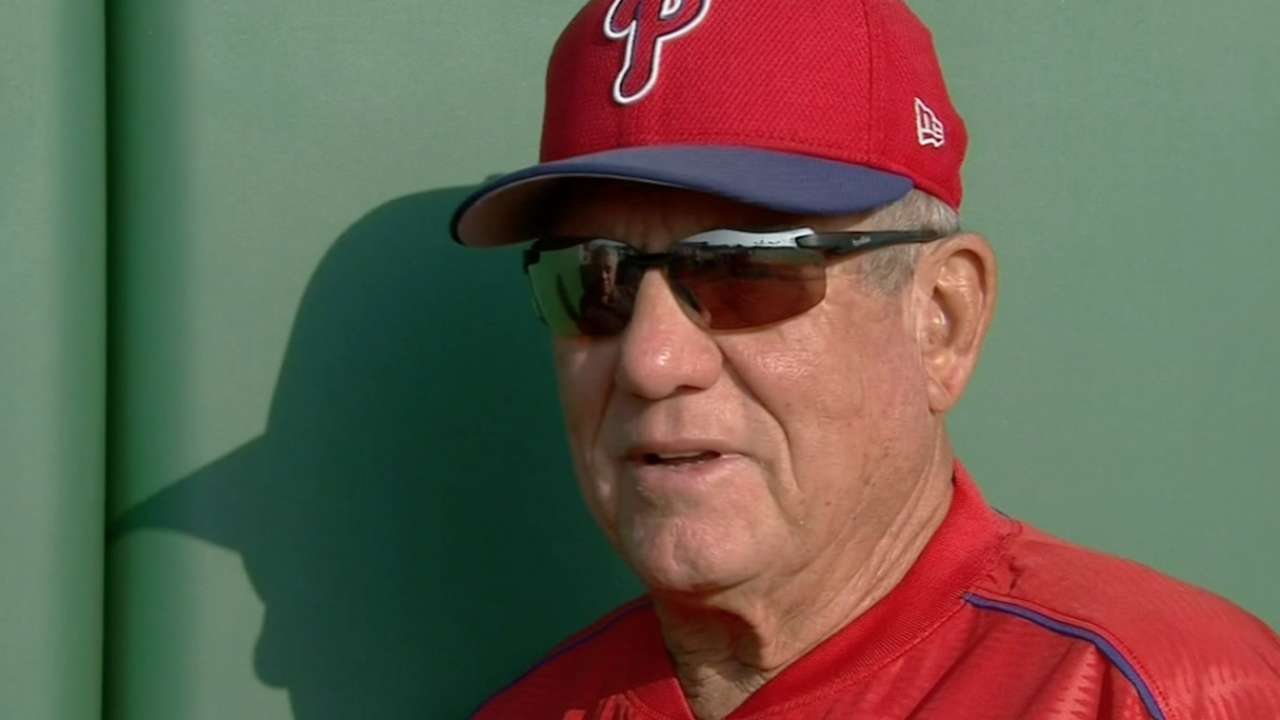 That is perhaps the greatest compliment for the baseball lifer who spent over six decades in the game, more than two-thirds of which came in the Phillies organization. He did what he had to do.
He checked his players' egos, never letting anyone get too full of themselves. Bowa remembers a series where the team struggled and Green left the clubhouse door open as he addressed the press after the game.
"You can tell those guys out there they ain't as good as they think they are," Bowa recalled hearing Green say, his manager's voice carrying all the way through the clubhouse.
The writers later asked Bowa if he heard what Green said in his postgame press conference. "Are you serious? Did I hear what he said with the door open?" Bowa replied cheekily. "Ask Dallas how many games he won in the big leagues."
Green, never without a response, let out a big, "Touché Bo, touché."
After one closed-door clubhouse meeting, everything Green said appeared inked into the next morning's newspaper. He implored his players to reveal who leaked his words to the press corps.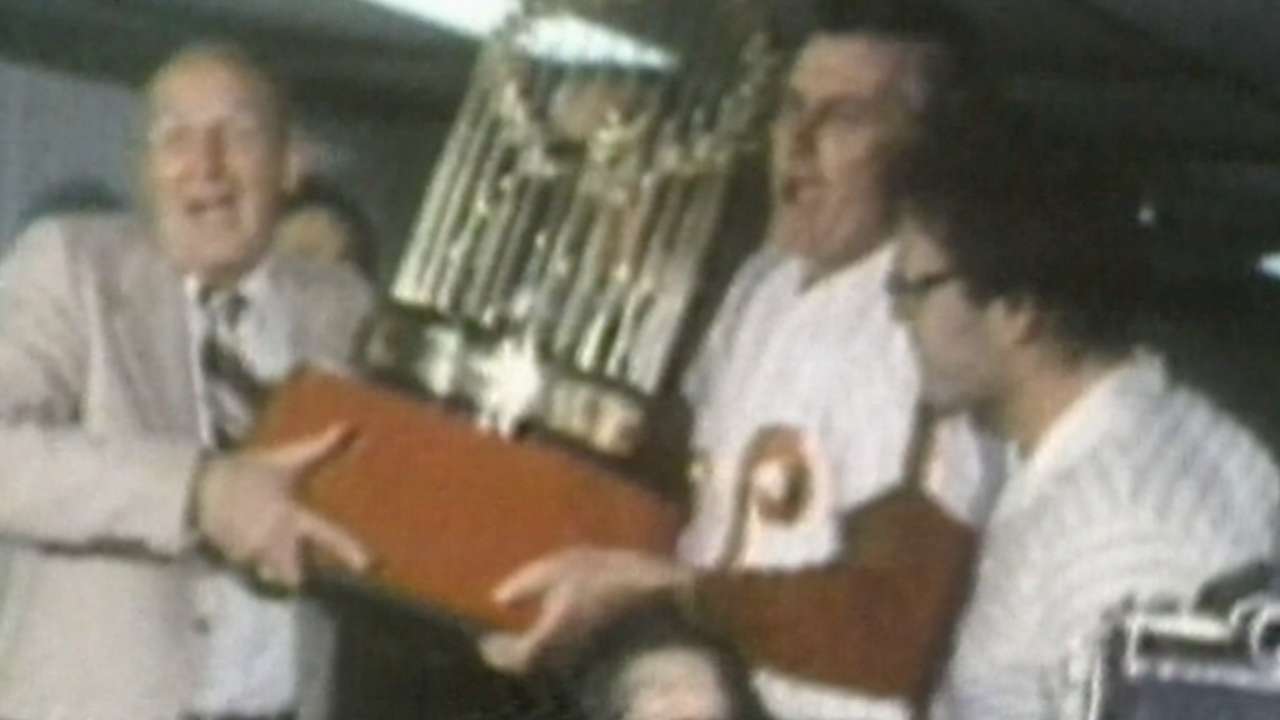 "Dallas," Bowa said, "they heard what you were saying in the press box."
That back-and-forth typified Green's managerial style. There was no talent too big, no personality so demonstrative that it couldn't be tamed. He stressed accountability, praising his players when they urged accountability from one another. The blue-collar style didn't spotlight individual players, it molded many stars into one cohesive team.
Bowa remembers getting into a yelling match with Mike Schmidt. Green went up to Bowa the following day.
"I was waiting to get aired out for getting on Schmidty, who's a Hall of Fame player now," Bowa remembers.
Instead, his efforts were applauded by his confrontational manager.
Green wanted his players hustling, brushing the dirt off their uniforms at the end of the day having earned the right to victory. Bowa is passing on those ideals to the team for which he now serves as bench coach.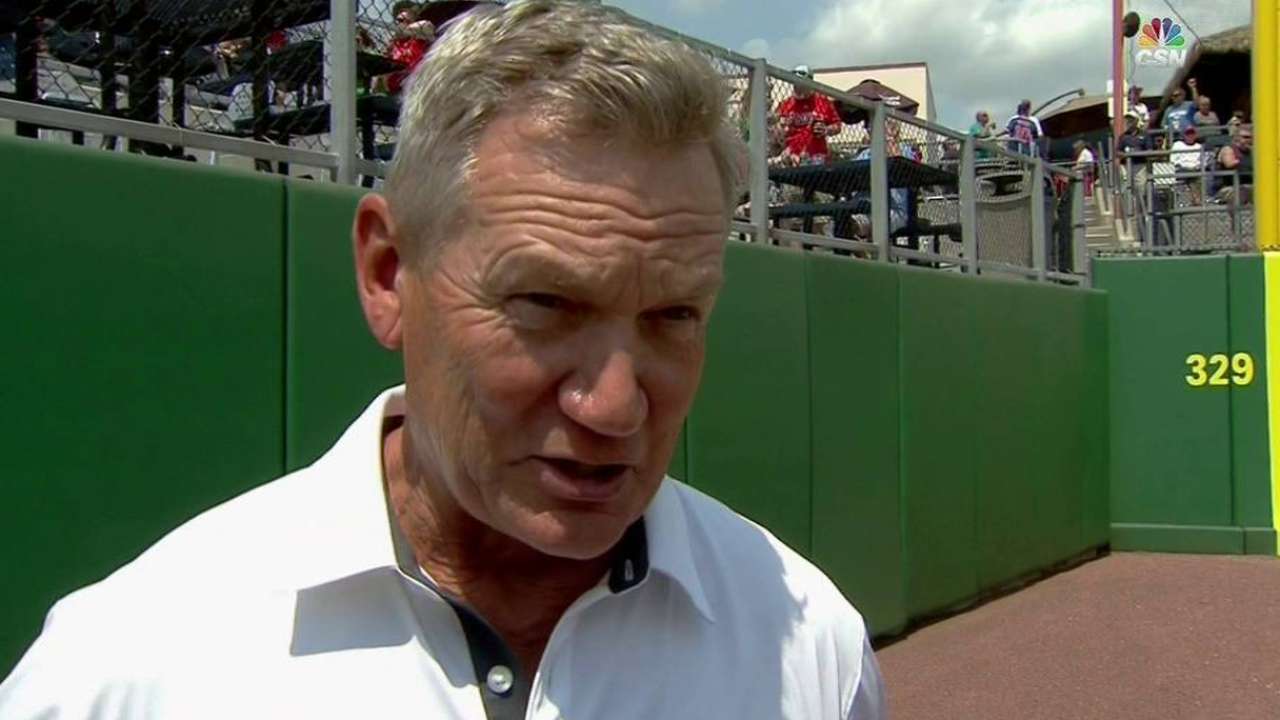 Those memories of Green and his hard and fast coaching techniques — and the positive impact they could have on a team — have stuck with Bowa, who said he uses many of the phrases often heard echoing from Green.
"Look in the mirror."
"You don't get entitlement, you earn it."
His thunderous voice wasn't present in Clearwater this spring. Bowa misses hearing "Hey Bo" reverberate from three fields over.
But in Bowa, the 2017 Phillies share a connection with that 1980 club. Even without Green present, his persona continues to shape the organization.
Ben Harris is a contributor to MLB.com. This story was not subject to the approval of Major League Baseball or its clubs.
1
Philadelphia
Philadelphia News & Search
1 News - 1 eMovies - 1 eMusic - 1 eBooks - 1 Search