1
Philadelphia
Philadelphia News & Search
1 News - 1 eMovies - 1 eMusic - 1 eBooks - 1 Search
The massive fire that collapsed a section of I-85 in Atlanta recalls an inferno under I-95 that shut a 2,000-foot elevated strecth of the highway for weeks in 1996.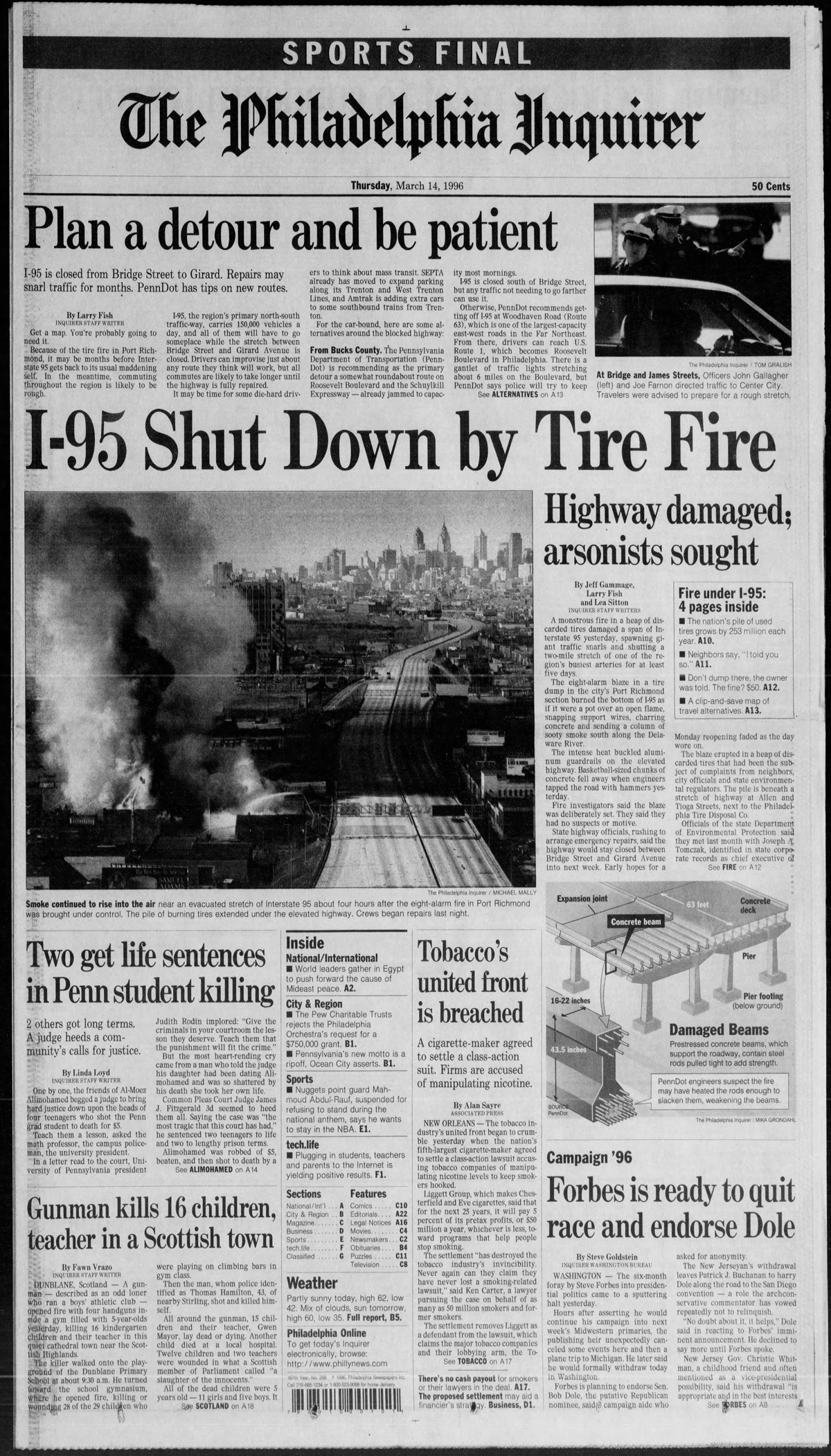 The fire broke out the morning of March 13 in an illegal tire dump under the highway in Port Richmond and went to 8 alarms.
Heavy black smoke blanketed the neighborhood and could be seen miles away.
The intense blaze melted aluminum guard rails and buckled the roadway.
Fire Department investigators said it was arson.
Due to the damage, the stretch of highway was closed for several weeks and was partially closed for six months.
Seven teens were charged with the arson but the dump's owner, Daniel J. Carr, a used tire dealer from of Chalfont, received the stiffest penalty.
Convicted of risking a catastrophe, conspiracy and violation of state waste-disposal laws, Carr was sentenced to seven to 14 years in prison and ordered to pay $3 million of the $6.5 million repair costs.
His son-in-law Gerald Laarz, was handed a milder sentence of 2 ½ to five years in prison.
1
Philadelphia
Philadelphia News & Search
1 News - 1 eMovies - 1 eMusic - 1 eBooks - 1 Search