1
Philadelphia
Philadelphia News & Search
1 News - 1 eMovies - 1 eMusic - 1 eBooks - 1 Search
The results have been impressive. Altherr, who was expected to open last season as the everyday right fielder before a torn tendon in his wrist — suffered when he tried to make a diving catch in Spring Training — has a .300 average after going hitless in Sunday's 8-0 loss against the Rays at Charlotte Sports Park.
He also homered against the Blue Jays on Friday and followed that up with a double against the Pirates on Saturday, which is a good sign.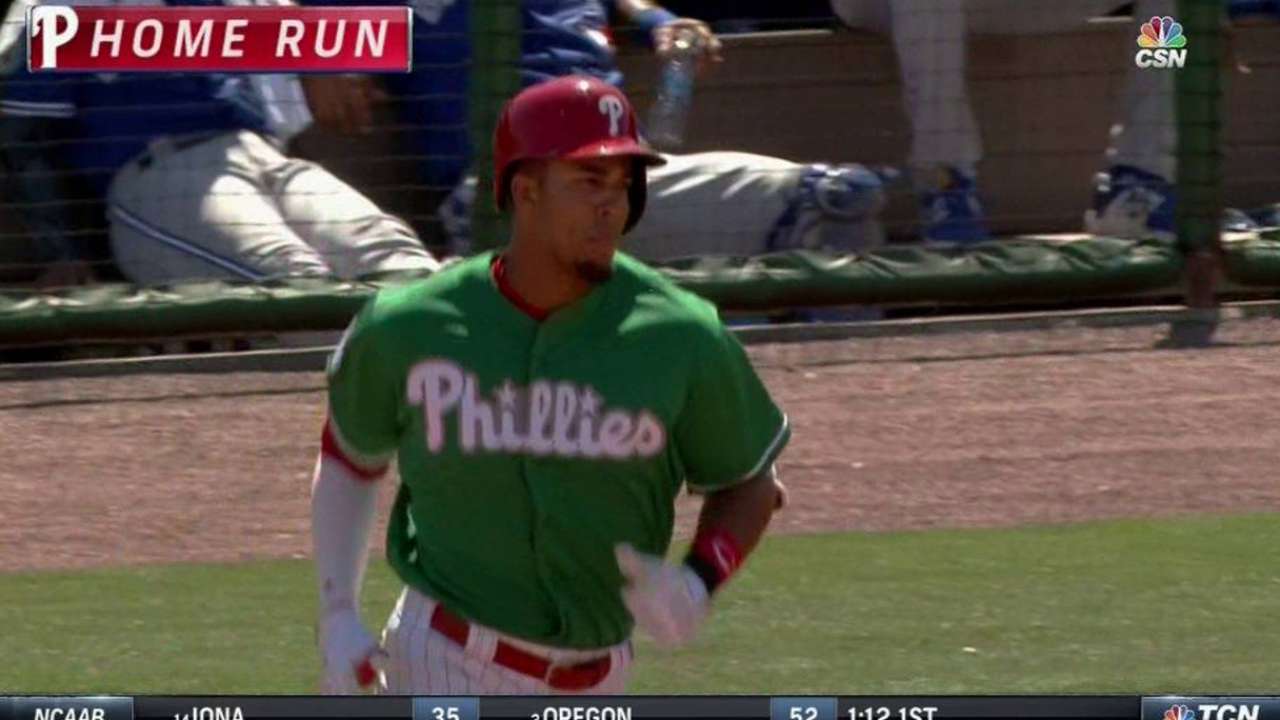 "It's different at first because you feel like you don't have any power," Stairs explained. "But now he realizes he can drive the ball because his hands are quicker to the baseball. It's confidence. The ball he hit for the home run at home and the double he hit off the wall yesterday — that's nice for him because now he knows the power is there.
"When his hands were up high, he had to be on time every single time. Now, even though he might be a little bit late, his hands are going directly to the baseball. It's a short swing and he can drive the ball to right field like he did [against the Pirates]."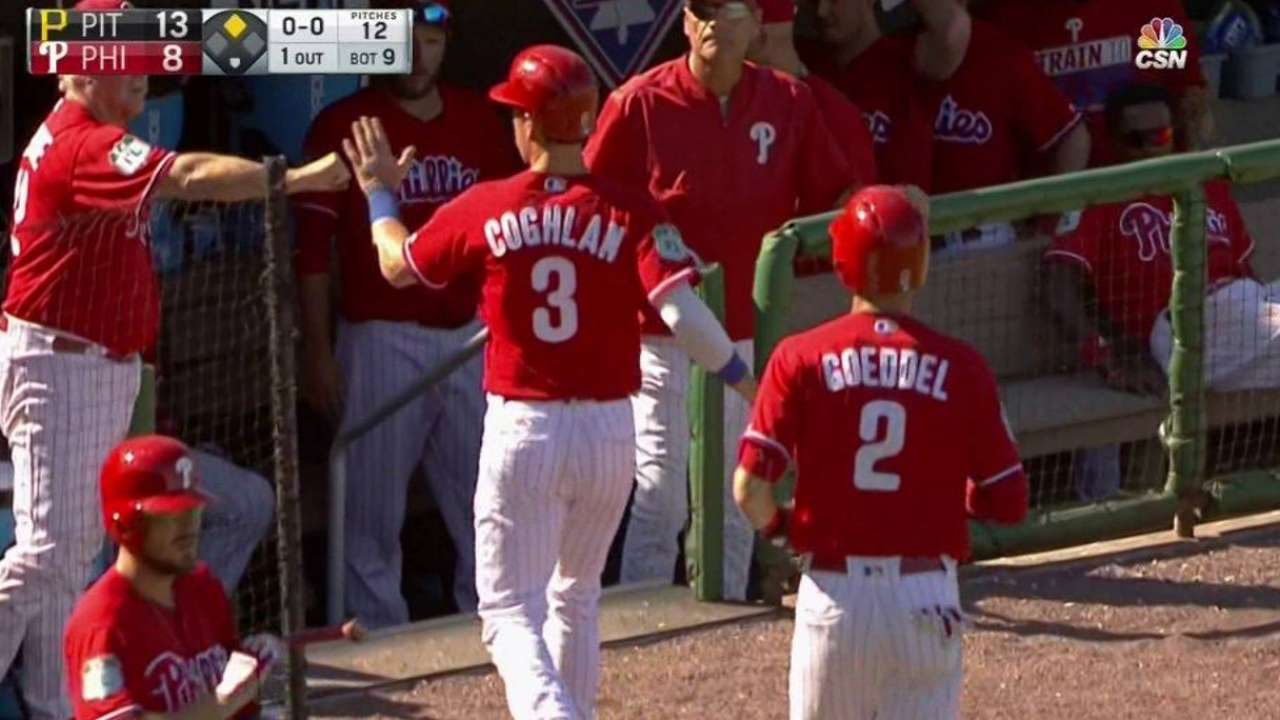 That's important because with Howie Kendrick in left, Odubel Herrera in center and Michael Saunders in right, Altherr doesn't figure to get regular playing time. So Stairs and Triple-A Lehigh Valley hitting coach Sal Rende discussed what they might do to help him stay sharp.
Stairs made his recommendations based on his own experience.
"I went by the experience of how I did it," he said. "I mean, I had the bat on my shoulder. Let's just say, out of the blue, he plays on a Sunday and doesn't get another at-bat until Thursday. This puts him in a position where he can feel comfortable knowing that if he sits three or four days, there's really no timing [issues]."
Altherr adapted to the changes quickly.
"I think it's helped a lot," he said. "I can feel where the barrel is, which I didn't really do before. It's still pretty new to me, but I feel a lot more relaxed at the plate and see the ball better. So I'll run with it for a while."
Manager Pete Mackanin has been impressed by the transformation. And he won't rule out the possibility that Altherr could play himself into the lineup.
"He looks a lot better at the plate. He's had some real good at-bats," Mackanin said. "If you want to play, you've got to hit. And if he hits, there's no telling what will happen. He's making real good adjustments at the plate right now, so we're going to keep looking at him and see what happens."
Paul Hagen is a reporter for MLB.com. This story was not subject to the approval of Major League Baseball or its clubs.
1
Philadelphia
Philadelphia News & Search
1 News - 1 eMovies - 1 eMusic - 1 eBooks - 1 Search