1
Philadelphia
Philadelphia News & Search
1 News - 1 eMovies - 1 eMusic - 1 eBooks - 1 Search
Pennsylvania's Caregiver Advise, Record, Enable (CARE) Act, a measure that lends assistance to caregivers across the Keystone State took effect Thursday.
AARP Pennsylvania hailed the CARE Act as a way to supply support to more than 1.6 million caregivers caring for older loved ones at home.
"AARP led the fight for the CARE Act in Pennsylvania to help family caregivers when their loved ones go into the hospital—and when they return home," AARP state director Bill Johnston-Walsh said in a news release. "This common sense law delivers essential support to caregivers who are working tirelessly caring for aging parents, spouses, and other loved ones, so those older adults can continue living independently, with dignity, at home—where they want to be."
The CARE Act requires that hospitals provide the chance to designate a family caregiver, inform caregivers if a loved one is being released and to where, and provide family caregivers with the information needed for home care.
"Caregiving is a big responsibility, and caregivers need all the help they can get," Johnston-Walsh said.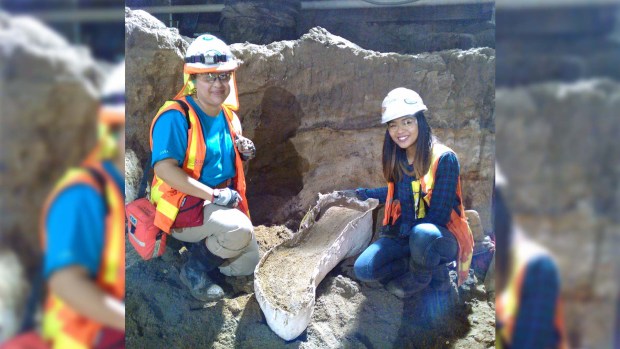 Ice Age Fossils Unearthed During LA Subway Construction
AARP says "60 percent of caregivers juggle caregiving responsibilities with the demands of a full-time job, and the average caregiver will devote at least 20 hours a week to helping loved ones."
Pennsylvania lawmakers passed the CARE Act last year and Gov. Tom Wolf signed it into a law.
"The bottom line is caregiving is now a common family dynamic – if you're not a caregiver now, chances are you were one in the past, or will become one in the future," Johnston-Walsh said. "While it can be a difficult and emotionally taxing job, caregivers consider it a labor of love and simply wouldn't have it any other way. Thankfully, Pennsylvania's new CARE Act will make that job a little easier."
Published 25 minutes ago
1
Philadelphia
Philadelphia News & Search
1 News - 1 eMovies - 1 eMusic - 1 eBooks - 1 Search