1
Philadelphia
Philadelphia News & Search
1 News - 1 eMovies - 1 eMusic - 1 eBooks - 1 Search
But in Wednesday's 7-5 win over the MLB-best but slumping Dodgers, Joseph started at first and his big seventh-inning homer gave the Phils the lead on their way to a third straight victory.
"I think it was a big night for Tommy Joseph, because he and I have talked about his situation and the need to see Hoskins more … and he understands that," Mackanin said. "I told him I'd get him in some games for the rest of the year and he was real professional about it.
"He deserves a lot of respect."
Showing up every day regardless of status or success garners that respect from coaches and players alike.
"I appreciate the compliment," said Joseph, who also delivered an RBI double in the second inning. "I think professional is how I wanted to handle it. I understand right now what needs to happen. I'm a baseball player, I'm a competitor — I want to play every day."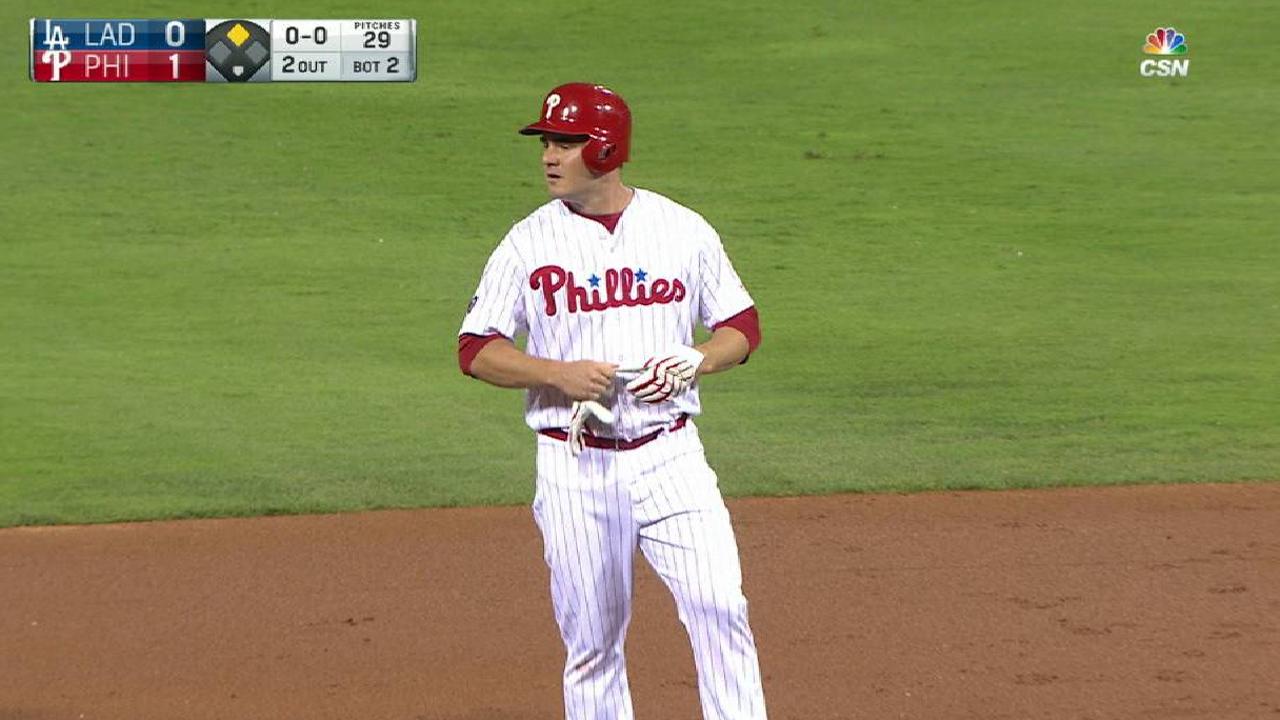 Through the uncertain playing time and the early success of Hoskins, the everyday reps haven't come for Joseph. But every day, Joseph strolls into the park, checks the lineup card, chats with hitting coach Matt Stairs and gets to work.
"I understand the situation right now. We've got a couple weeks left in the season — my job is to be able to be prepared and be ready to play when Pete needs me to play," Joseph said.
Wednesday was one of those nights when his arrival at the park was greeted by a lineup bearing his name. Joseph cashed in.
"To be a part of that is what you want to do," he said.
Wednesday's win was the smaller picture. Joseph's yet-to-be-determined future role on the Phillies — or somewhere else — is the big picture.
"I understand that," Joseph said, "and I'm fortunate enough to not have to make those decisions. I get to let other people handle that, and all I can do is be ready to play when I need to.
"It is what it is."
Ben Harris is a reporter for MLB.com based in Philadelphia. This story was not subject to the approval of Major League Baseball or its clubs.
1 Philadelphia
Philadelphia News & Search
1 News - 1 eMovies - 1 eMusic - 1 eBooks - 1 Search